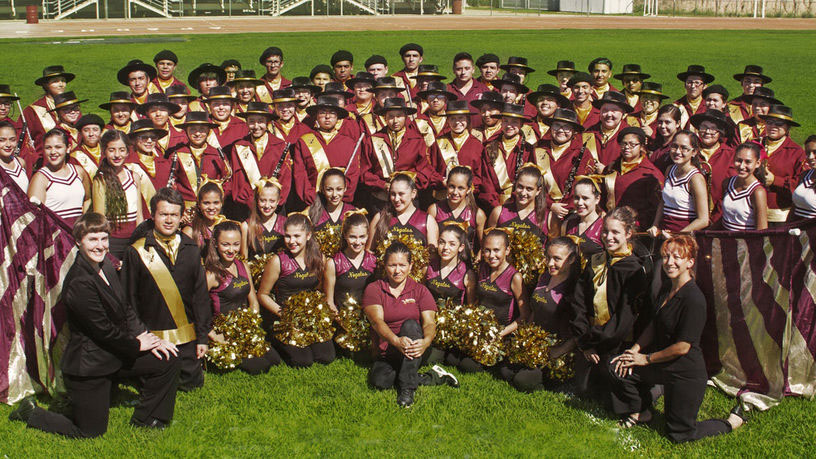 (PHOTO: Nogales HS Marching Band)
Listen:
The Nogales High School marching band has been plucked from obscurity and into the national spotlight with a chance to represent Arizona in Washington, D.C.,
The band faces one problem: money.

Call it the little band that could. And this band is really, really good.
The Nogales band was nominated by U.S. Rep. Raúl Grijalva, D-Ariz., to perform in the national Memorial Day Parade, beating out larger and better-financed bands from Tucson and Phoenix.
"We are a family," said clarinetist Jennifer Madrid, in explaining part of the reason for the musicians' success. "We work hard, and we look at the marching band as a way to build our futures. It takes hard work and dedication."
Sending 100 musicians for four days to Washington is expensive, around $157,000. Nogales residents have helped the band raise $120,000, but the small border community is tapped out and hoping other donors in Arizona can help.
"We have done everything we can think of to raise the money," said band director Lisa Sargeant-Meyers. "There are only so many bake sales and car washes you can do. The community has stepped up."
Donations can be arranged by calling Nogales High School, 520 377-2021.