(PHOTO: Arizona Department of Transportation)
Listen:
The Arizona Department of Transportation has begun to study the environmental impacts of the various options it has for running the Interstate 11 corridor from Nogales to Wickenburg.
An ADOT spokesperson said when finished, this report should end the debate surrounding whether the project will involve further widening of Interstates 10 and 19, or whether an entirely new highway will be built west of Tucson.
"All those alternative and options are on the table at this point," said ADOT's Laura Douglas. "By the end of the three-year environmental study, we will have the opportunity and we will have a result that more narrowly focuses down into a selected corridor alternative."
The Interstate 11 Corridor will eventually connect Nogales with Las Vegas, Nev., skirting along the western edge of the Phoenix metro area.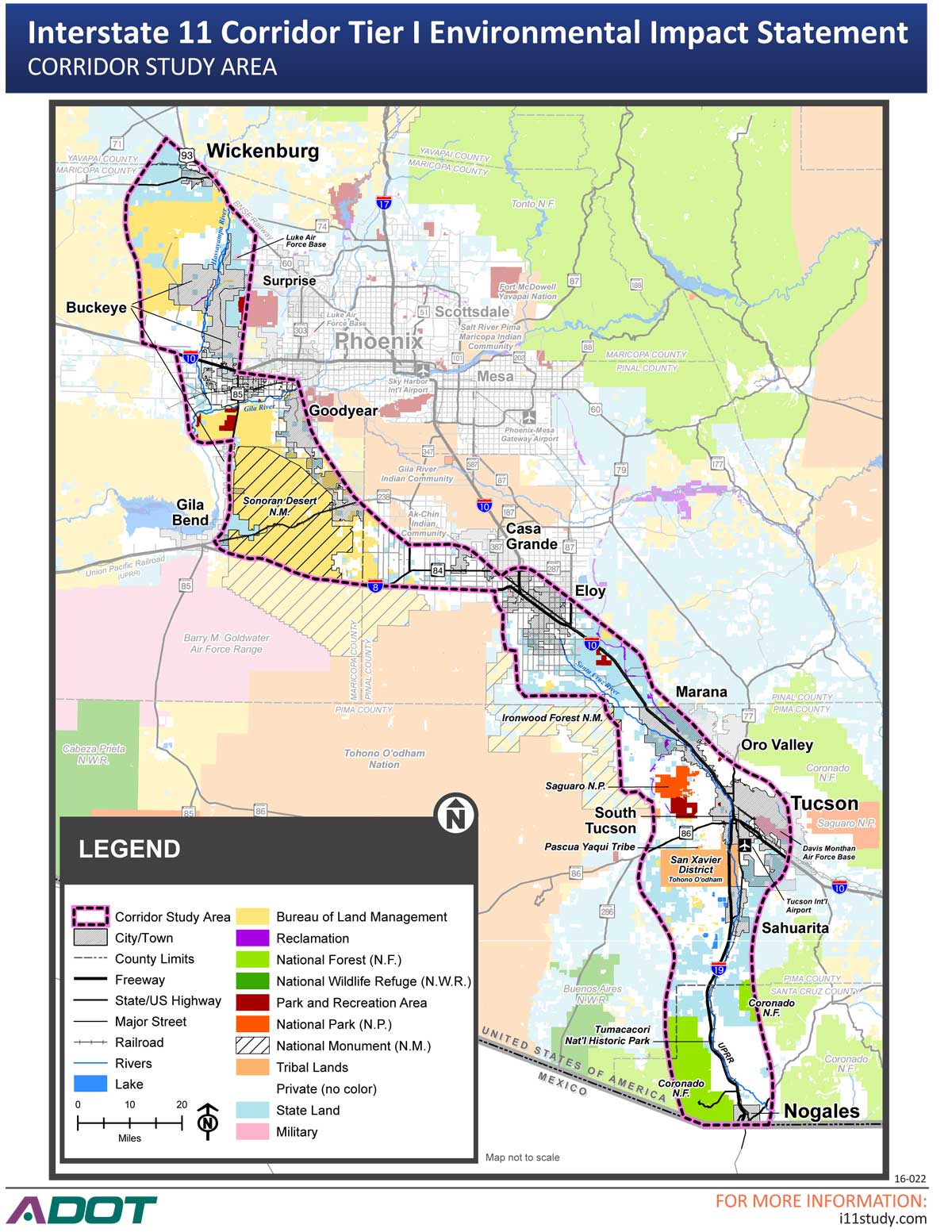 VIEW LARGER (PHOTO: Arizona Department of Transportation)
Douglas said there will be many opportunities for public input throughout the process, and comments can always be submitted through the department's webpage for the I-11 project.
View a map of the area that will be covered in the environmental impact study to the right.