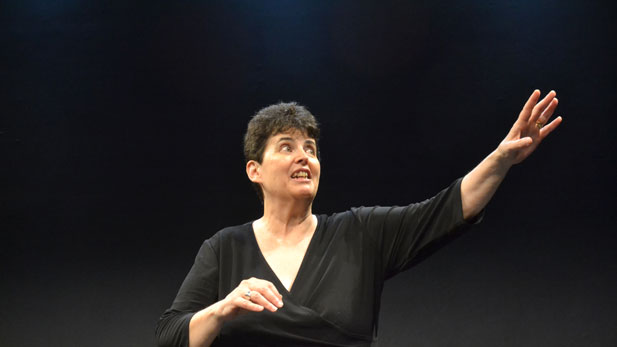 Playwright Monica Bauer will also perform "The Year I was Gifted" at Tucson Solo Theater Festival.

John Fico
Listen:
When playwright Monica Bauer and her husband were looking for a more affordable and less congested community compared to their situation in the New York metropolitan area, they decided to give Tucson a chance.
It was July 2015.
The heat and humidity were more than challenging, to say the least, but Bauer says she has found her new home.
Now that that she's settled in and getting to know different people and groups, Bauer is working on her first major project in the Old Pueblo: the Tucson Solo Theater Festival.
Tucson actor Clark Andreas Ray will perform "The Gun Show" at the festival. (PHOTO: Clark Andreas Ray)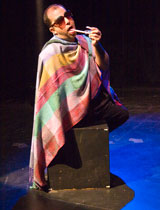 John Fico performs a story about a closeted high school teacher looking for love. (PHOTO: Ellis Gaskell)
Bauer is one of five participants who will perform one-hour productions in front of a live audience.
She'll speak about attending Interlochen Arts Academy in 1969 and meeting her first gay friend.
Other performances will deal with topics such as relationships, Christmas and guns.
Bauer hopes to make this an annual tradition in which Tucson audiences can enjoy the works of a diverse group of playwrights, directors and performers.
This year's actors hail from Dallas, London, Los Angeles, New York City and Tucson.
The festival runs from December 29 to January 3 at The Temple of Music and Art, 330 S Scott Avenue.