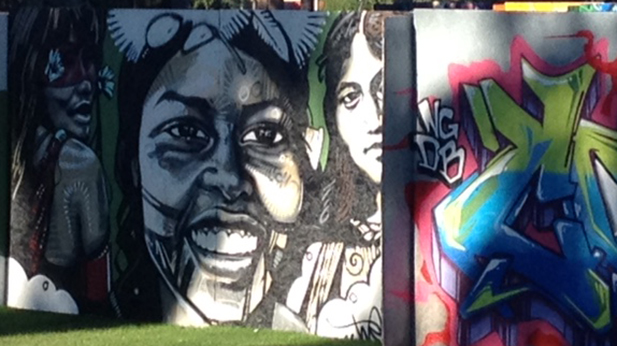 Young members of native nations made these panels of spray-painted art at the Arizona State Museum.

Andrea Kelly, AZPM
The Arizona State Museum has been hit with graffiti and it wants you to notice.
The museum is featuring an outdoor exhibit of spray-painted art created by young American Indians. The exhibit, called Neoglyphix, is two-fold, said Patrick Lyons, the Arizona State Museum Director.
Listen to Andrea Kelly's interview with Museum Director Patrick Lyons:
The art was created in a workshop with graffiti artists as a way to draw native youth to the museum, he said.
It is also an effort to show native nations' evolving culture.
"One of the key ideas with Neoglyphix, the neo part of it, is to not freeze native peoples in the past," Lyons said.
The panels of spray-painted art are on display on the lawn in front of the Arizona State Museum, 1013 E. University Blvd., through the end of November.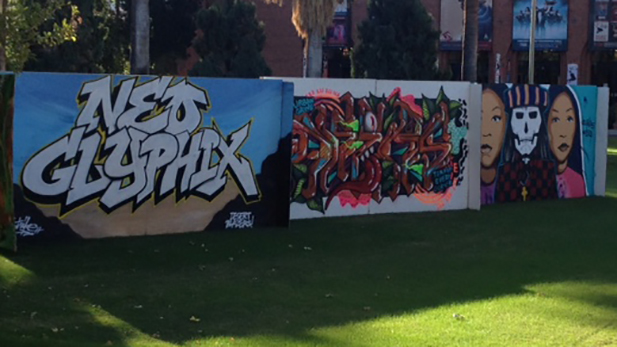 The 2015 Neoglyphix display at the Arizona State Museum.

Andrea Kelly, AZPM