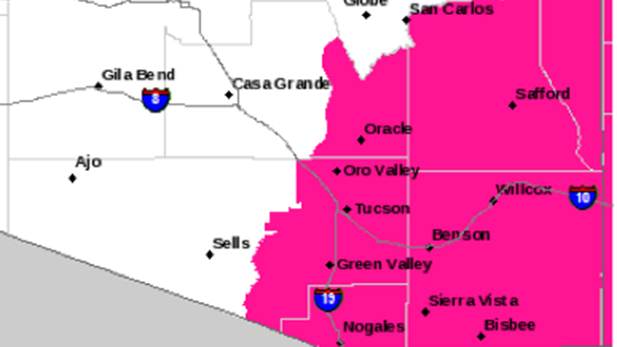 A warning that wildfire danger is extreme is in effect throughout southeastern Arizona.
A red flag warning has been issued by the National Weather Service for the Tucson area and all of Cochise, Santa Cruz, Graham and Greenlee counties.
The warning is in effect from 11 a.m. until 8 p.m. Monday and Tuesday.
Red flag warnings are issued when weather conditions are dry and windy.
"Those two conditions are quite dangerous when it comes to fires," said National Weather Service Meteorologist Chris Rasmussen. "You can see critical fire conditions where if there are any ongoing fires or fires that do develop, they do have the potential to spread quite rapidly."
Rasmussen said it's possible the red flag warning could be extended into Wednesday if current forecasts prove accurate.
Anyone using fire while outdoors is asked to exercise extreme caution.