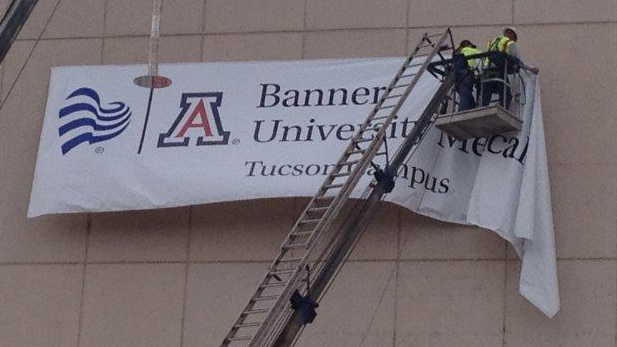 Banner UAMC
Listen:
Months of meetings and scrupulous negotiations between executives – and their lawyers – mean the University of Arizona Health Network and its two hospitals will officially become part of Banner Health at midnight Friday.
The new entity will be called Banner University Medical Center.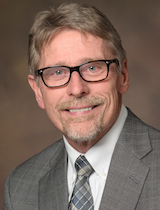 Tom Dickson, CEO of Banner UMC. (PHOTO: Banner UMC)
The deal is worth nearly $1 billion and includes a project to rebuild the main hospital on North Campbell Avenue on the north end of the UA campus. Other terms include Banner assuming the university network's debt of an estimated $100 million and investing in program and capital projects.
Tom Dickson will become the CEO of the two Banner UMC hospitals in Tucson.
"We believe that we're really going to be able to do a lot to improve care for the people in Tucson," Dickson said.
Banner is contractually prohibited from making changes to staffing for the first six months, but after that changes are likely, he said.
"We'll be looking at opportunities to improve programs," he said. "We'll be looking at opportunities to decrease expenses, we'll be looking at opportunities to bring new business into the facilities."
When it takes control of the health network Friday at midnight, Banner will become the largest private employer in Arizona.
University officials have declined to release documentation of the negotiations and internal discussions of the purchase, including how the properties' values were determined.
In response to Arizona Public Media requests for the documents, the university's public records manager said many are protected by attorney-client privilege and others will be released a week or more after the deal closes Friday.