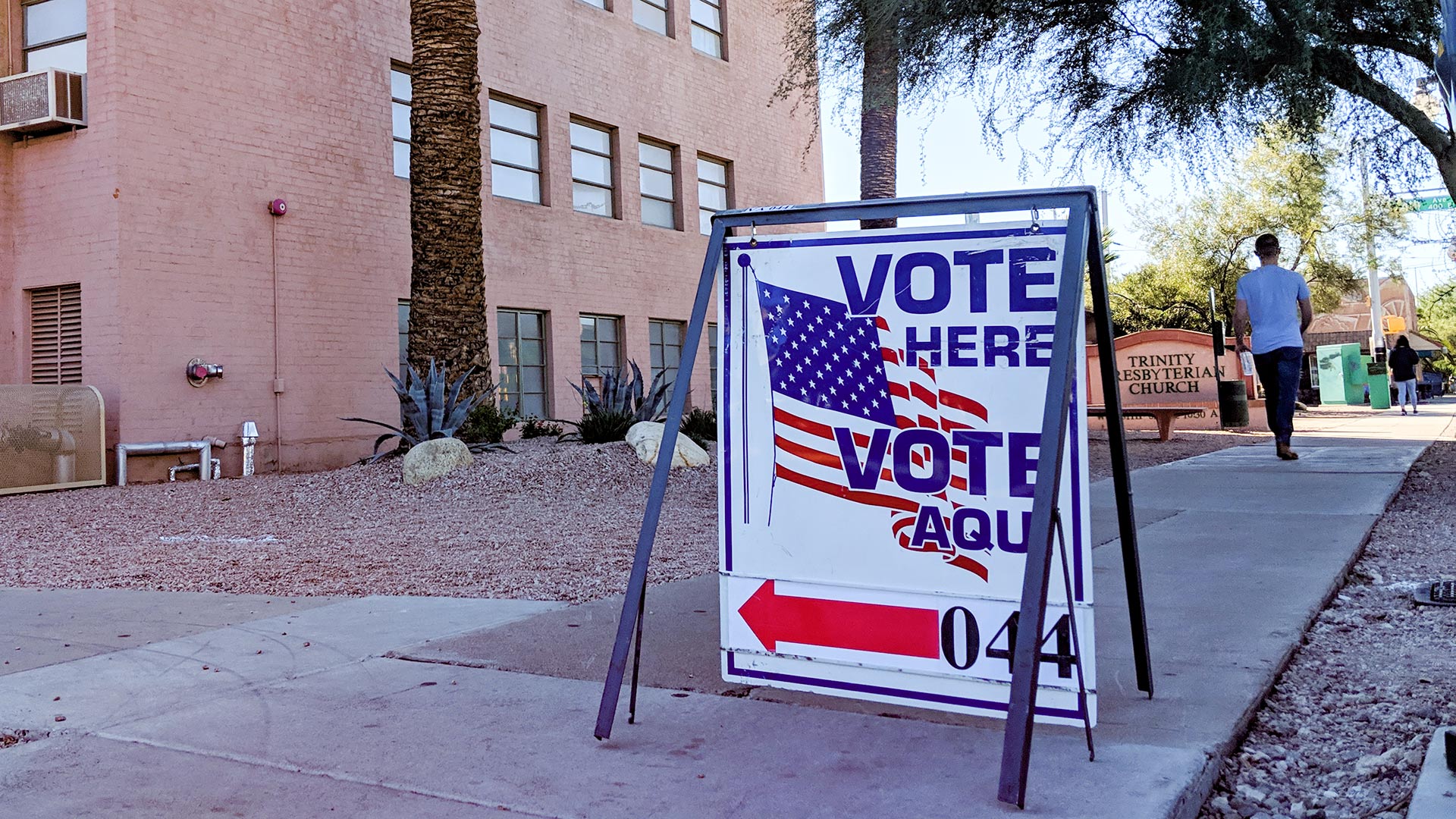 A sign indicating a polling place near Fourth Avenue in Tucson, Election Day, Nov. 7, 2018.
AZPM
The state is spending $9 million in federal CARES Act dollars to make primary election day in August safer during the COVID-19 pandemic.
The governor and secretary of state announced that $5 million will be sent to local election officials to hire more temporary staff, set up additional ballot drop boxes and expand curbside voting.
An additional $1.5 million will go to help rural and tribal communities with early voting.
The remaining money is for the purchase of tens of thousands of face masks for poll workers and voters, 3,200 gallons of hand sanitizer, and 2,400 bottles of disinfectant spray.
July 6 is the last day to register to vote in the August primary. In recent elections, most voters in Arizona have cast their ballots by mail.
Early ballots must be received by county voting officials by the time the polls close on August 4.