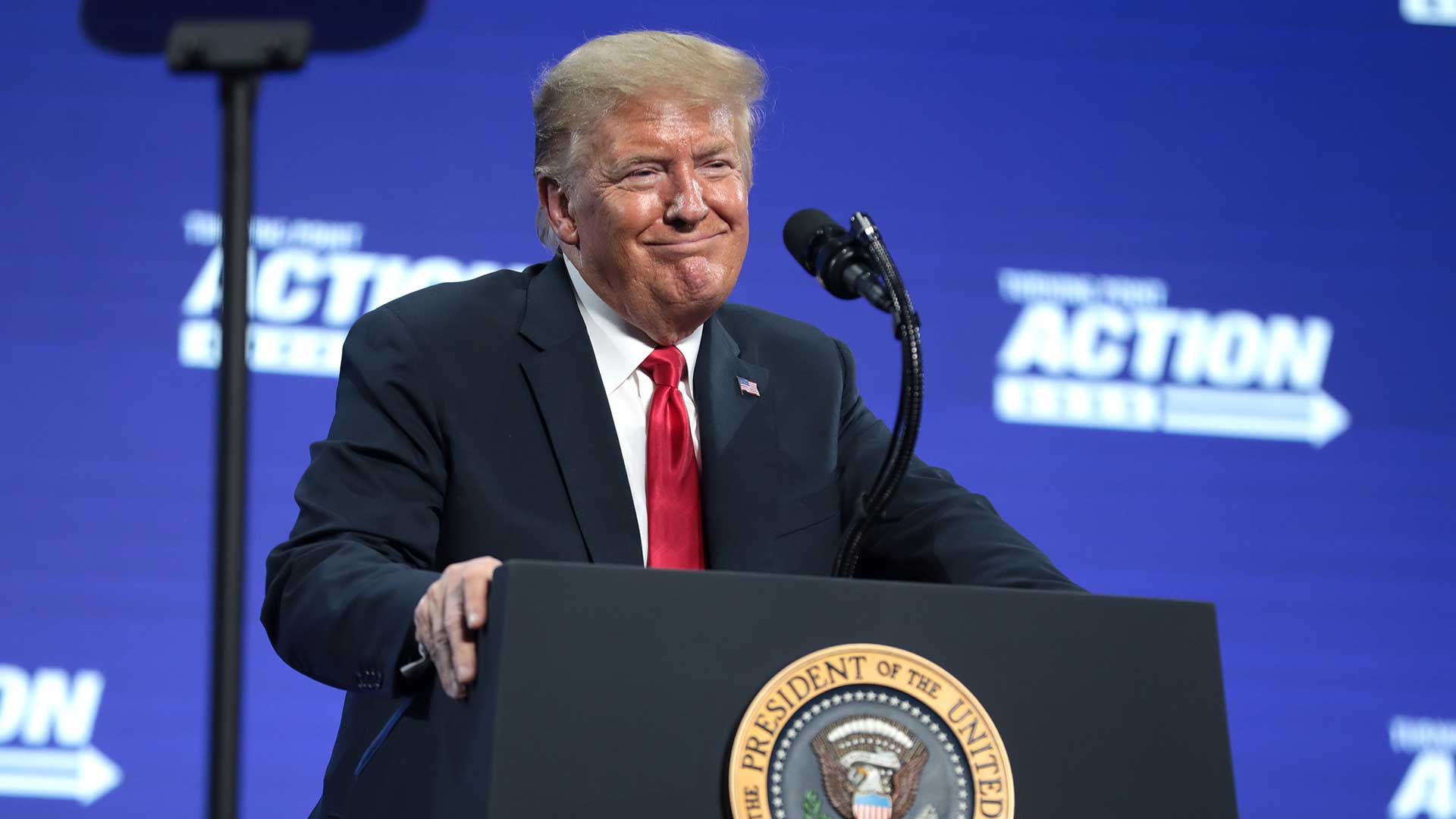 President Trump speaks in Phoenix, June 23, 2020.
Gage Skidmore/Flickr (CC BY-SA 2.0)
UPDATE: Since the publication of this story, it was announced that President Trump and First Lady Melania Trump have tested positive for coronavirus. A statement from the Trump campaign said all previously announced events were either going to be made virtual or postponed. Monday's scheduled event in Tucson has reportedly been postponed.
---
President Donald Trump will hold a campaign rally at Tucson International Airport on Monday evening. It will be the first of two rallies he will hold in the state next week. He is scheduled to hold a rally Tuesday in Flagstaff.
The rally will be Trump's sixth to the state this year. Most of his other events have been in Phoenix but he did make a stop in Yuma to tour border wall construction.
As soon as the rally in Tucson was announced questions arose from the public about whether or not the airport rally would violate local public health ordinances tied to COVID-19.
Pima County issued a statement that said Executive Order 2020-43 issued by Gov. Doug Ducey prohibits gatherings of more than 50 people but it makes an exception for constitutionally protected gatherings. A political rally falls under that exemption.
Pima County issued a resolution earlier this year requiring people to wear masks if physical distancing is not possible.
In response to the Trump rally and the county resolution, Pima County Health Director Theresa Cullen "strongly encourages" people to wear a mask.

Read more coverage of national, Arizona, and local elections at our 2020 elections portal,
Your Vote 2020
.