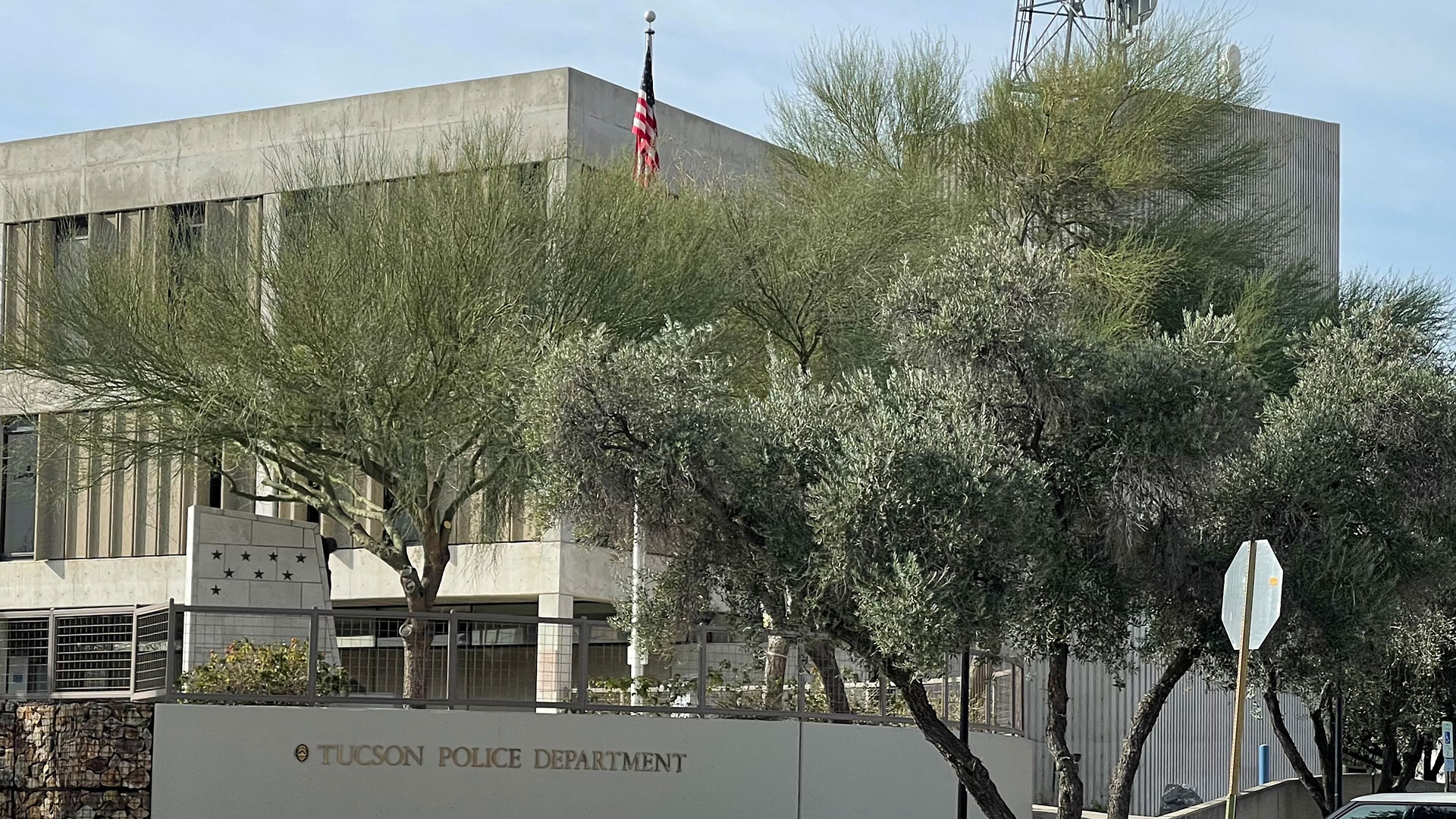 The Tucson Police Department's main building is located on Stone Avenue south of downtown.
Tony Paniagua/AZPM
Police departments across the country are trying to fill vacant positions, experiencing a familiar dilemma faced by many industries such as hospitality and the medical fields.
Even though law enforcement jobs in cities like Tucson can offer relatively good pay, job security and benefits for the right applicants, many people are staying away.
Prior to joining the Tucson Police Department in 2005, Melissa Ayun was working as a waitress but she wanted more for her family.

In 2019 she became a recruiter for TPD.
"We do whatever we can. So we've done some paid advertising in the past, I'm sure we'll do some more in the future. We do as much as we can on social media, and my biggest thing is getting out there as much as we possibly can as recruiters," she says.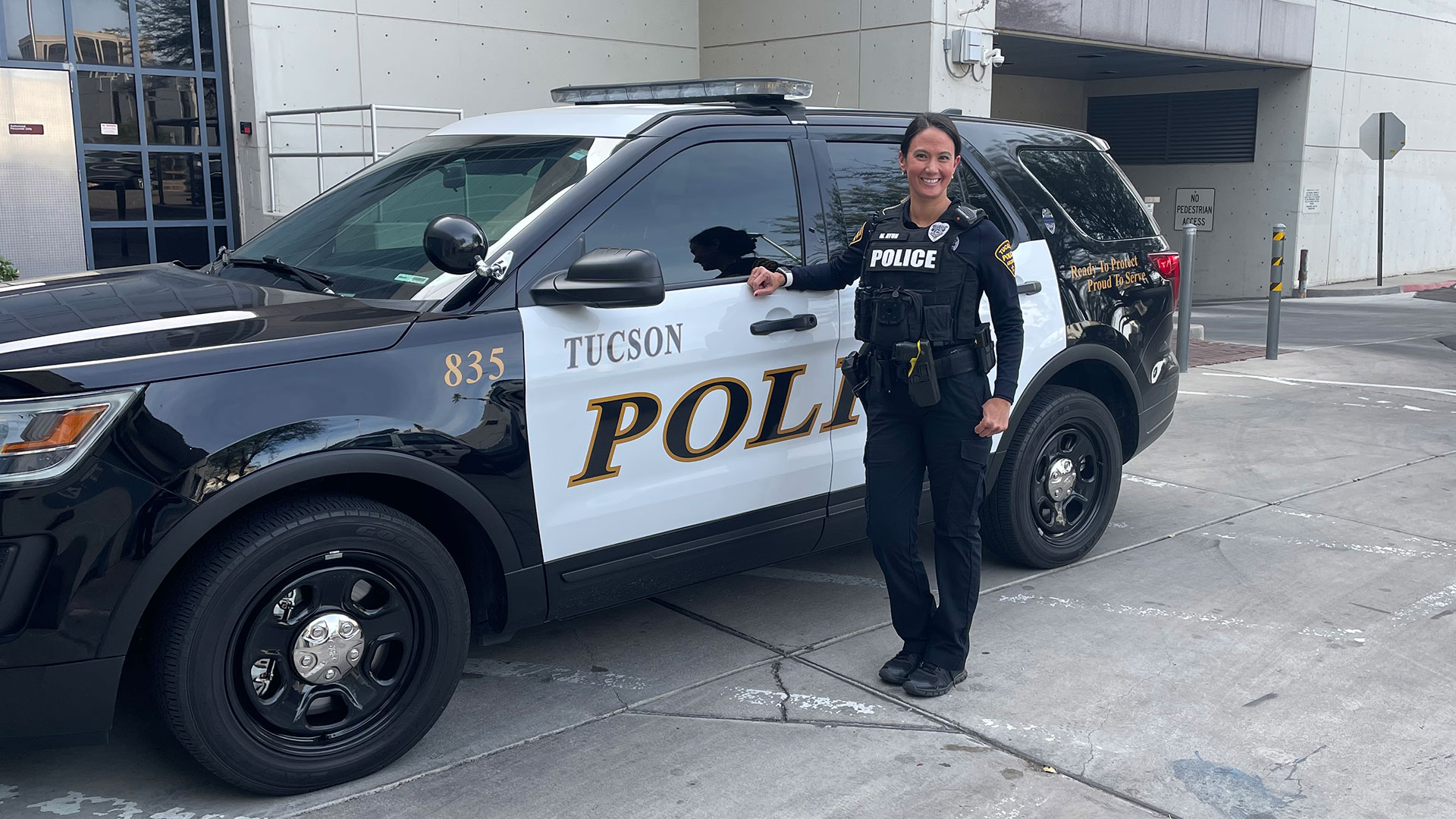 Melissa Ayun, who joined the Tucson Police Department in 2005, says she is grateful for the career opportunities and benefits.
Tony Paniagua/AZPM
In Albuquerque, New Mexico, Sergeant Peter Silva is doing the same thing.
"Before I was a police officer, I was in the paint and body industry and I was going to be doing that every day for the rest of my life. Here, I have different career paths if I want to try something different," he says.
Now a recruiter for his department, Sergeant Silva says Albuquerque has been spending money on billboards and other types of advertising across state lines including Colorado, Texas and Arizona.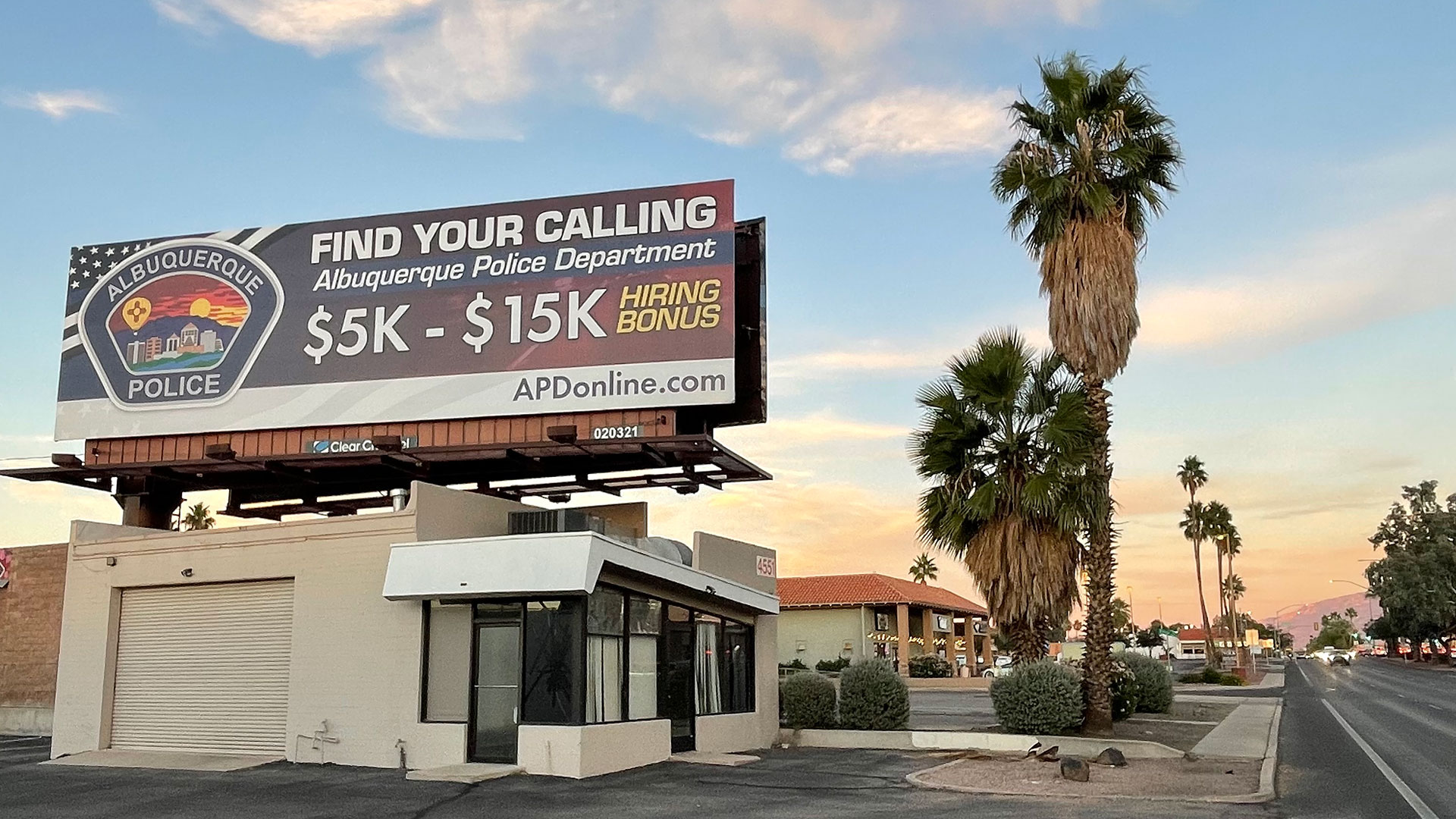 The City of Albuquerque has been spending money in Tucson and other cities to try to attract new applicants to its police department.
Tony Paniagua/AZPM
"There are a lot of options out there. Every career fair I go to everybody around me is just looking for kind of the same thing. They need people to do the job," Silva adds.

And while Sergeant Silva and Officer Ayun are very happy and grateful for their opportunities, they also know that being a police officer can be tough.
It's not an option for everyone.
"It wouldn't be fair for me to sit here and say, oh yeah, it's a great career and it's all rainbows and sunshine. It is, it's challenging but that's also, it's all in perspective," Officer Ayun adds.
---
The Buzz
This story first aired during The Buzz on January 21, 2022. Listen to the full episode here.