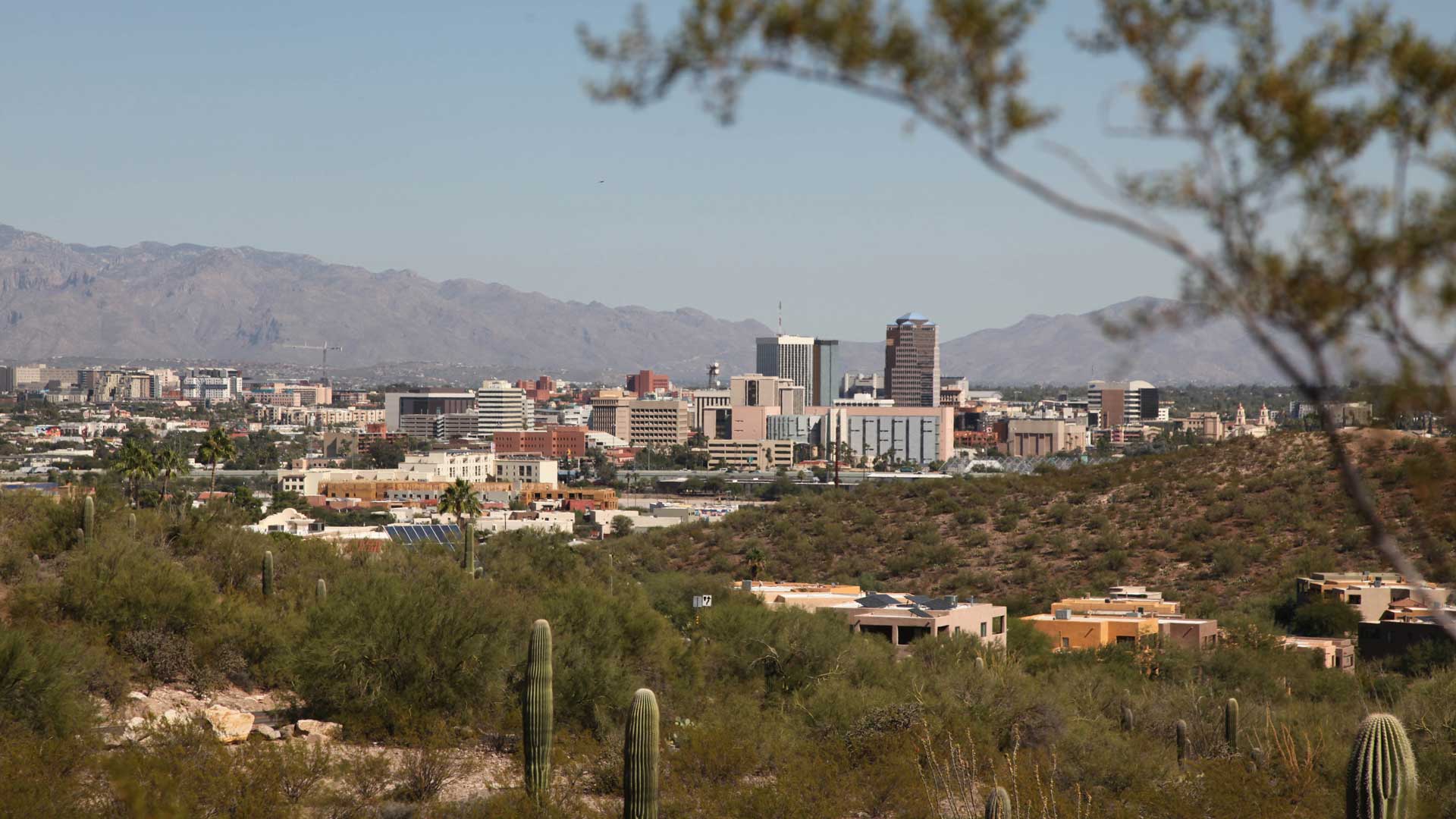 Downtown Tucson, Oct. 23, 2019.
Meredith O'Neil/AZPM
This year marks the halfway point in Mayor Regina Romero's first term.
On this week's edition of The Buzz, Romero discusses her first two years on the job and her work ahead in 2022 as the city grapples with an increase in homicides, rising housing costs and the COVID-19 pandemic.
"I'm confident the decisions I've made to protect Tucsonans have been the right ones," Romero said of the pandemic.
Now, the mayor added, the years ahead mean "focusing on the vision of what citizens in Tucson need and those are, very simply put, meat-and-potato quality of life issues."
The Buzz also spoke with another local leader, Santa Cruz County Sheriff David Hathaway, about his first year in office.
The Santa Cruz County native and longtime law enforcement officer said he was surprised to spend as much time as he does fielding questions about the border.
"There are 3,000 sheriffs and I don't get asked about the issues that most sheriffs offices are working on," he said. "The two priorities of any sheriffs office is violent crime and property crime. But in this county, I almost exclusively get asked about border issues."
But while Hathaway said he has butt heads with Gov. Doug Ducey over sending National Guard troops to the county (an idea the sheriff rejected), the law man said he has to contend with many of the same issues as other law enforcement agencies, such as drugs and recruiting officers.
Recruiting and retaining officers is a challenge for the Tucson Police Department, too. This week, The Buzz also spoke with recruiters from the department about its efforts and with the Albuquerque Police Department about its advertisements seeking officers in Tucson.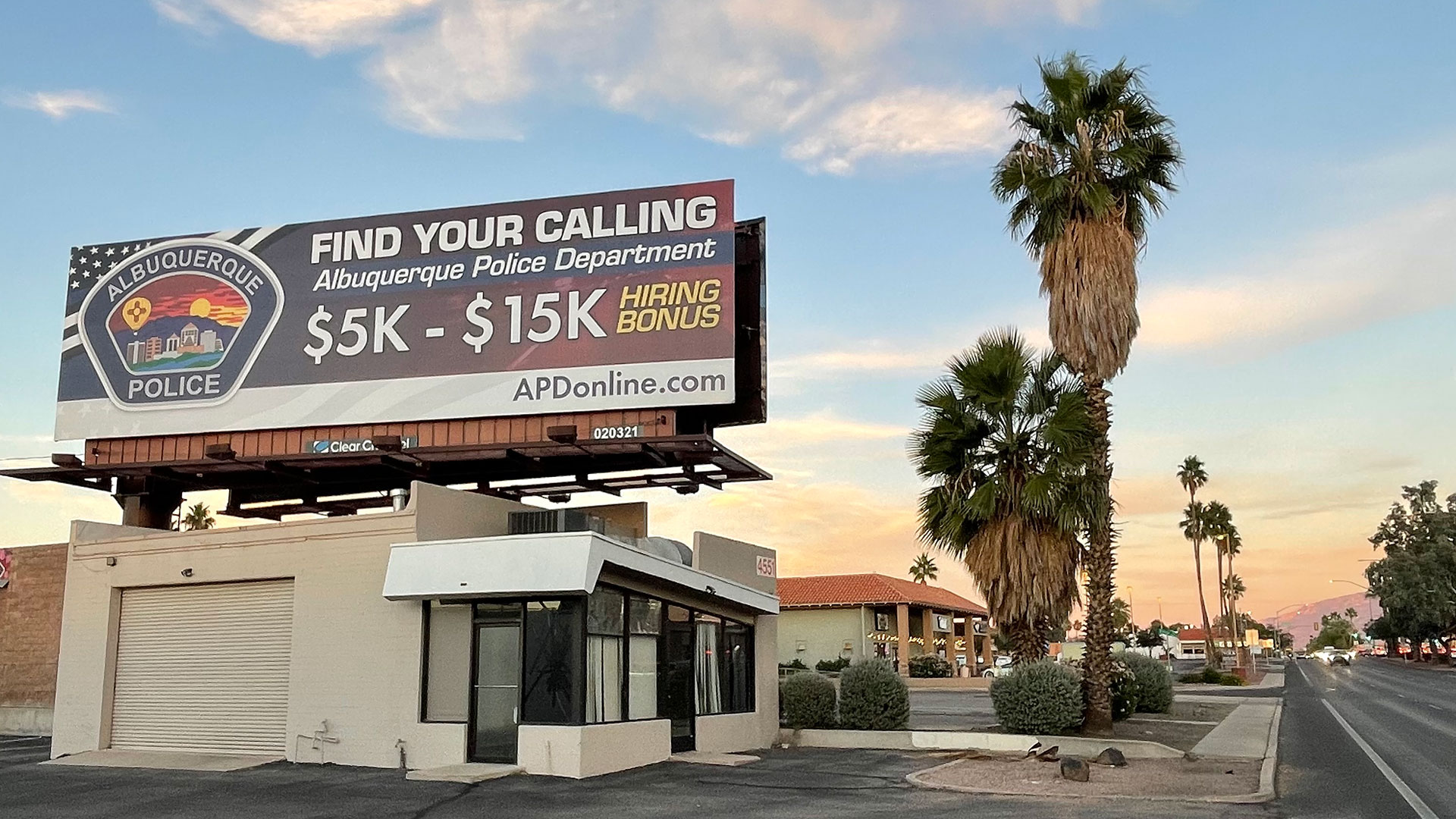 The City of Albuquerque has been spending money in Tucson and other cities to try to attract new applicants to its police department.
Tony Paniagua/AZPM

The Buzz
airs Fridays at 8:30 a.m. and 6 p.m. and Saturdays at 3:30 p.m. on NPR 89.1. You can subscribe to our podcast on
iTunes
and NPR One. See more from
The Buzz
.