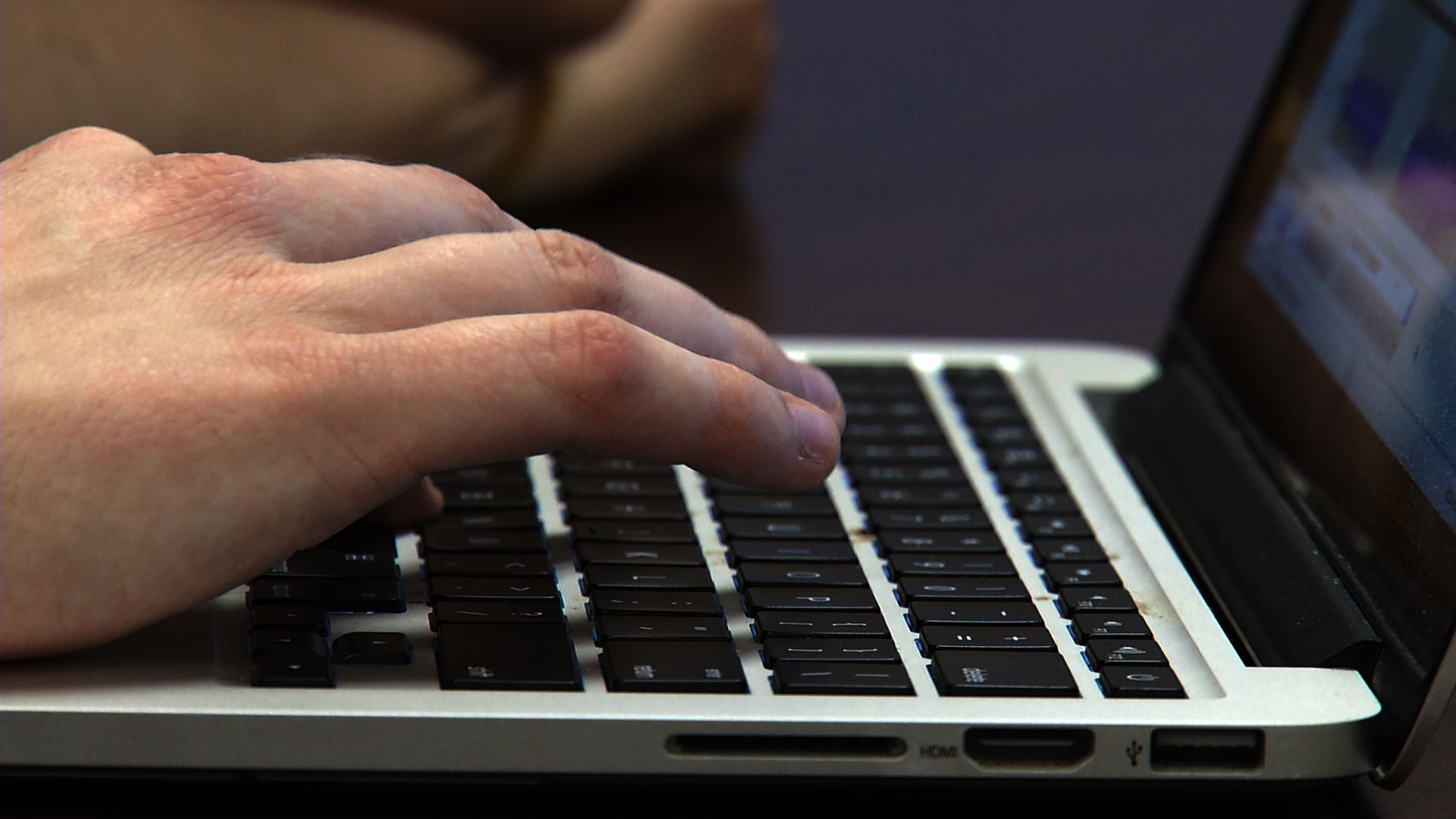 AZPM file photo
Arizona is about to get a surge in federal funds for broadband from the Infrastructure Act and other sources. Some believe the money will spread broadband across Arizona in the same way government money lit up the state with electricity a century ago.
Like many people, Alyson Nielson works from home, but her house in Tanque Verde is in an internet deadzone.
"I've gone to friends houses — actually, coworkers — where they have actual internet," Nielson said. "I've done that."
She works for an education non-profit that's based in Ohio with a local branch.

"We had an office in downtown Tucson. We all left, went home. We weren't sure how long obviously, like the rest of the world," Nielson said.
Then, in October of 2020, the non-profit closed its Tucson office and had its six local employees go remote full-time.
"At that point, my family, we looked for a new house, and we bought this property, because I needed an actual dedicated office space that I could work in because we had been working on the dining room table — all of us," Nielson said.
By all of us, she means her, her husband and their three daughters, all on video calls, sitting at one kitchen table. They found a house where they could spread out. Alyson now has an office, but she doesn't have an internet connection to the house.
Her work provided her with a hotspot, which she says only works about 70% of the time.
"I mean, if I was doing it by myself, it would be not be affordable," Nielson said.
She reached out to a local internet provider about putting in a line, and they told her it would cost her $36,000 to do. She's also been in touch with the county supervisors, and she even put down a deposit with Elon Musk's satellite internet company, Starlink.
But Nielson might only need to hang on for a little while longer. Three major injections of federal money will start rolling out in Arizona in 2022 and could add up to a billion dollars.
The first of that money will come from the American Rescue Plan Act, which was passed in March and is being managed by the state. The biggest chunk, though, will come from President Biden's recent Infrastructure Act.
"It's a seminal, you know, turning point in broadband," Mark Goldstein, who works with telecom companies and policies in Arizona, said. "There's never been that kind of money."
He also said money for broadband companies is usually behind a barrier of complicated grant applications, but these programs are built to get the money to communities more smoothly.
They'll still have to apply, though, and that will take the help of local economic development groups and some grassroots efforts.
He also says some of the funds require pretty high speeds from the equipment.
"Now, will every resident of Arizona have that level of service from a terrestrial provider when we're done? Certainly not. But will we move from 70% to 90%? Maybe that's the kind of change you're looking at with these programs," Goldstein said.
Mignonne Hollis runs an economic development organization in Cochise County. She said internet access in 2021 is as vital as water.
"I'm sure you've heard this a million times, you know, that the pandemic, all it did was shine a light on how poor our infrastructure is here. That's all it did," Hollis said.
75% of the first round of funds will go to rural counties, like Cochise County, because they tend to be the most underserved. For internet providers, there's more money to be made in densely populated areas. But it's hard to lure them out to communities where they'll have to lay expensive equipment for fewer people.
Hollis says that's where local companies make a big difference.
"We know that so much of what's built in America is based on those small businesses. And that's the ones I want to personally go after," Hollis said.
She also says the money will go beyond equipment.
"We're really working with that community and trying to put in virtual incubators, and putting those into the libraries," Hollis said.
Once people have the connection, she wants to make sure they know how to log on to their telehealth appointments, start a business or search for a job.