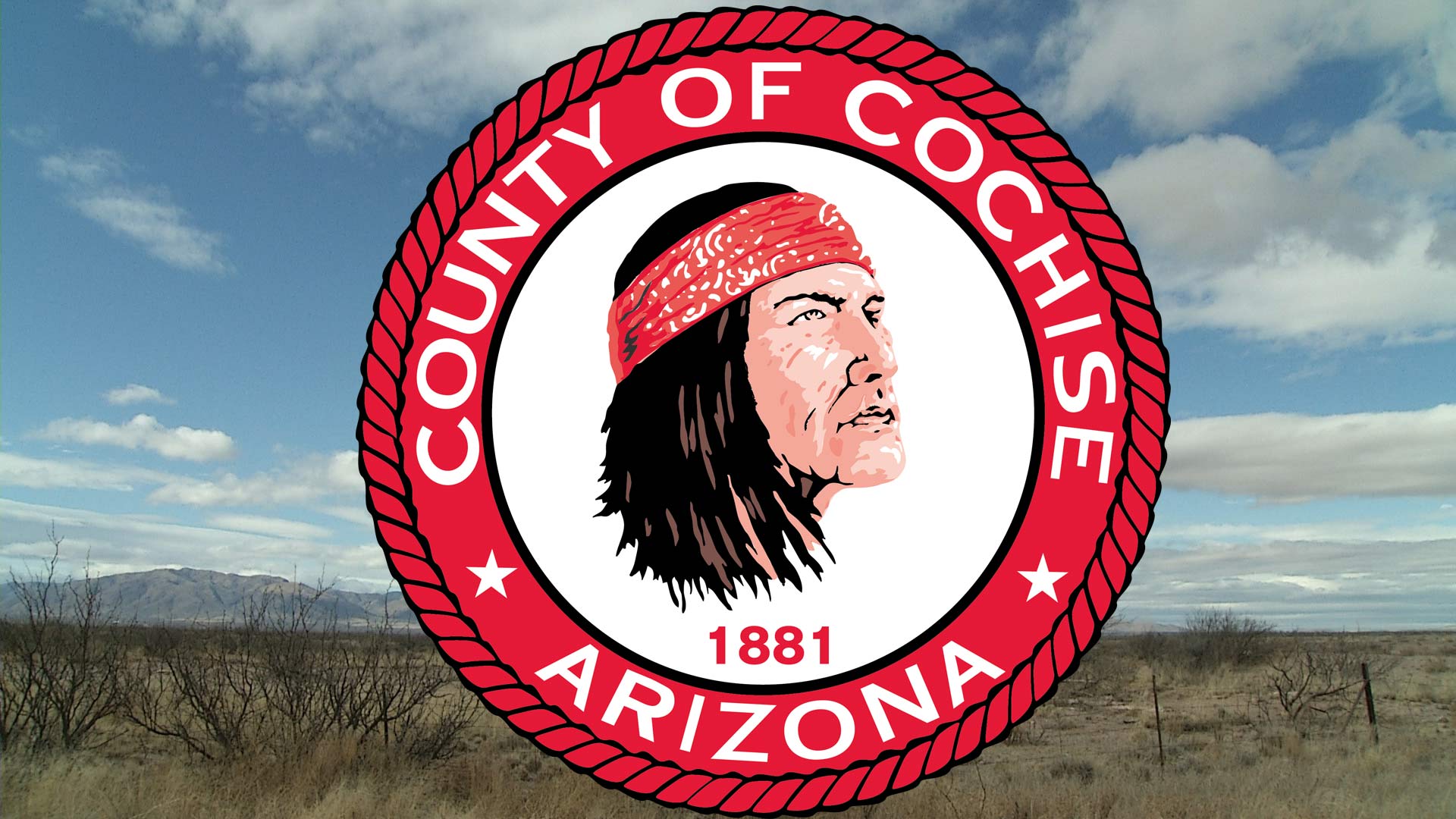 The seal of Cochise County.
Two members of the Cochise County Board of Supervisors still haven't given up questioning the election. Supervisors Tom Crosby and Peggy Judd had their attorney file an appeal to the court order forcing the board to certify the election, as first reported by the [Herald/Review/( https://www.myheraldreview.com/news/cochise_county/federal-court-rejects-new-filing-by-judd-crosby/article_7e5fef4c-75a4-11ed-97f0-d7c84230677c.html) last week.
A federal judge rejected the appeal.
The legal maneuver came as the Secretary of State's office requested an investigation of the two supervisors.
Elections Director Kori Lorick drafted a letter last week to Arizona Attorney General Mark Brnovich and Cochise County Attorney Brian McIntyre requesting they open an investigation into Crosby and Judd for violations of Arizona's election law based on their efforts to delay the certification of the 2022 general election by the Nov. 28 deadline.
The Board was ordered by Pima Superior Court Judge Casey McGinley to certify the election results on Dec. 1, which the board voted 2-0 in an emergency meeting to do so. Crosby elected not to vote on the matter.
Lorick said in the letter that Arizona statutes make it clear that if an elected official fails to certify election results, which they have a non-discretionary requirement to do, they can be found guilty of a class 3 misdemeanor.
Federal Judge Rosemary Marquez threw out the appeal filed by the board's attorney Daniel McClauley due to "technical noncompliance" according to the Secretary of State's Deputy Communications Director Sophia Solis.
McIntyre said that his office is "evaluating options" since the board's meeting on Nov. 28th and that he could not elaborate on specifics at this time.
The board convened once in a special meeting and executive session last Tuesday to discuss the suit filed by Secretary of State Katie Hobbs as well as the suit filed by Arizona Alliance of Retired Americans and Stephani Stephenson against the board for their initial attempt to conduct a 100% hand-count of the ballots.
However, the board did not discuss the cases nor the advice they received from their attorney publicly. The board had initially planned to convene again on Dec. 8 for another special meeting and executive session, but that meeting was canceled.
The board has another special meeting tomorrow morning to discuss the matter.