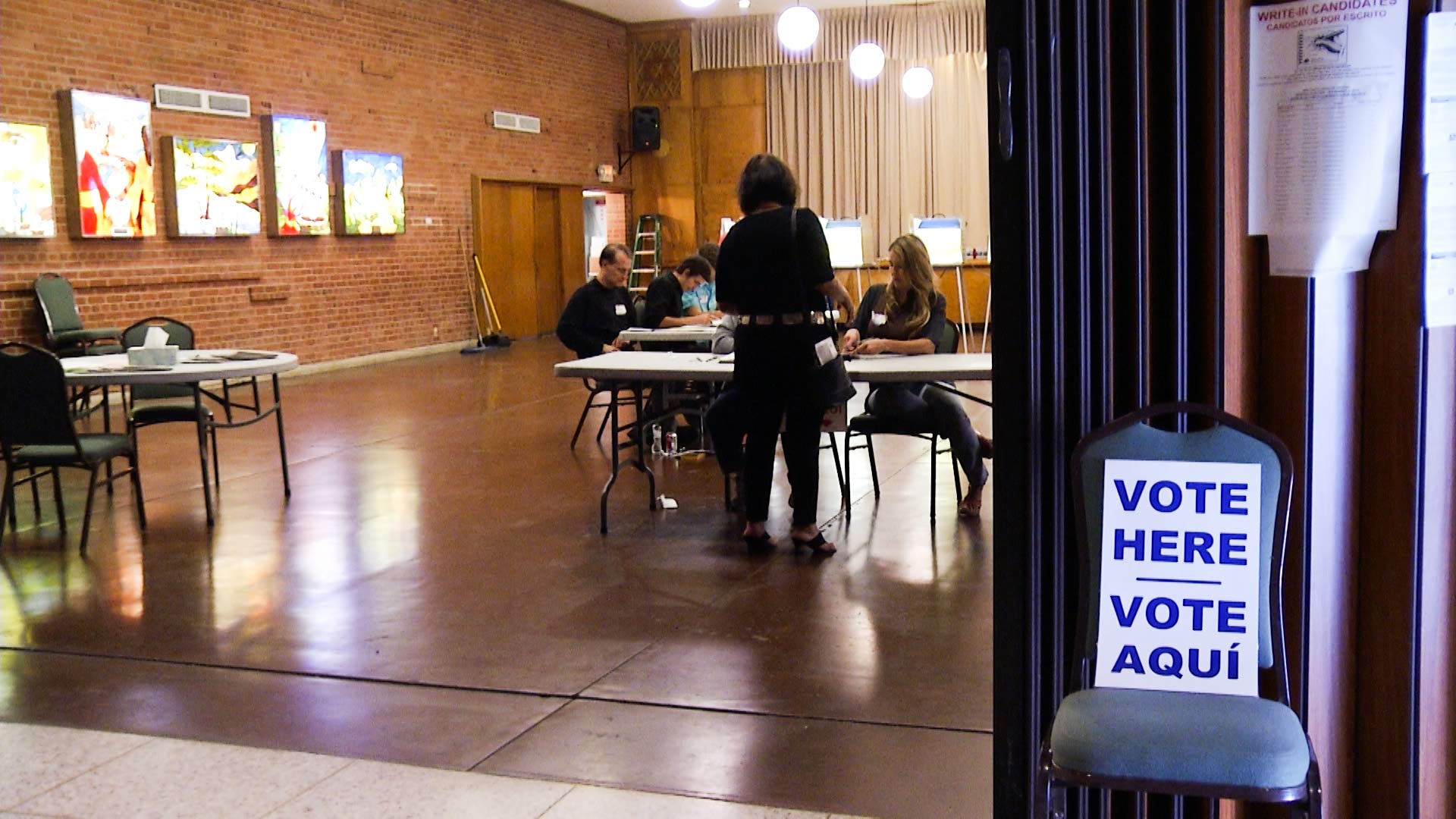 Volunteers check voter registration at a voting station.
AZPM Staff
"Outrageous and physically and emotionally threatening." Those were the words Lisa Marra's attorney Paige Pataky wrote in a letter to county administration to describe Cochise County's conduct to its former elections director.
Pataky said because of the hostility of the work environment, the letter announcing Marra's resignation is not a requirement but a courtesy to the county.
Pataky, who is an attorney with Shields, Petitti & Zoldan law firm in Phoenix, detailed claims against the two Republican county supervisors Tom Crosby and Peggy Judd for perpetuating a hostile work environment and for disparaging Marra publicly.
Crosby and Judd had previously filed a lawsuit against Marra last November to coerce her to conduct a 100% hand count of the 2022 midterm election — an action that violates Arizona election law.
The letter also says the two Republican supervisors proposed to take away responsibilities from Marra and pass them to county recorder David Stevens.
The letter, which was sent to county administration on January 24, also cited the board's initial refusal to pay for Marra's legal defense fees associated with the hand-count lawsuit.
After much debate and discussion, the board did approve payment to Marra's legal representation in the amount of $30,715.50 during the January 24 regular meeting. The invoice sent by Pierce Coleman PLLC was dated December 1, 2022.
The board initially tabled voting on whether or not to pay Marra's legal fees at the December 27 special meeting.
The letter concluded that "the working conditions at Cochise County have become so intolerable and deteriorated to the point that Ms. Marra is compelled to resign to protect her health and safety."
Both Marra and Cochise County Public Information Officer Jane Montgomery have previously declined to comment on the resignation, saying it would be a violation of human resources policy.
AZPM contacted Pataky and Cochise County Administrator Richard Karwaczka multiple times for comment, but received no response.