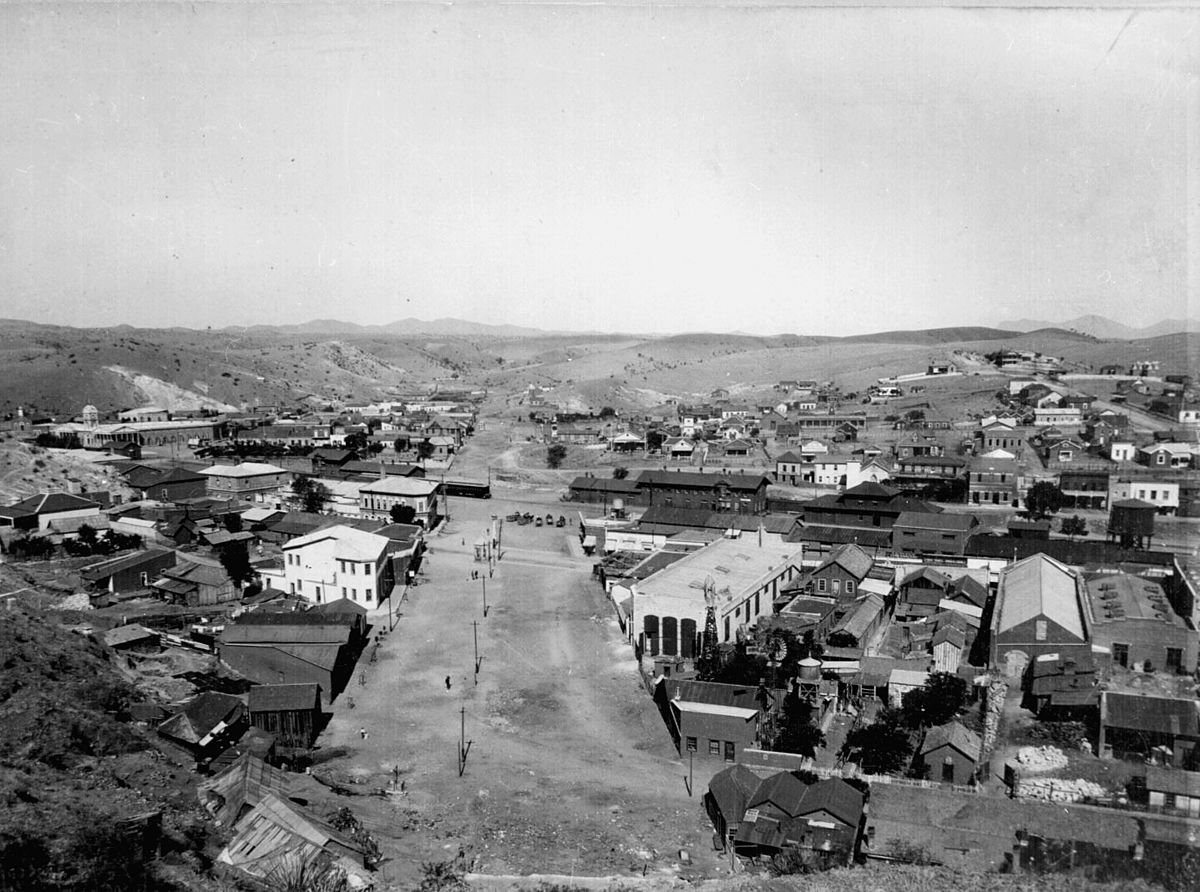 This photo scanned from the collection of the Pimeria Alta Museum shows International Street separating Nogales, Sonora, and Nogales, Arizona, circa 1900.
This year marks the 100th anniversary of the first fence between the U.S. and Mexico. It was built between the twin border towns of Nogales, Arizona, and Nogales, Sonora.
Carlos Parra, a border historian, says back in 1918 there was no need for a wall.
"The only true indication of a border was a wide boulevard named International Street — Calle international," Parra said.
That is, until there was a deadly clash between American and Mexican military forces in Ambos Nogales, a term used to refer to "both" cities. The American government decided Nogales was too important to the U.S. not to be secured.
"In the late 19th century, Nogales was very unique because that was the largest land-border crossing at the time on the U.S.-Mexico Border region."
So, in 1919, the U.S. built a 2 mile, 6-foot-high border fence in Nogales. It was the first border fence between the two countries and cost $5,000. That's around $190,000 in today's dollars.
Parra, who was born and raised in Ambos Nogales, spent his childhood going to school on the U.S. side and would spend many of his evenings on the Mexican side with his grandparents. He lived the border experience.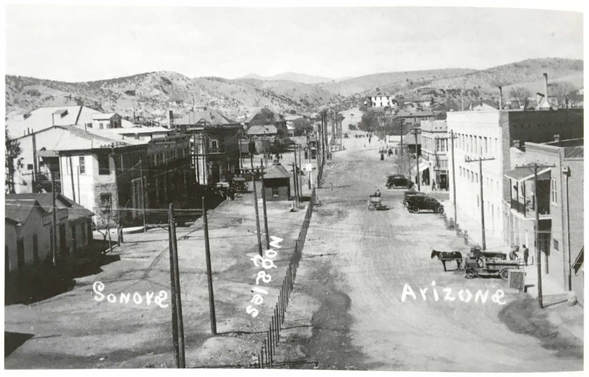 VIEW LARGER The first border fence between the U.S. and Mexico was built in 1919, as depicted in this photo scanned from the collection of the Pimeria Alta Museum in Nogales, Arizona.
He graduated from the University of Arizona as a history major. Today, he is a Ph.D. candidate at the University of Southern California specializing in border economies.
His research shows that for the past 100 years, even with a fence, the towns of Ambos Nogales have been mutually dependent and, for the most part, have grown and prospered together.
"These cities depend on one another economically and socially to survive."
Parra calls President Donald Trump's border policies hostile and says it is the U.S. side of the border fence that's suffering.
"Nogales, Arizona's downtown absolutely depends on Mexican shoppers. It almost resembles a ghost town at this point."
Parra says that in two and a half years the Trump administration's policies have done more to devastate the area's economy than 100 years of border fencing.