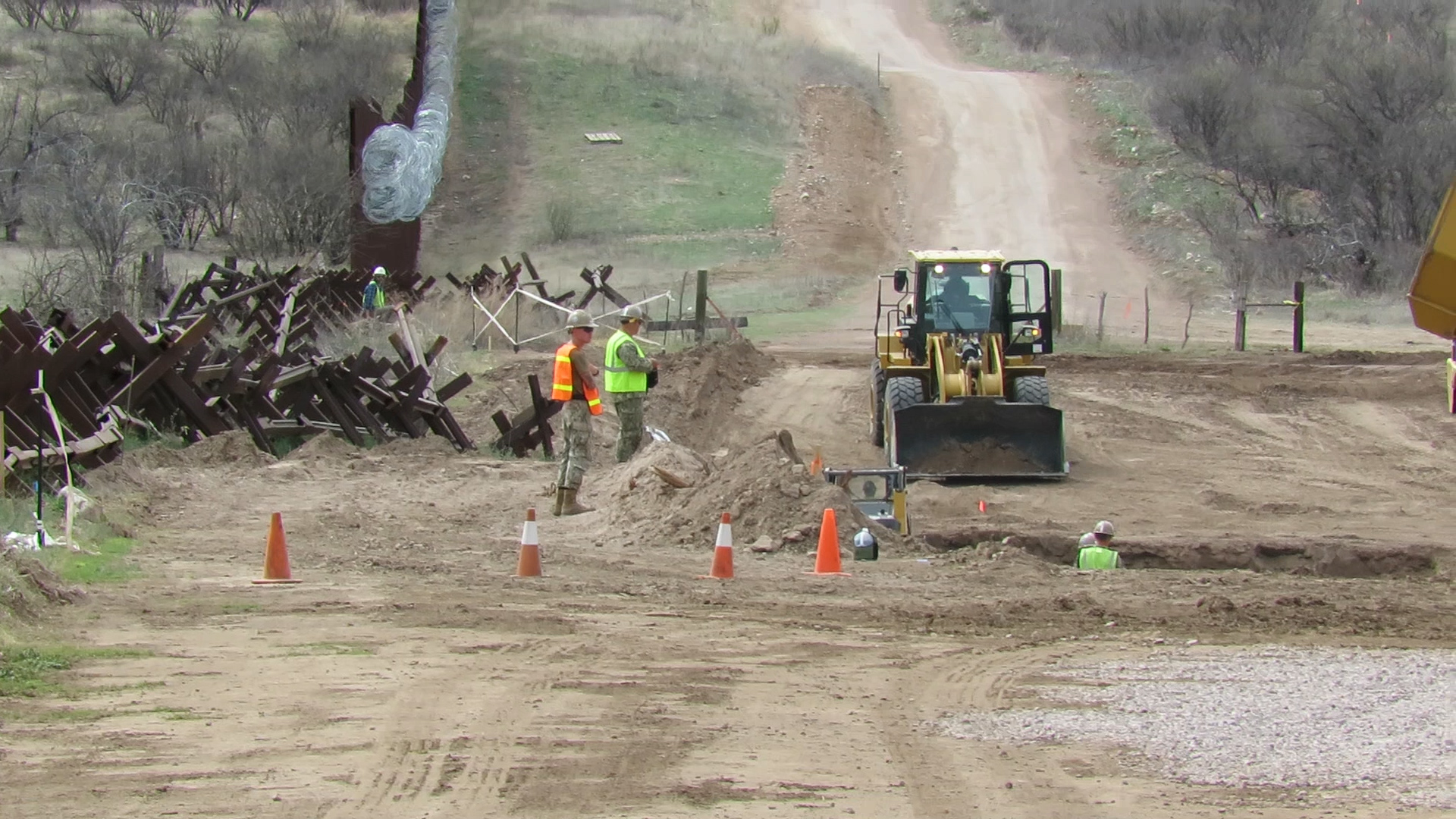 Navy Seabees, construction battalions building a bridge over the Santa Cruz River to make access for U.S. Border Patrol easier during flood season. (March 27, 2019)
Nancy Montoya/AZPM
Residents east of the city of Nogales, Arizona, want answers on what the U.S. Border Patrol appears to be building on an environmentally sensitive area over the Santa Cruz River. News accounts report it is a bridge.

Two months ago, the environmental group Friends of the Santa Cruz started getting reports of large trucks and major construction equipment moving into at a remote site of the U.S. Mexico Border, east of Nogales on the U.S. side. Board member Scott Vandervoet says Border Patrol will not answer questions about the construction site.

"There is a lack of communication, and the working relationship is not as good as it used to be."
Vandervoet led us to the construction site. Two guards in military fatigues identified themselves as Navy Seabees, who confirmed they are building some kind of a bridge. Seabees are members of construction battalions in the U.S. Navy.
"It's going to be a river crossing for Border Patrol," said one of the guards.
Vandervoet says their environmental group wants to know if environmental impact or flood studies were done before the construction started.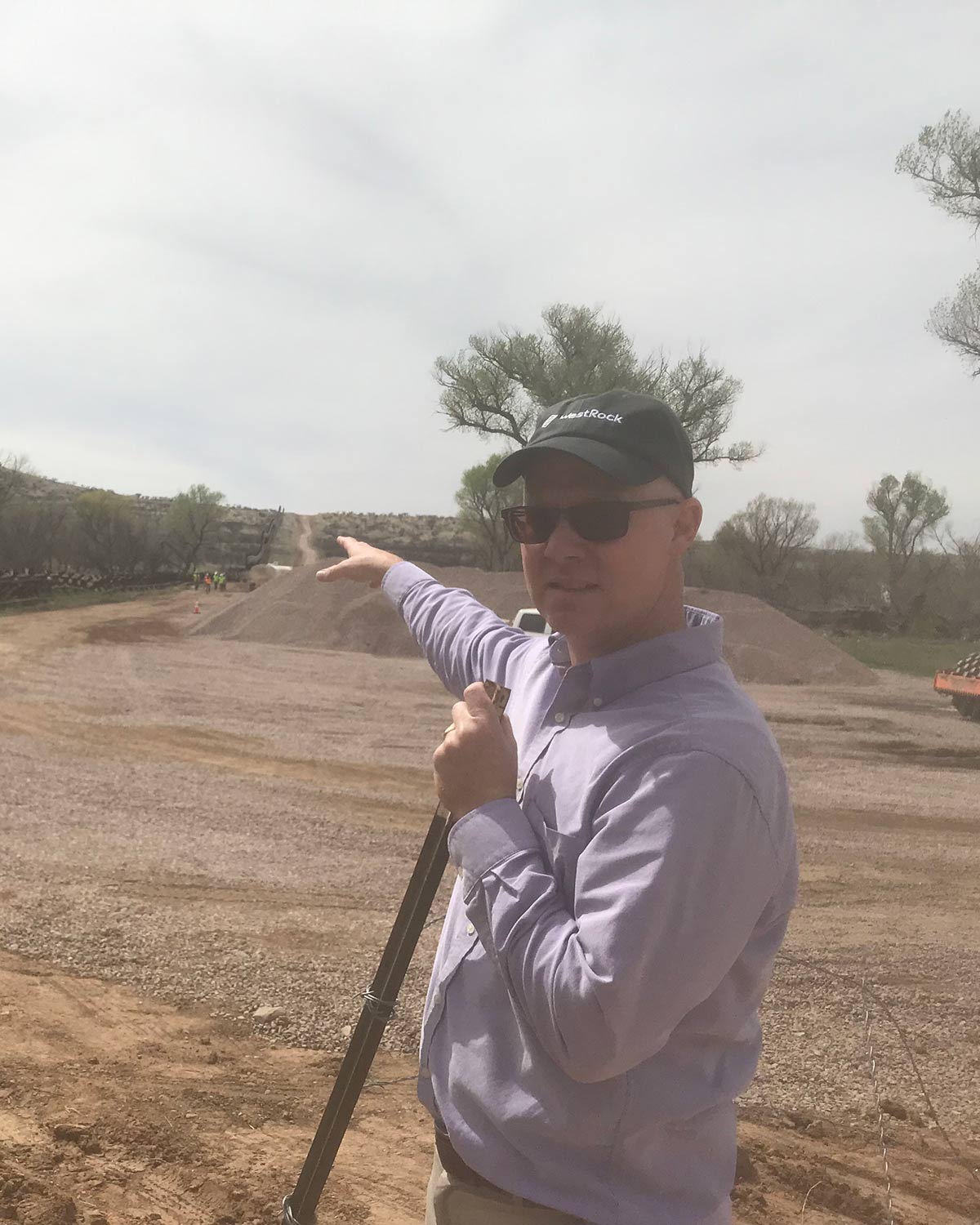 VIEW LARGER Friends of the Santa Cruz River board member Scott Vandervoet points to the area east of Nogales where the Navy Seabees and a construction company are building a bridge over the Santa Cruz River. (March 27, 2019)

Nancy Montoya/AZPM
"Our concern is, if there is an impact to the environment, we would like to have some input as a community group that focuses on community issues."
Vandervoet says the group worries that any construction could cause severe flooding and damage the fragile Santa Cruz River that is slowly making a comeback from near extinction.

"Sections of it are some of the last remaining riparian areas that have continuous surface flow in the U.S."
The Tucson Sector of Border Patrol referred us to Homeland Security for answers. So far, we have not heard back.