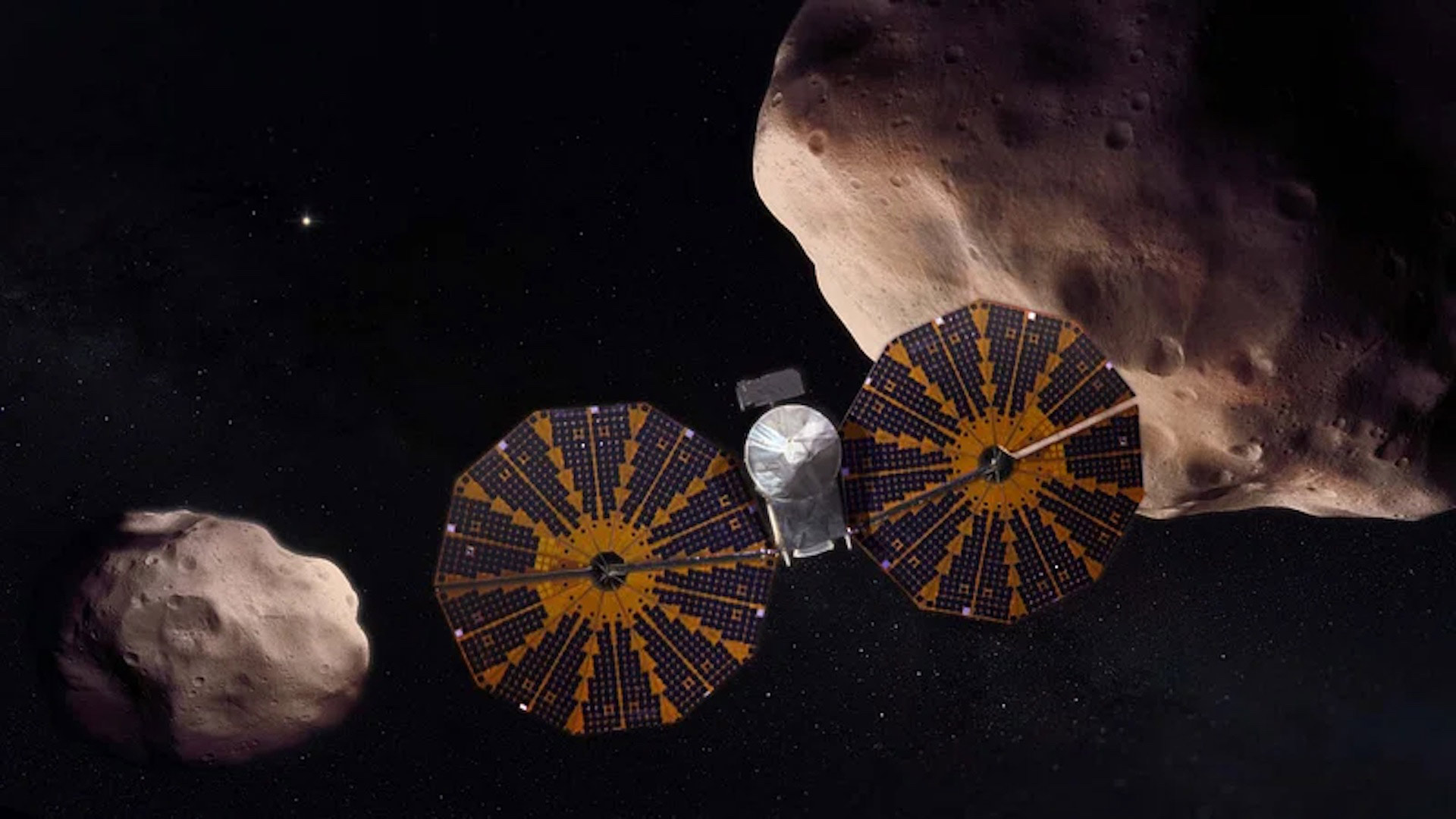 Illustration shows NASA's Lucy spacecraft visiting multiple asteroids during a 12 year mission.
NASA
Expectation is growing ahead of the University of Arizona-backed OSIRIS-REx mission's sample return from an asteroid on September 24.
Asteroids avoided being formed into planets during the birth of the solar system.
OSIRIS-REx principal investigator Dante Lauretta explains that means the relatively small space rocks contain a historical record much different from Earth, Mars, or the other planets.

"They represent a stage in geologic evolution about the very first solid materials that formed around our sun, ultimately grew into boulders, then into asteroids, and many went on to become planets," he said.

Planets and their moons underwent volcanic processes, surface erosion, and atmosphere development. Experts say, in contrast, most asteroids haven't changed in more than 4 billion years.
OSIRIS-REx's main spacecraft will be re-targeted to rendezvous with the near-Earth asteroid Apophis in 2029. NASA's Lucy explorer is en route to fly by a half dozen asteroids on a 12-year mission, and the Psyche spacecraft is planned for launch toward a metallic asteroid next month.