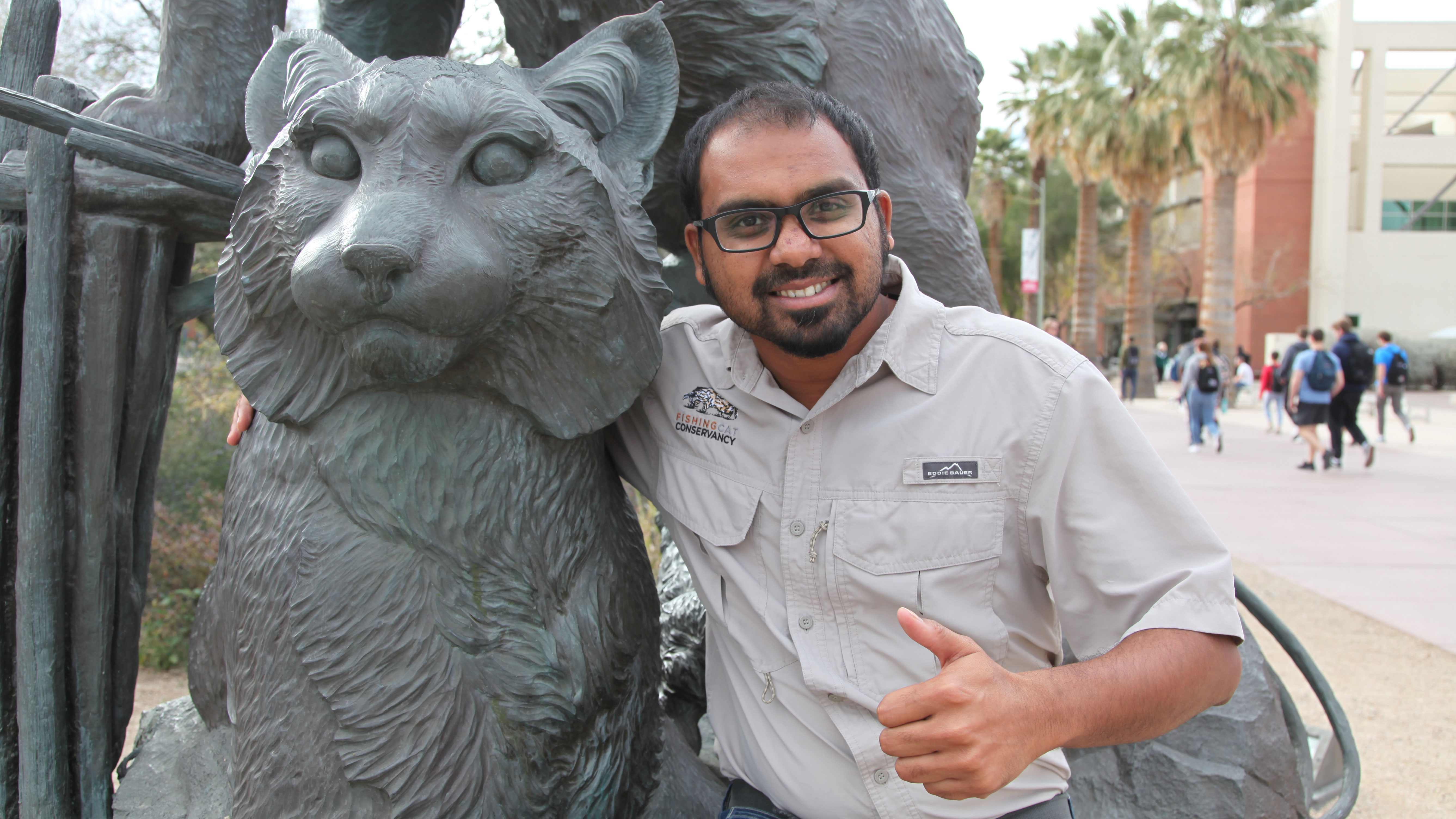 Ashwin Naidu is fascinated by wild cats, and he's a big fan of the bobcat statue on the University of Arizona campus.
Tony Paniagua, AZPM
When Ashwin Naidu visited the University of Arizona for the first time in 2008, one of the things that impressed him most was the bobcat statue on campus.
Naidu loves wild cats, including bobcats, pumas and jaguars, but he's become especially fond of the fishing cat in Asia.
"They are really cool. I call them 'fishing' awesome," Naidu says.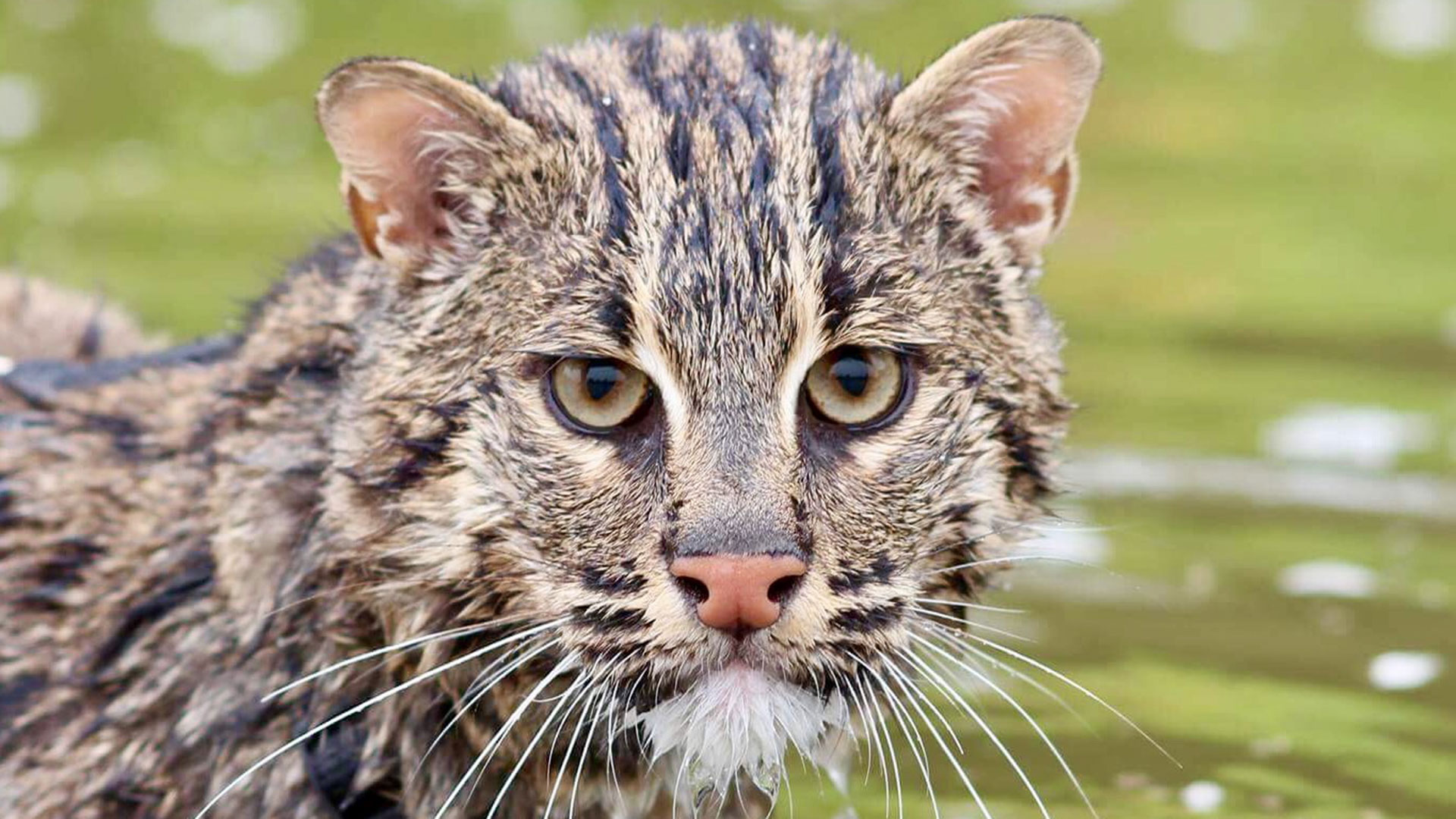 The fishing cat is at home in aquatic environments which Fishing Cat Conservancy is trying to protect with assistance from local residents.
Christina Kolbmann/Hawk Creek Wildlife Center
The adult cats usually weigh around 19 pounds, about twice as much as house cats, but unlike most of our domestic felines, fishing cats are very fond of aquatic environments.
"They love to swim and catch fish, and they live in some of the most unique ecosystems on the planet."
Naidu — who earned his doctoral degree at UA's School of Natural Resources and the Environment — has been working to save the cat and its habitats in his native India and surrounding countries.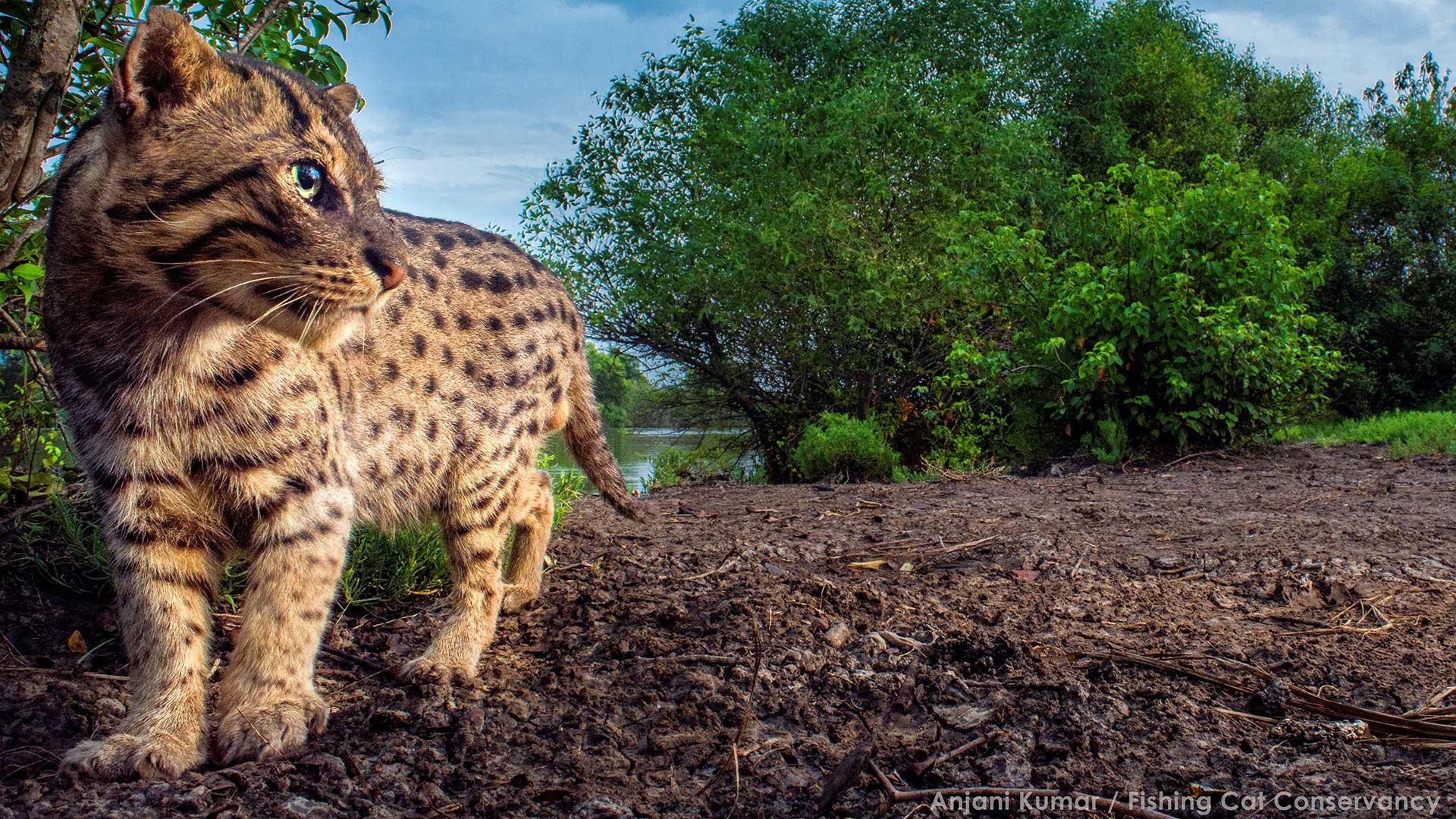 The fishing cat has adapted to aquatic environments which are increasingly under human threat.
Anjani Kumar/Fishing Cat Conservancy
He says many people pay close attention to big cats such as lions, tigers and leopards, but the smaller species don't usually get much publicity.
"Even in the scientific world there were hundreds of papers published on these big cats, but very few papers published on the smaller cats like fishing cats and Pampas cats and bay cats and flat-headed cats and black-footed cats. And even the world's smallest cat, which lives in India in almost the same habitat as the world's largest cat," he adds.
"The smallest cat is called the rusty-spotted cat and it's about the size of a wine bottle."
To help his swimming feline, Naidu established Fishing Cat Conservancy, and along with a team of other experts and volunteers, he is working with local populations to try to protect the cat.
Naidu travels to Asia frequently, and he shares his knowledge and passion whenever possible, including a TEDx Talk in January 2018, when he spoke about his research.
This year, he was also chosen as a TED Fellow, which will help him spread his message even more.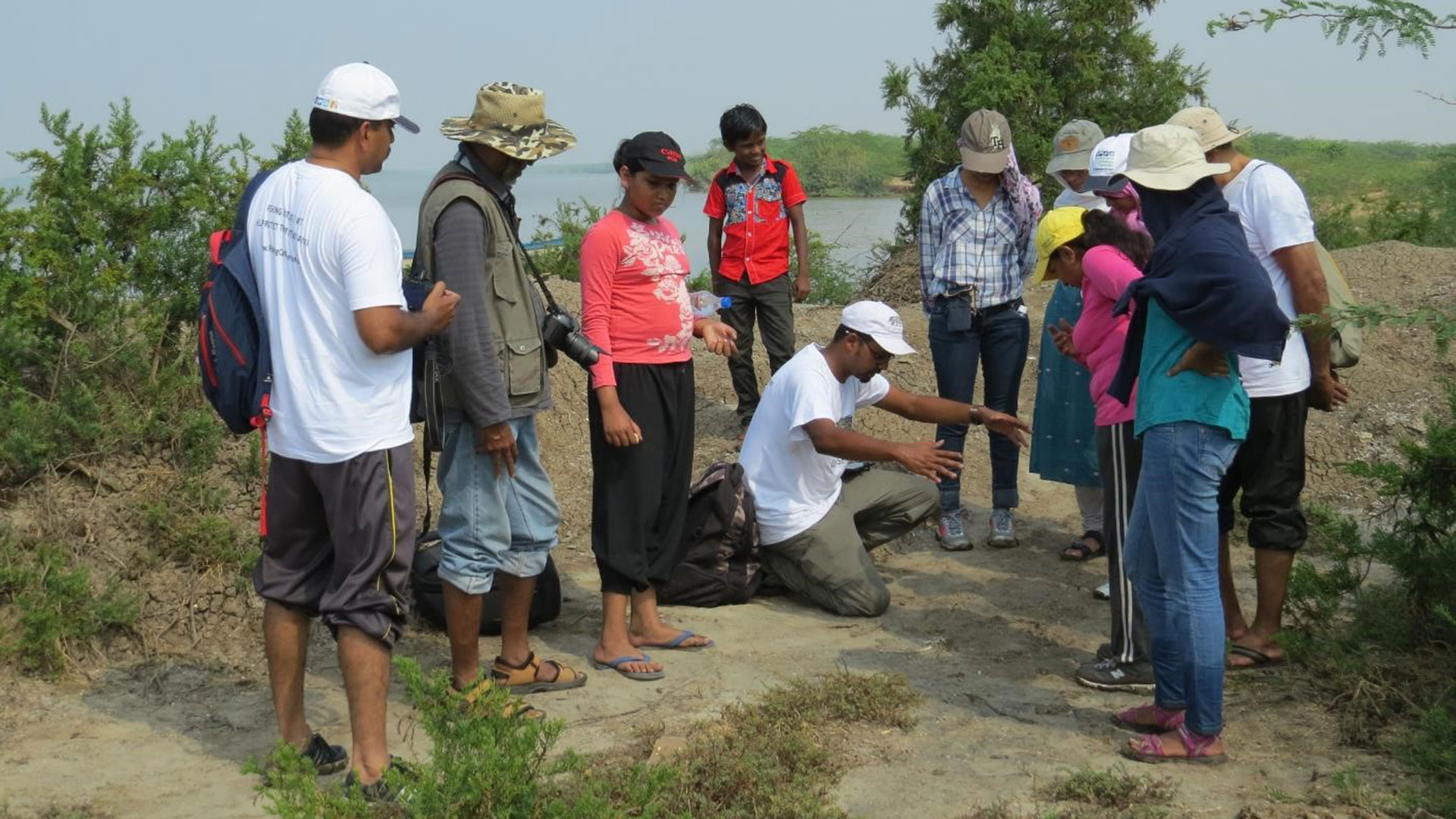 Ashwin Naidu and Fishing Cat Conservancy depend on volunteers for essential assistance.
Fishing Cat Conservancy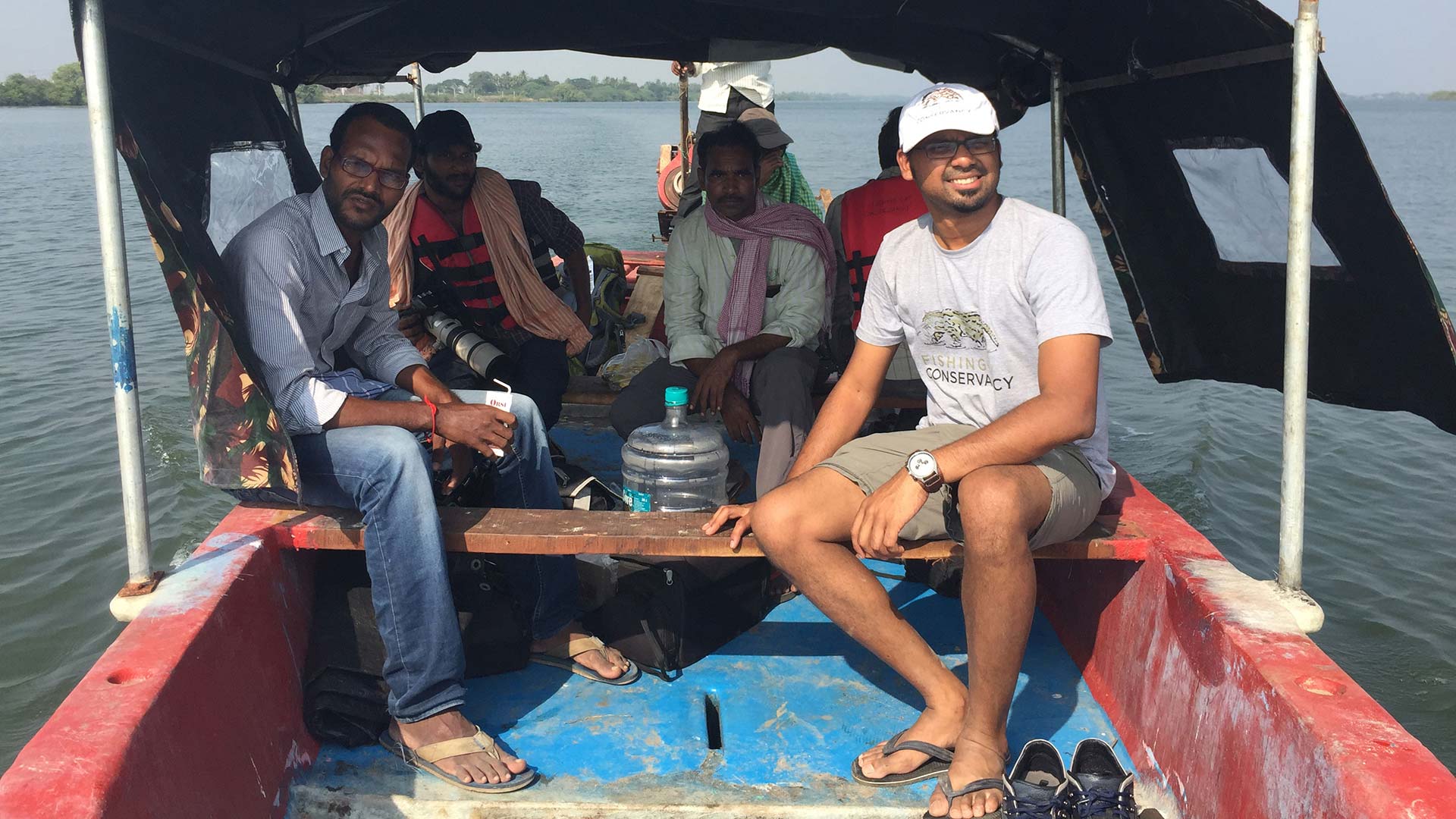 Ashwin Naidu is joined by other members of Fishing Cat Conservancy on a work mission in Asia.
Fishing Cat Conservancy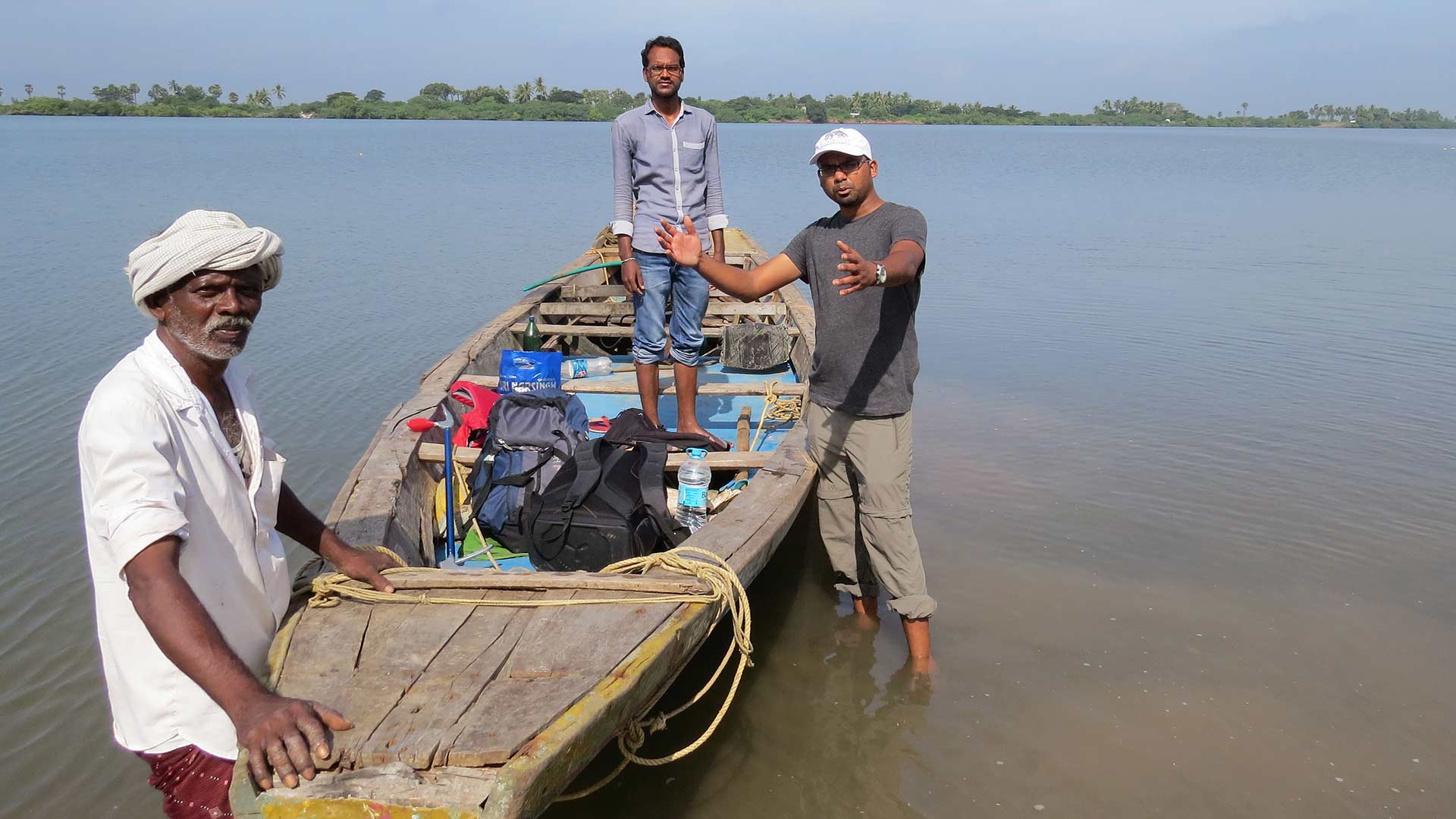 Ashwin Naidu travels to various parts of Asia to work on fishing cat conservation.
Fishing Cat Conservancy