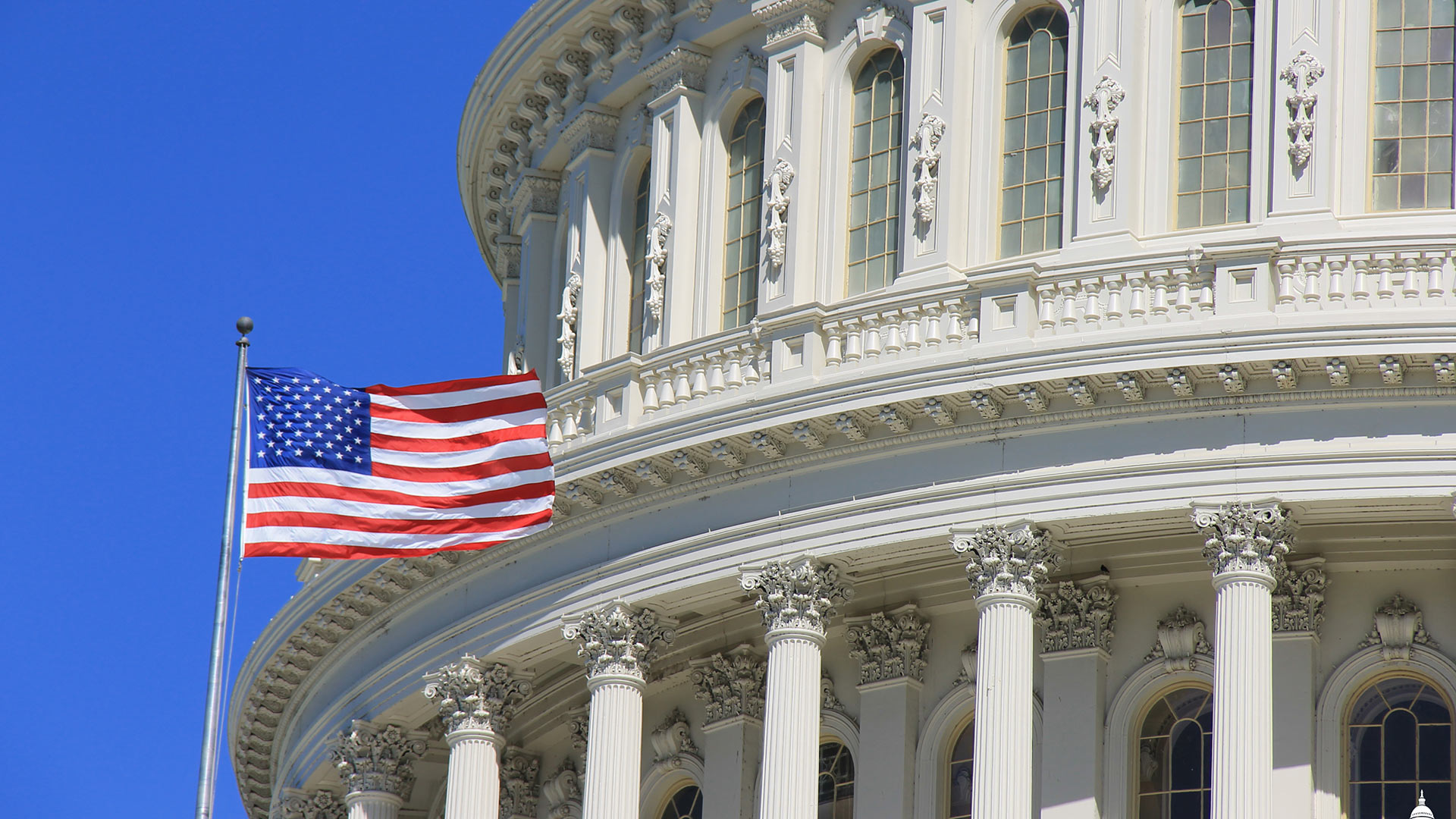 A flag flies by the dome of the U.S. Capitol.
Architect of the Capitol
The infrastructure bill pending in the U.S. House has $20 million in projects for Southern Arizona, according to Rep. Raul Grijalva.
The proposed projects include a 15-mile north-south bus rapid transit corridor from the Tucson Mall area to Tucson International Airport, a pedestrian crossing on the Tohono O'odham Nation allowing people to get across I-19, and the extension of Drexel Road.
The bill also contains money for I-11 which would connect Phoenix and Las Vegas.
The half-dozen southern Arizona projects identified in the bill all have one thing in common.
"They're shovel ready, they are ready to move forward. Planning and that have been done. Certainly, more engineering and specific work needs to be done obviously. But the essential planning for a shovel-ready project has been done so that expedites that process tremendously and also directs more of the funding into the actual implementation of these projects," said Grijalva.
The southern Arizona Democrat said many of the projects are meant to help those in southern Arizona who are traditionally underserved.
"The key to all of the issues that we supported in terms of specific projects, $20 million worth is the issue of reaching communities that do not have access, reaching communities that have transportation needs that need to be met and making those investments there," Grijalva said.
The infrastructure package still must go through the House and Senate, but Grijalva said he is confident the southern Arizona projects will make it into the final package.