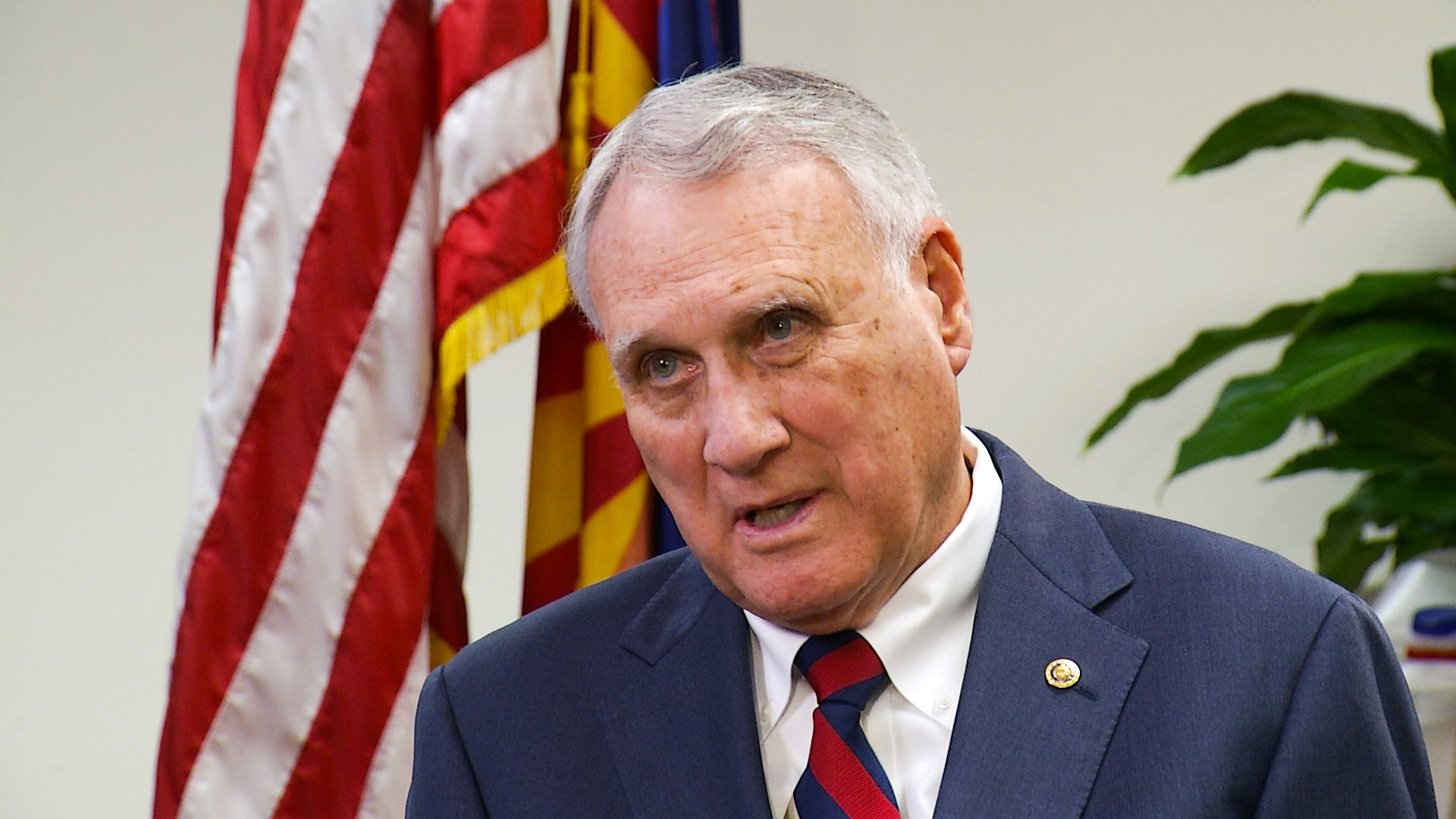 U.S. Sen. Jon Kyl in the Arizona Public Media studios, Oct. 23, 2018.
AZPM
Sen. Jon Kyl was sworn in in September to fill the term of the late Sen. John McCain. After a rough-and-tumble month in office he made his first trip to Tucson.
During a sit-down interview with Arizona Public Media, Kyl covered a number of policy topics, from water to the military, to trade.
When Kyl retired from the Senate six years ago, he was considered an expert in water policy. It is an issue he is once again involved in, as the Drought Contingency Plan makes its way through Congress.
Kyl said input from Arizona stakeholders in that process is particularly important because if the state is not involved, the secretary of the interior will make the decisions regarding the future of Colorado River water.
"The Drought Contingency Plan is an effort on the part of all the stakeholders to try to figure out a way so there aren't any big losers. So that everybody will share in the shortage a little bit and obviate the need for the secretary to come in and just dictate what happens," Kyl said.
Kyl said if the states come up with a plan, he will sponsor legislation to make that the solution rather than something the secretary of the interior comes up with.
Pres. Trump recent said he wants to pull the United States out of the Intermediate Range Nuclear Forces Treaty (INF).
Kyl said that decision is a good one.
"The only option we have is to withdraw from the treaty. You can't enter into treaties and let the other side violate it and then talk seriously about entering any more treaties. Obviously, if we are going to ignore violations, then what is the point of having these treaties?" explained Kyl.
When it comes to trade, Kyl is very definite on what needs to be accomplished by the U.S.
He says the renegotiation of NAFTA is a good thing because the trade agreement needed to be updated. He said overall, Arizona does well under the agreements of the new deal.
He said the Senate must approve the new deal and he expects some changes to be made to it before a final vote.