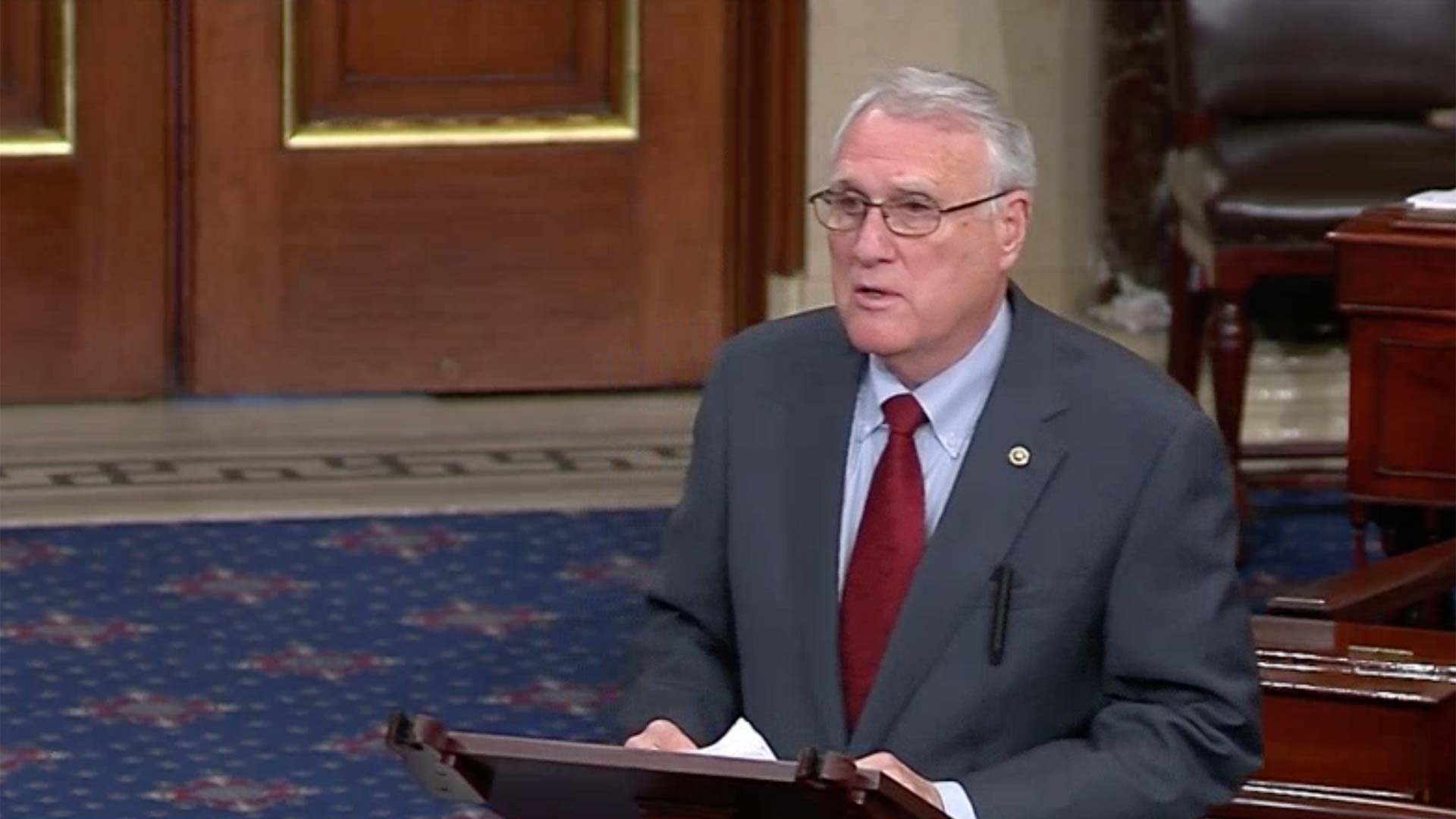 Sen. Jon Kyl speaks on the floor of the Senate, Oct. 4, 2018, in this still image of C-SPAN video.
U.S. Sen. Jon Kyl told his colleagues that U.S. Supreme Court nominee Brett Kavanaugh is "an extraordinarily knowledgeable and wise judge who will do what he is supposed to do on the Supreme Court."
Before Kyl returned to the Senate, he was tasked with introducing Kavanaugh to the members of the Senate.
Kyl said he read parts of the FBI report and was "briefed" on other parts by Senate staff.
"I find nothing to verify the accusations against Judge Kavanaugh. He has unequivocally denied them and having gotten to know him as I have, I conclude he is not the proper subject of the accusations," said Kyl.
He continued, "I conclude that, including how he has lived his adult life and after seven FBI investigations now, it is more probable than not that the accusations against him are not true and therefore disqualifying for his nomination."
Kyl was appointed by Gov. Doug Ducey last month to replace the late Sen. John McCain.