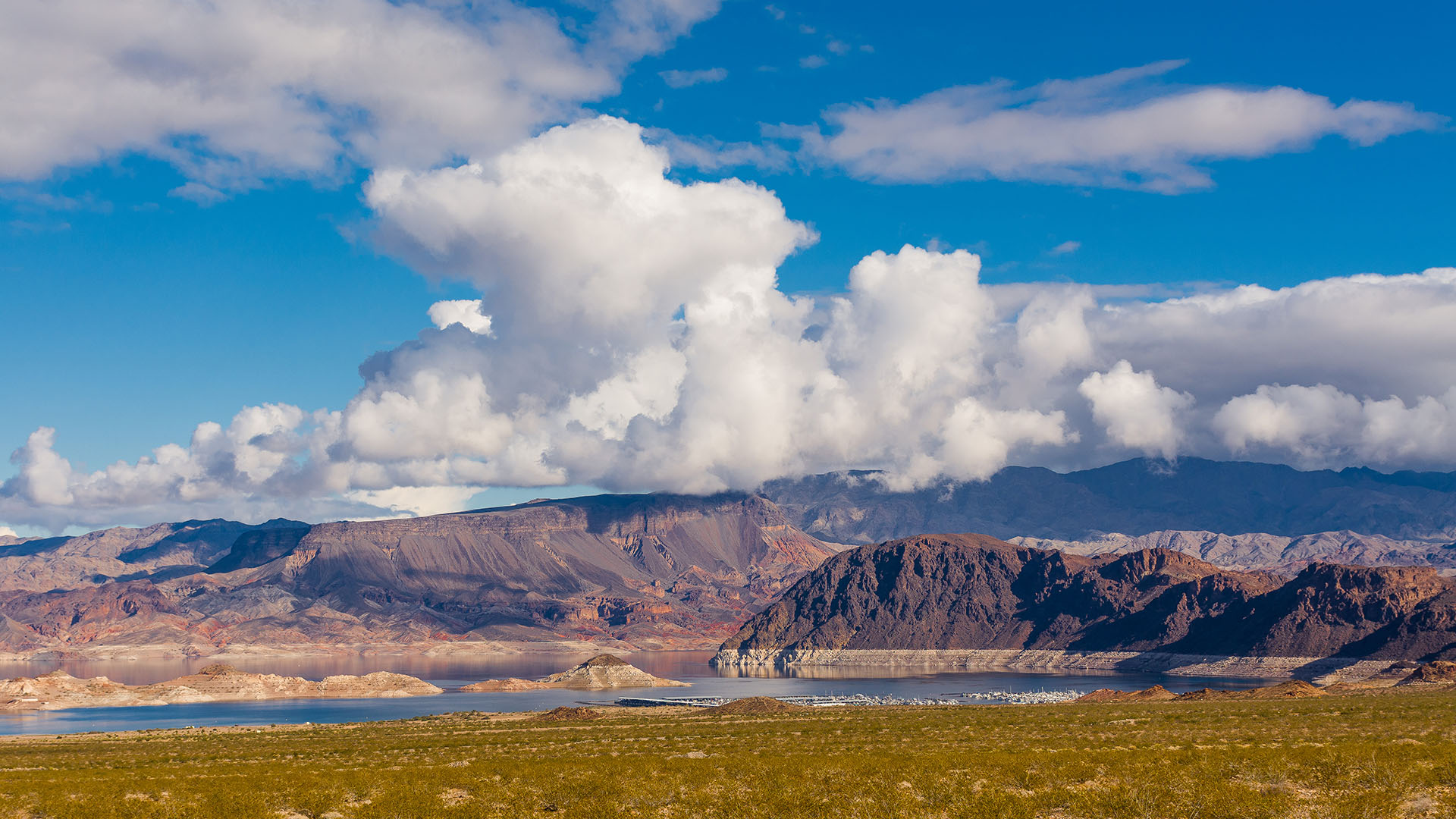 Boulder Basin at Lake Mead.
Andrew Cattoir/National Park Service
The Colorado River is often called the lifeblood of the western U.S., supplying water to tens of millions of people across seven states and Mexico. But a new book argues that science from a century ago predicted the river couldn't support as many farms and cities as boosters wanted. As dams were built and water agreements hammered out, development interests chose only the science that supported their plans, setting the stage for today's tense negotiations among water managers trying to make do with less water.
AZPM's Vanessa Barchfield talked with John Fleck and Eric Kuhn, authors of the new book "Science Be Dammed: How Ignoring Inconvenient Science Drained the Colorado River."
They told The Buzz that the scientists in the early 20th century who surveyed the Colorado River were under pressure to find a way to allocate lots of water for agriculture and growing populations.
"We wrote these water allocation rules in the Colorado River Compact and the court cases that followed that allocated large amounts of water. We don't have that much water, but we have states and communities that came to expect them," John Fleck told The Buzz.
As it became increasingly clear that water usage at these levels was unsustainable, communities continued to expect the large amounts of water they had been promised, Fleck continued.
"And so you have this tension between the expectation of more water and the reality of less water."
The Colorado River provides more than a third of the total water supply for Arizona. Last week, a conservation advocate with the group Sustainable Rivers told the Arizona Daily Star that Arizona, Nevada and California need to cut their total water use by 18% from their average of the last two decades to balance the river's main reservoirs, Lake Mead and Lake Powell, in the long term.
Tom Buschatzke is the director of the Arizona Department of Water Resources. He played a major role in last year's negotiation of the drought contingency plan. Buschatzke says his agency is well aware of the need to reduce our water use to help make the Colorado River sustainable and is planning for cuts of that size soon.
"We've already agreed in the drought contingency plan and 2007 shortage criteria to take more of a cut like that at lower elevations in Lake Mead. So yes, it is doable and it is possible for us to take those cuts," Buschatzke told The Buzz.
As Arizona gets ready for a new round of talks over the state's share of Colorado River water beyond 2026, Buschatzke says his agency is also planning for a hotter and drier future.
"We're going to need to conserve water, we're going to find ways to reduce our groundwater pumping. When we have excess water we need to find ways to store that water underground for the dry periods," he said.

The state does limit groundwater pumping in five active management areas which correspond to urban centers. But in most of the state there are no limits or reporting requirements for groundwater use.

The Buzz
airs Fridays at 8:30 a.m. and 6 p.m. and Saturdays at 3:30 p.m. on NPR 89.1. You can subscribe to our podcast on
iTunes
and NPR One. See more from
The Buzz
.