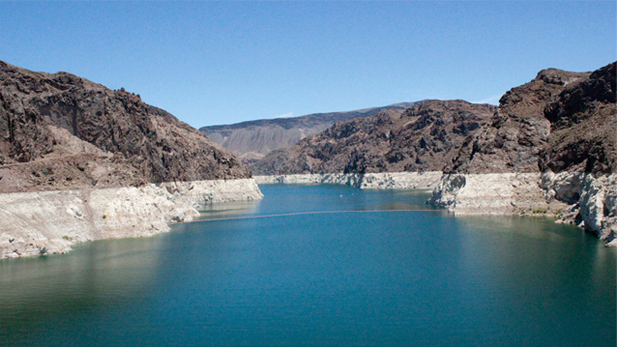 Water levels at the Colorado River basin.

AZPM Staff
Arizona has been assured that it will keep control of water it leaves in Lake Mead for storage, U.S. Sen. Jeff Flake said Wednesday.
Flake said he received a letter from the Department of the Interior ensuring the state's access to the water.
Storing the water helps keep Lake Mead's level above a depth that would trigger a declaration of drought conditions. That would result in rationing that would cost Arizona 40 percent of the water that flows into the Central Arizona Project.
Flake and other Arizona politicians had been concerned that if Arizona stored its excess Colorado River water in Lake Mead, the state could lose access to that water if a drought is declared, seeing it instead go to California or Nevada.
"Without the voluntary storage, primarily from Arizona water users, we would certainly hit that declaration next year in 2017," Flake said. "With this storage, we can likely stave that off at least for another year."
He said the agreement between Arizona and the Department of the Interior will last through the end of the Obama Administration, and his next goal is to get assurances that will keep Arizona's allocation safe past 2016.
"Those will likely come when we get an agreement among the lower basin states on long-term contingency plans for this drought," Flake said. "Those are going to have to come unless we have well above average rainfall for a number of years."
Earlier this summer, the water level at Lake Mead was recorded at its lowest since Hoover Dam was completed in 1936.