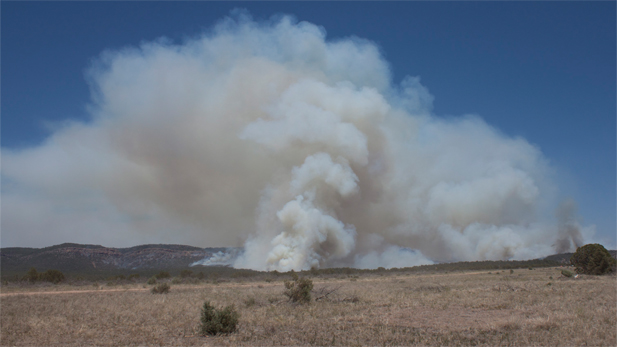 U.S. Forest Service
Listen:
When it gets windy, or when wildfires send smoke into Arizona's skies, parts of the state can find themselves exceeding the maximum-allowed amount of small particles in the air, which can lead to an air quality violation.
Federal Environmental Protection Agency regulations allow a state to apply for an exemption if air quality standards are violated in such a case, but the Arizona Department of Environmental Quality has spent "hundreds of man hours" compiling documents to qualify for an exemption related to a massive dust storm in the Phoenix area, said Mark Shaffer, the department's communications director.
U.S. Sen. Jeff Flake, R-Ariz., has introduced legislation that he says would make it easier for states to get an exemption when they record an air quality violation because of a naturally-occurring event, such as wind or wildfire.
"States shouldn't face heavy-handed penalties from the EPA for events such as dust storms and wildfires that are part of the natural climate and terrain," Flake said in a news release.
The bill is part of an effort Flake is undertaking to highlight what he called EPA "regulatory overreach."
U.S. Rep. Matt Salmon, R-Phoenix, has introduced legislation to delay implementation of new air quality standards until at least 2018.
New, stricter regulations will constrain job creation, he said.
"Making the structure stricter when over half of our states are having trouble meeting current metrics is foolish," Salmon said in a news release. "At a time when record numbers of Americans are out of work, we should be making job creation easier for companies and individuals."