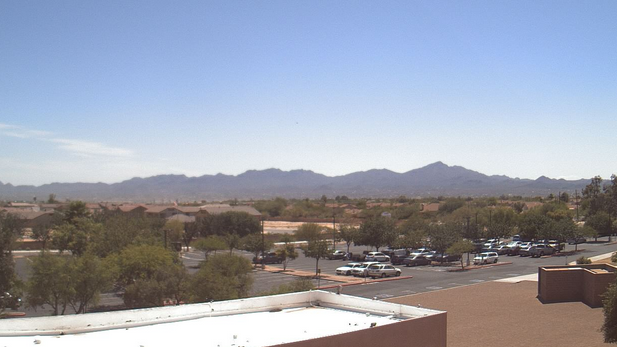 (PHOTO: Pima County Dept. of Air Quality)
By Amanda Solliday, Arizona Science Desk
Listen:
El Niño rains are greatly improving air quality across Arizona, the state's director of air quality says.
Eric Massey, with the Arizona Department of Environmental Quality, said wind and precipitation from El Niño storms have created almost "pristine" air conditions.
"The rain that we see is actually nature's scrubber," Massey said. "It removes air pollution from the air. It does actually help to stabilize the soil. And then the soil that collects all that water generally has a little bit more vegetation that grows, which will also aid in the stabilization of the soil."
Massey said the recent rains likely will provide dust relief for the next month or so. More rain would extend that window.
Cold winter temperatures also improve ozone concentrations, another driver of air quality. Burning wood fires, however, releases more harmful soot in the air, Massey said.
Find state air quality reports at the Arizona Department of Environmental Quality website.
The Arizona Science Desk is a collaboration of public broadcasting entities in the state, including Arizona Public Media.