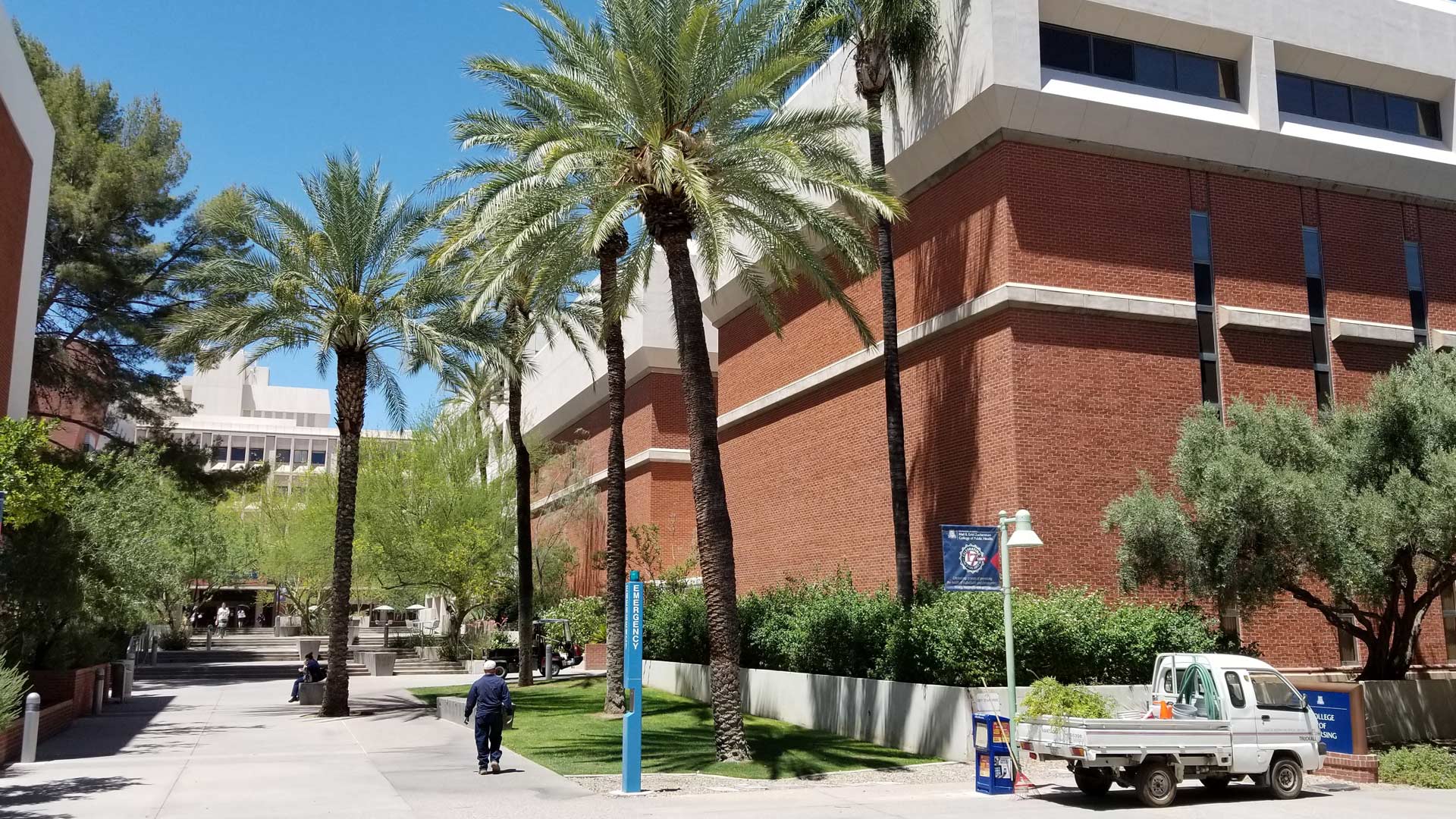 Outside the University of Arizona College of Nursing.
AZPM
The University of Arizona has received a three-year grant that trains nurses to help victims of sexual assault in rural areas.
The nearly $1.5 million grant was awarded to the Western Region Public Health Training Center at the University of Arizona Mel and Enid Zuckerman College of Public Health, in collaboration with the UA College of Nursing. It is designed to give active nurses a comprehensive skill set to treat sexual assault victims in Arizona, California, Nevada, Hawaii and the U.S.Pacific islands.
Douglas Taren, professor and associate dean at the UA Zuckerman College of Public Health, says the nurses' training includes forensics and behavioral health.
"So they are learning, not just how to do, let's say, a pelvic exam. But they also are learning how to collect the evidence. They will also learn how to interact with a woman or guy who has been sexually assaulted to give them that support and to make the types of referrals that may need after a sexual assault."

The grant also provides funding for nurses to travel so that sexual assault victims don't have to. Having to travel long distances is currently one of the biggest barriers to reporting sexual assault in rural communities.