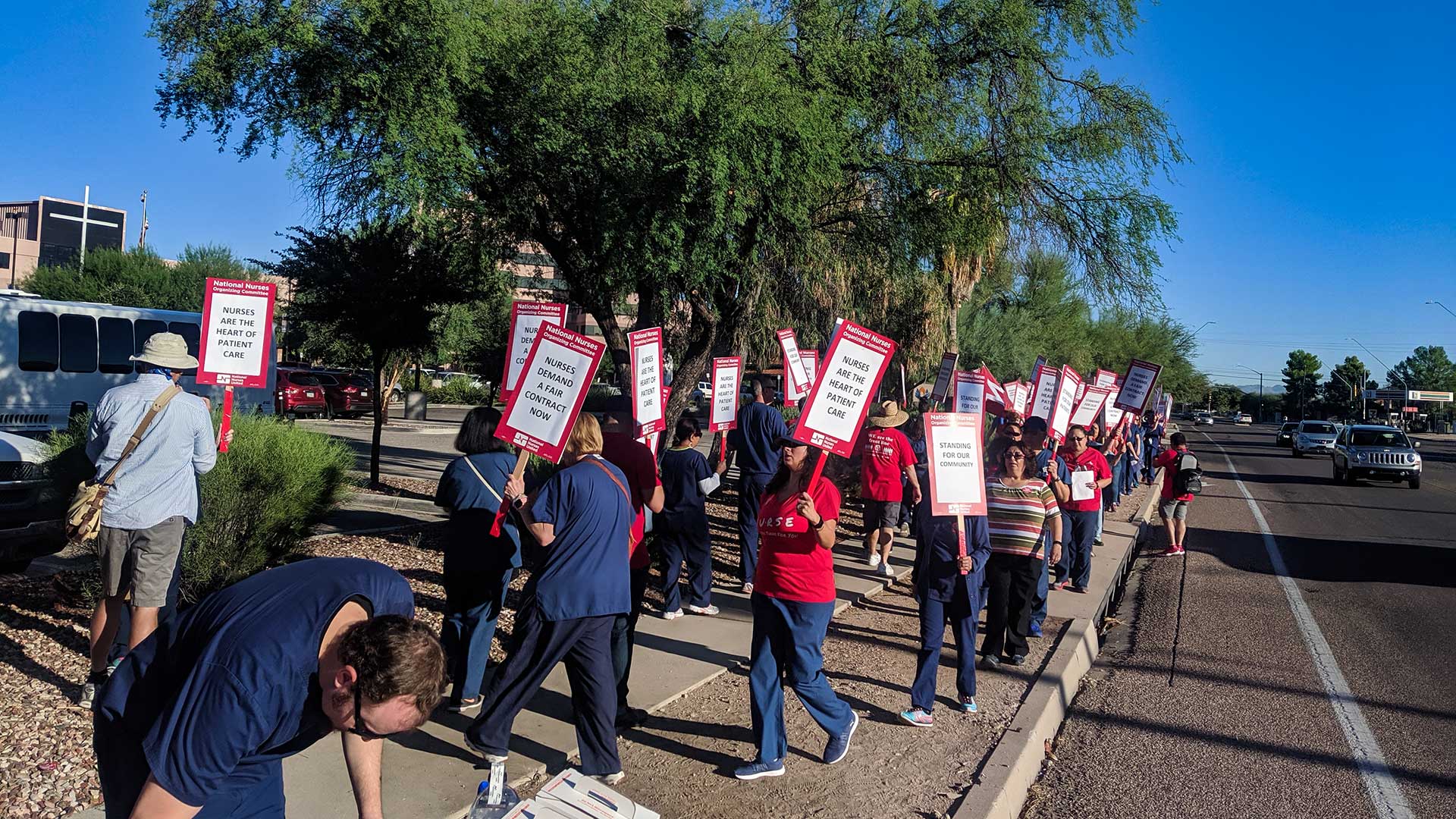 Nurses hold a demonstration in front of Carondelet St. Mary's Hospital on Silverbell Road, Sept. 20, 2019.
Nick O'Gara/AZPM
Registered nurses at St. Joseph's and St. Mary's Hospitals are holding a one-day strike in Tucson Friday. They want parent organization Tenet Healthcare, which runs the hospitals, to hire more nurses and work harder to keep them on the staff.

Organizers say the first time that registered nurses in Arizona have ever gone on strike. They are taking part in a picket that includes 6,500 nurses at Tenet facilities in Arizona, Florida and California.
Brenda Salzer has worked as a registered nurse at St. Joseph's for five and a half years. She admits the strike is limited but believes it will still send a strong message.
"A one-day strike is intended to send a message to the hospital to invest in registered nursing staff," she said. "And according to well-established research, we know there is a clear link between good nursing staff levels and good patient outcomes."
Tenet Healthcare expressed disappointment about the strike. In a statement, the organization said it recognizes the nurses' service and commitment to patient care and that it is committed to resolving contract negotiations. It also advised patients and their loved ones that all patients would continue to be cared-for by qualified registered nurses and other caregivers during the strike.