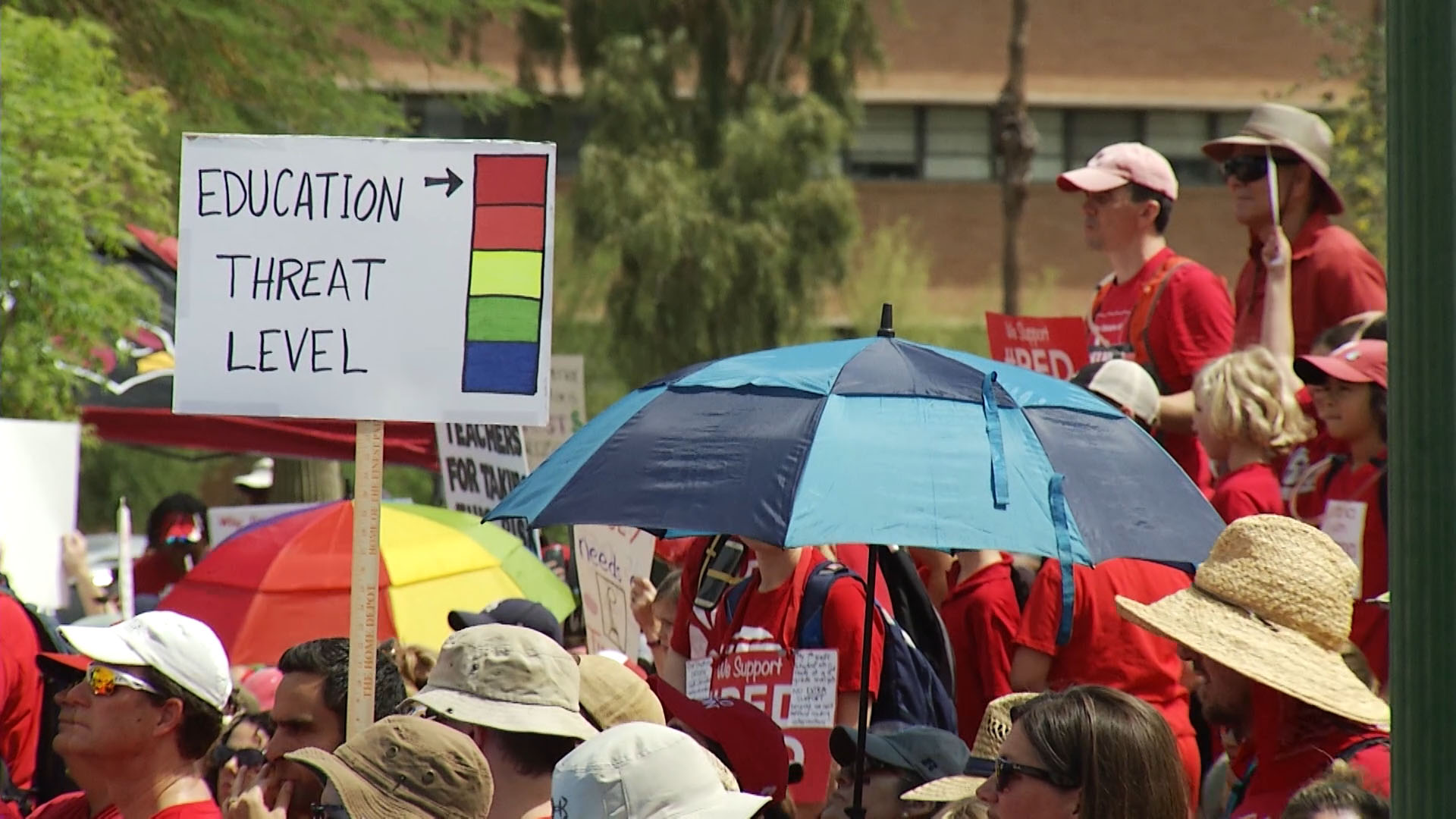 #RedforEd protesters descended on the Capitol in the spring of 2018.
AZPM
An initiative to increase funding for Arizona's schools by raising taxes on wealthy Arizonans, known as Invest In Ed, was removed from the November ballot Friday.
A Maricopa County Superior Court judge ruled that the measure's 100-word description available to people who gave their signatures to get Invest in Ed on the ballot was misleading because it left out important facts. Therefore, the signatures collected for the measure were invalid.
Advocates for Invest In Education Act saw 377,456 signatures deemed eligible by the Secretary of State's office, over 100,000 more than required to get the measure on the ballot.
In the decision, Maricopa County Superior Court Judge Christopher Coury wrote that teachers and students were caught in the middle of a larger debate around public school funding.
Invest In Ed plans to appeal the decision. In a statement, the group called the decision "political" and Arizona Education Association president Joe Thomas denounced it as "shameful."
A similar Invest In Ed measure was also struck from the ballot in 2018 for having an unclear description.