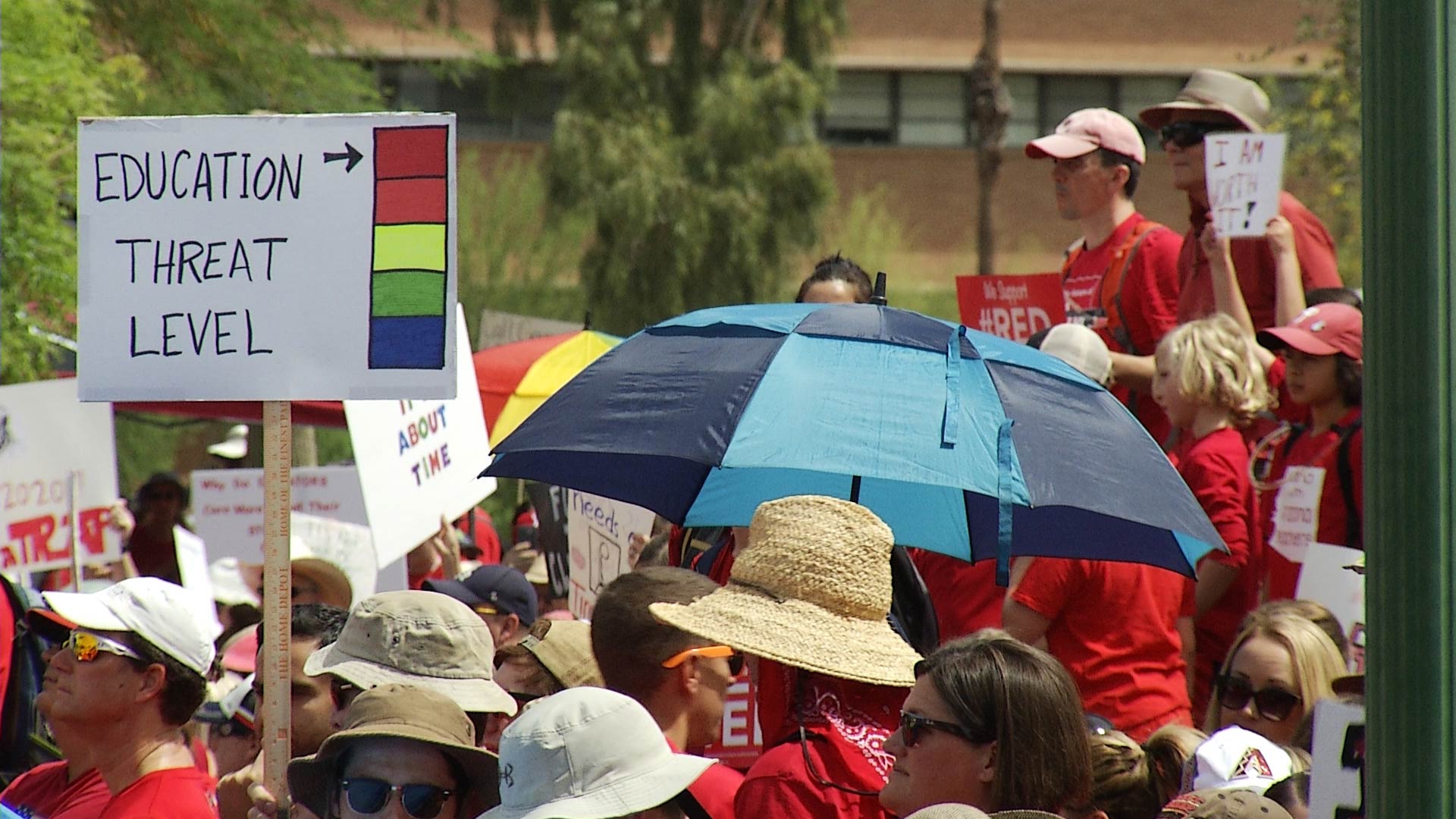 #RedForEd protesters at the Arizona Capitol, Monday, April 30, 2018.
AZPM
Read the Supreme Court's Invest in Ed Decision

View at Google Docs
|

Download File
The decision to remove the "Invest in Education" ballot initiative was not unanimous. The 5-2 opinion included a dissent from Chief Justice Scott Bales and Justice Ann Timmer.
The majority of the court wrote it decided to remove the initiative because the legally required 100-word summary description was not clear.
They wrote that voters reading the summary would not understand that tax brackets for many people, not just those making more than $250,0000 a year, as backers said, would change, and therefore tax bills would rise.
Supporters of the initiative turned in approximately 270,000 signatures to get the question in front of voters.
They said it would raise nearly $700 million a year for education.
In their dissent, Bales and Timmer wrote they did not think the summary presented a substantial danger of confusion or fraud.