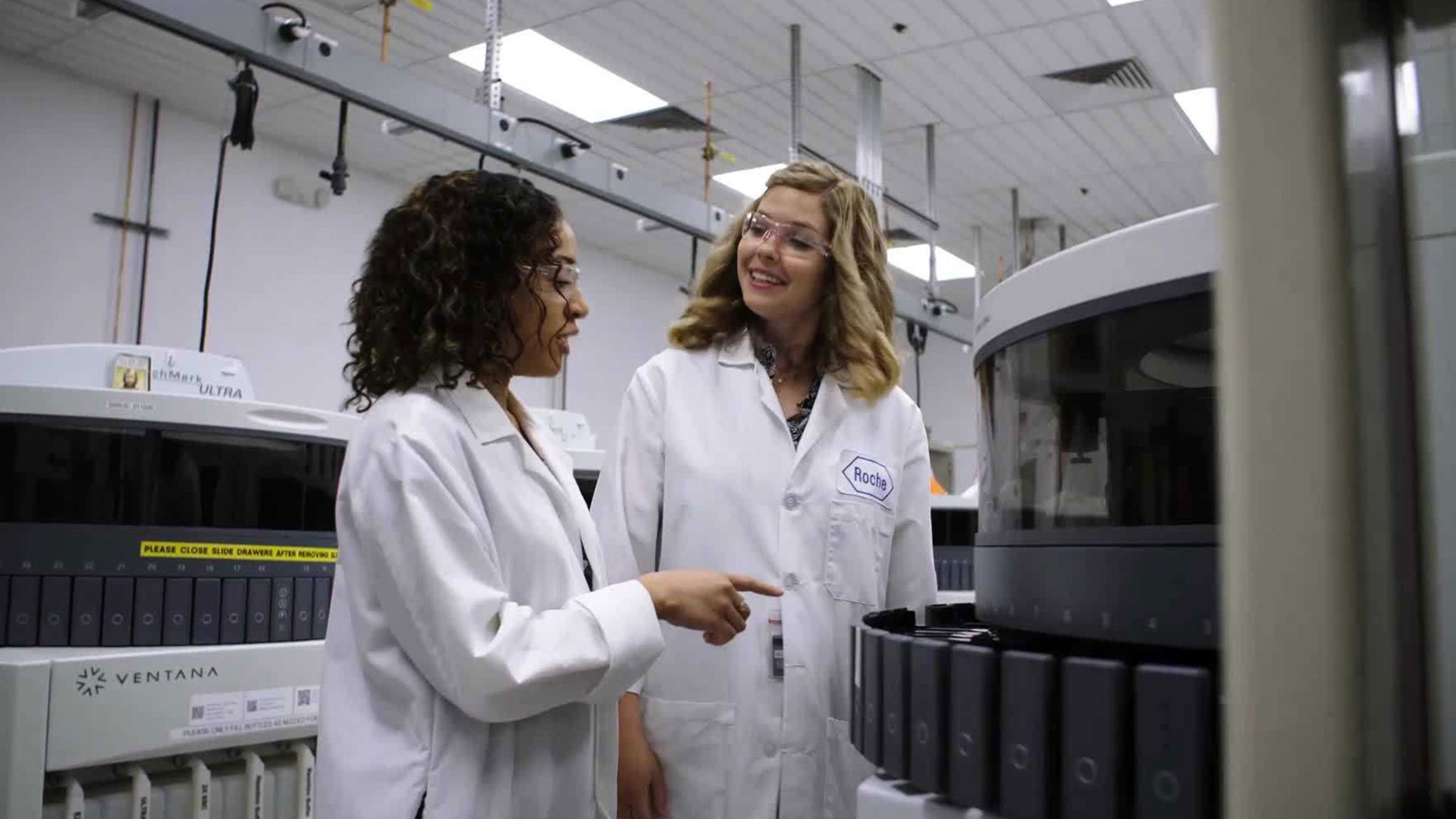 Roche senior manager Heidi Barnett, left, and Empire High School chemistry teacher Hillary Stacey at Roche/Ventana's Oro Valley lab.
Gabrielle Fimbres/Roche
Tucson teachers who spent the summer working in a STEM business-education partnership are taking what they learned back to the classroom this fall.
They participated in the Teachers in Industry program with the University of Arizona College of Education. Program director Javier Lopez says the teachers gained experience from spending time working at a STEM-related company, while the businesses benefited from the teachers' professionalism.
"Unlike the interns, our teachers really know how to collaborate with their colleagues, they roll up their sleeves, take on a task and see it through."
The UA program was established 10 years ago. Raytheon, Tucson Medical Center and Orbital Science are among the companies taking part in the partnership.