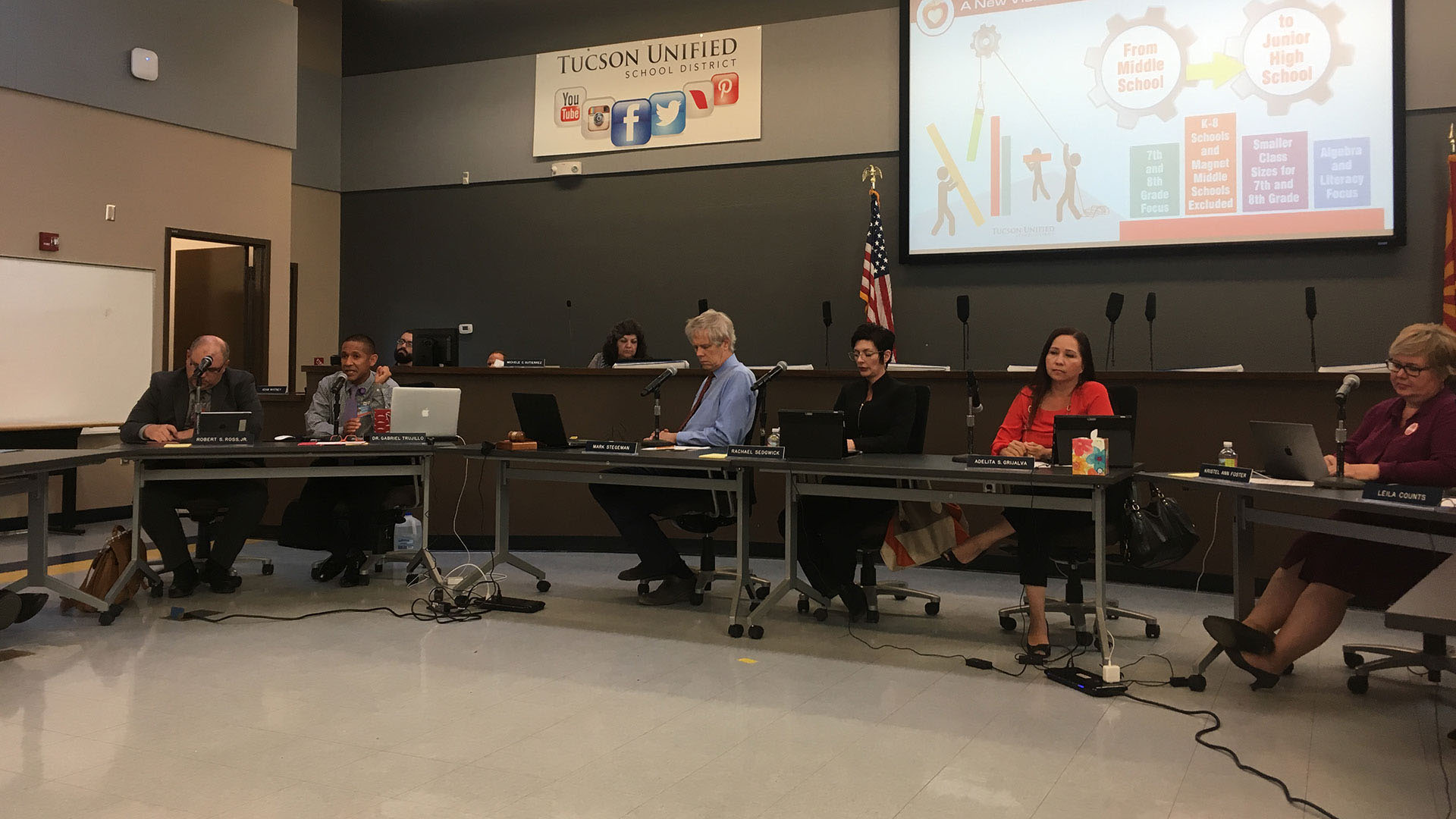 Superintendent Gabriel Trujillo shared his idea to move sixth graders back to elementary schools and house only seventh and eighth grade students in junior high schools at a Governing Board meeting April 30, 2019.
Emma Gibson/AZPM
(August 17 UPDATE: The TUSD Board has moved the vote from August 27th to September 10th. Also, the proposed curriculum is not opt-out. State law requires sex ed curriculum to be opt-in only, so parents must proactively opt-in in order for their students to participate.)
The board of the Tucson Unified School District has taken the next step toward approving a new medically-approved sex education curriculum.
The board voted unanimously to approve public hearings for Aug. 15 and Aug. 22, setting the stage for a final up or down vote on the curriculum the following week, Aug. 27.
TUSD Superintendent Gabriel Trujillo says the new curriculum is badly needed. The last update was in 2006, and he says time has passed it by.
"That information that is in the 2006 edition is dramatically different now with the access that students have to social media and YouTube," he says "Knowledge has changed. Science has changed and research has changed about all kinds of topic relevant to this area."
The curriculum is controversial because it moves beyond sexual abstinence as the only effective way of preventing unwanted pregnancies and sexually transmitted diseases. The updated proposal also takes a more gender-neutral position toward LGBT students, removing language they might find offensive. But Trujillo says the plan includes an opt out clause for anyone who finds any part of the curriculum objectionable.