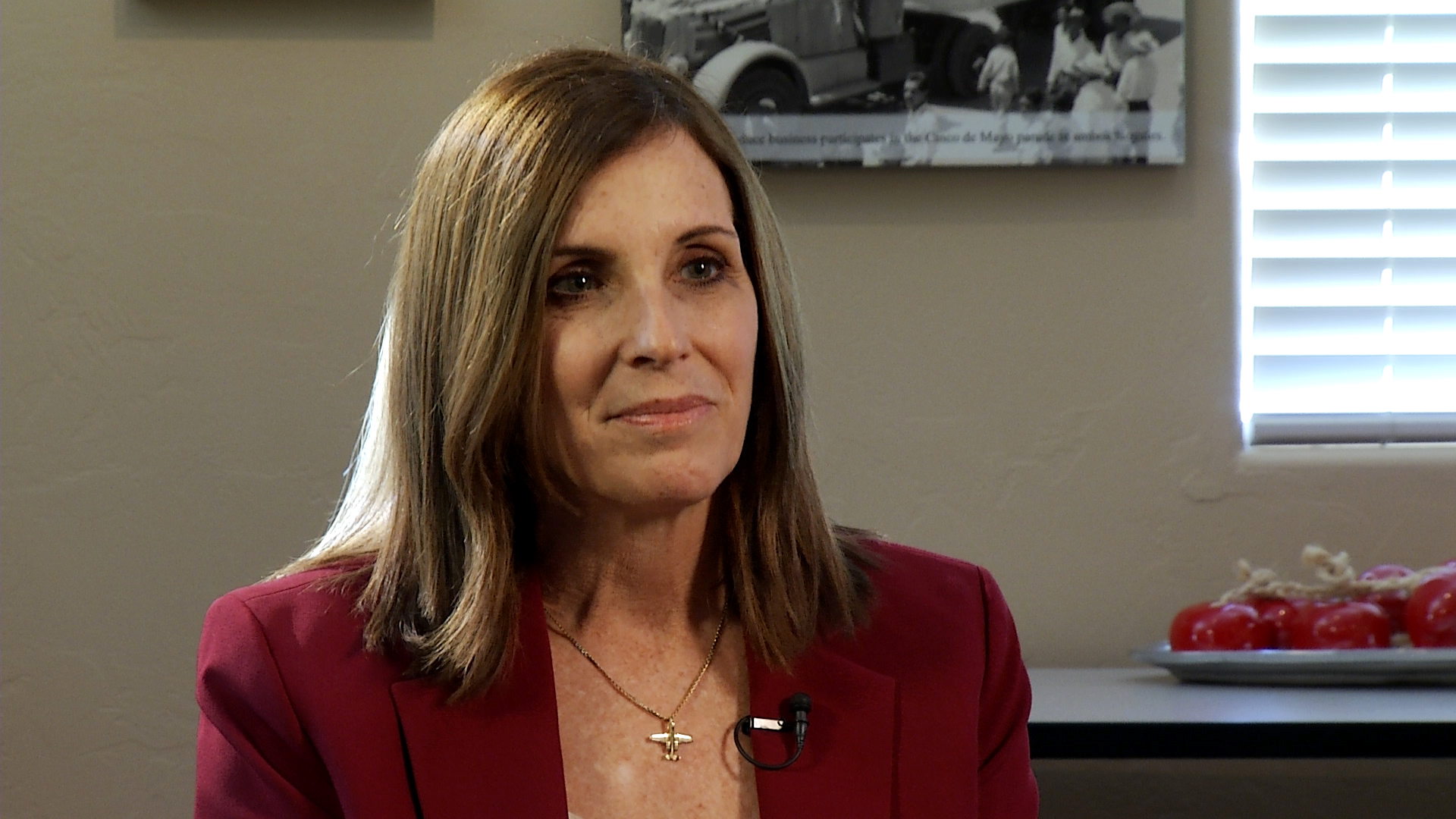 Sen. Marth McSally (R) during an interview with Arizona 360 at the Fresh Produce Association of the Americas in Nogales, Arizona on January 22, 2019.
AZPM Staff
U.S. Sen. Martha McSally chatted with 14,000 of her constituents on a "telephone town hall" Monday night.
The Republican senator from Arizona held court for nearly an hour, answering pre-screened questions from more than a dozen callers throughout the state. As in the past, she refrained from any criticism of President Donald Trump or his administration.
But one question came close: A caller from Phoenix wanted to know whether McSally would stand up to Trump's decision to divert $30 million from a Fort Huachuca construction project to build new sections of border wall. McSally said even before Trump diverted the money, the project had been delayed by an environmental cleanup, and she promised it would soon be back on track.
"So as we work through our Senate and House differences that funding will be seamlessly provided, and you know then we can move forward to make sure that we support our military and secure our border," McSally said.
McSally also defended the country's efforts to fight climate change, even though U.S. representatives mostly stayed out of Monday's UN climate change summit. She said America continues to reduce its carbon emissions, despite a report earlier this year claiming just the opposite is happening.