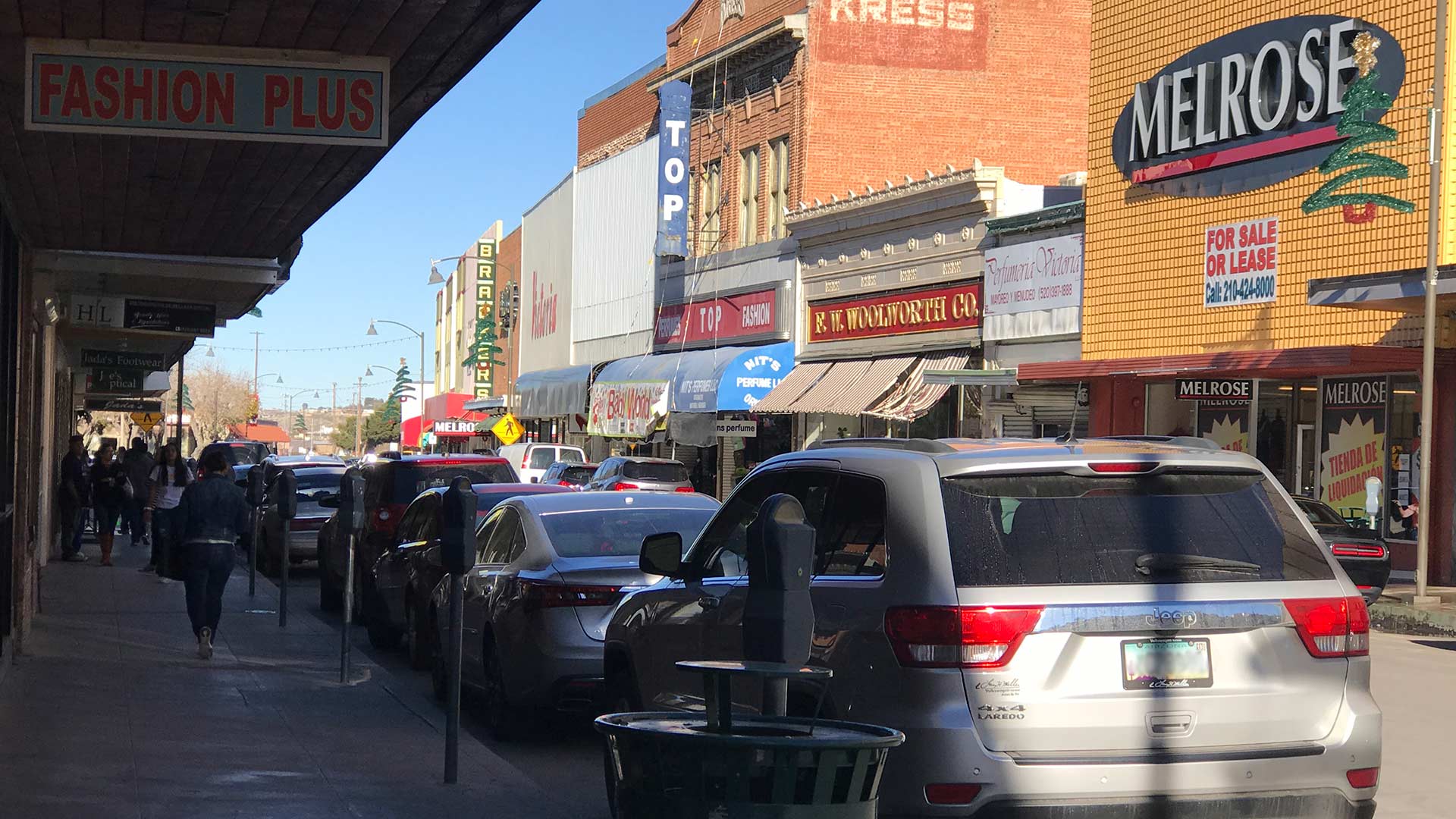 Morley Avenue is the main shopping street in Nogales, Arizona (2019)
Nancy Montoya/AZPM
It was predicted that the increased military presence and the installation of concertina wire on the border fence would scare away last year's holiday shoppers.
Frank Felix, the Nogales city manager, says everyone underestimated the resilience of the Mexican shopper.
"Mexican shoppers are a loyal group," says Felix. "There is no way concertina wire or more soldiers on the border were going to stop them from doing their Christmas shopping across the border in the U.S."
Felix says that the numbers have finally been added up for 2018 and there was a 7 percent drop from 2017.
Felix is quick to add that the city of Nogales, Arizona, is not taking the Mexican shopper for granted.
City officials on both sides of the border are now meeting to work on a plan to shorten the waiting times, provide shade and have water and bathroom facilities for those waiting on the Mexican side to cross into the U.S.