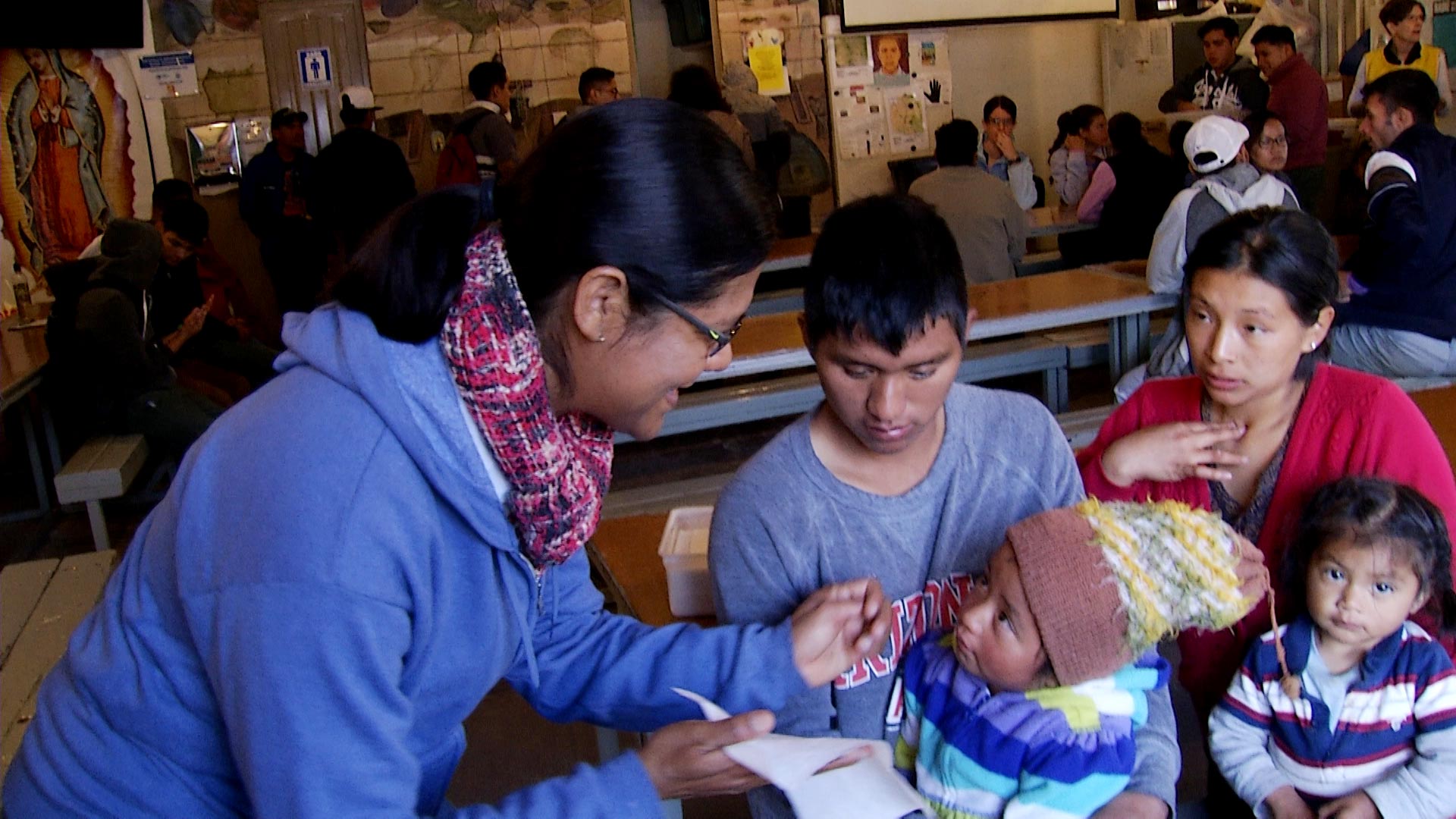 A toddler receives care at a dining hall run by Kino Border Initiative in Nogales, Sonora on November 20, 2018. Kino Border Initiative serves free meals to migrants, asylum seekers and deportees.
AZPM Staff
Mexican media is reporting that two new caravans of migrants from Central America are forming with hopes of making it to the U.S. border within the next month.
Edgar Corzo, is the director of Mexico's National Human Rights Commission migrant rights division, he says aid workers on the ground worry that many of the children are sick, and that the long journey, along with exhaustion and poor nutrition could turn a simple cold into life threatening condition.
Most refugee centers in Mexico close to the U.S. border are full. Humanitarian groups worry that families with small children will have to survive on the streets for months before even getting a chance to apply for asylum.
The Kino Border Initiative in Nogales on the Mexican side is almost filled to capacity, says Jesuit Father Sean Carroll, the shelter's director.
"Certainly more people than I have ever seen this time of the year – and it can change overnight."
Carrol says his staff talks with other shelters along the border almost daily. They found other shelters are at similar capacity.
What makes things particularly challenging says father Sean, is that when groups of migrants huddle together on the street to stay warm and for protection – they are more likely to spread illness.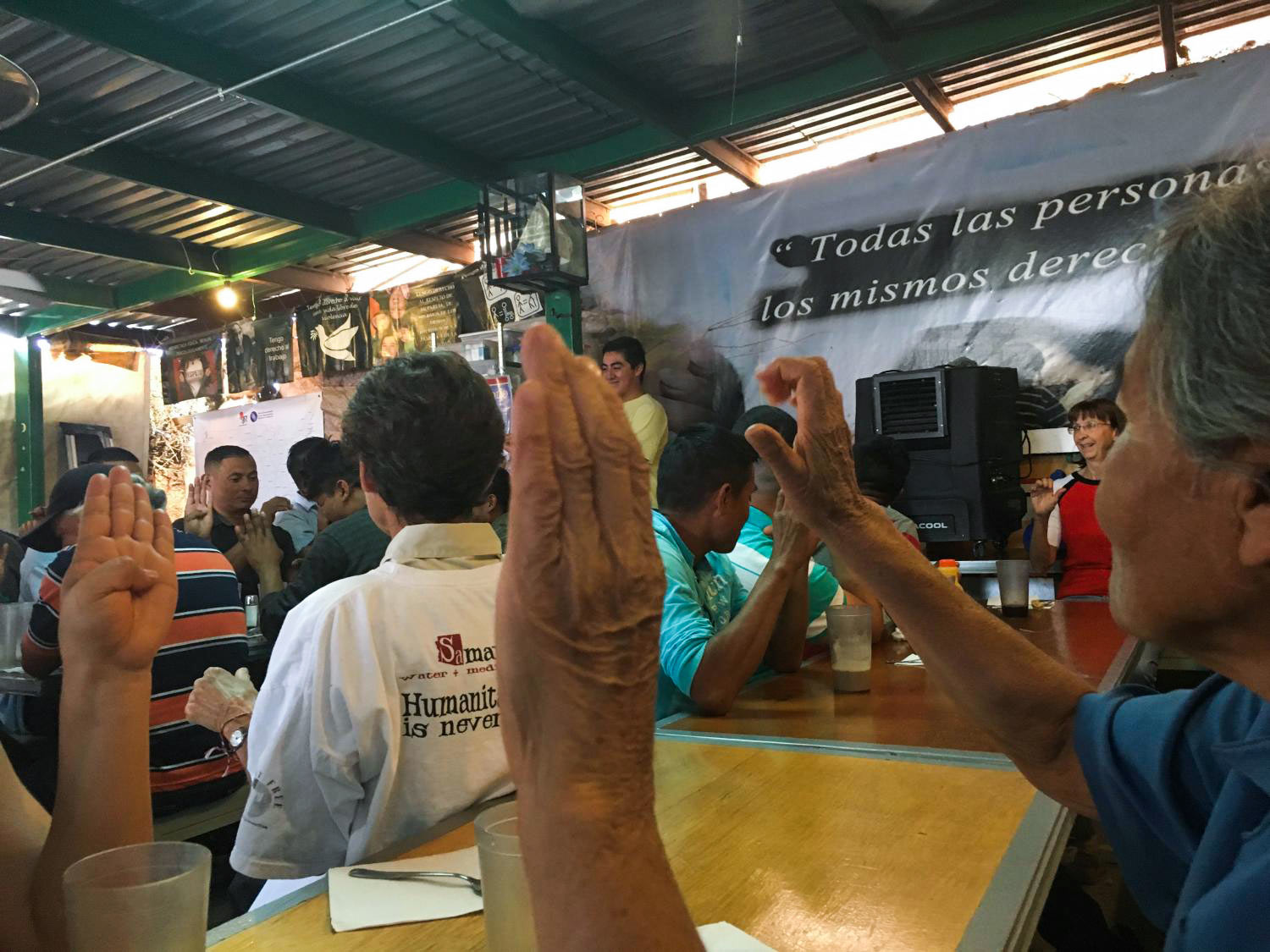 VIEW LARGER Immigrants participate in a prayer exercise at the Kino Border Initiative in Nogales, Sonora.

Michel Marizco/Fronteras Desk
"They are out in the elements. We try to provide clothing," said Father Carroll. "But often they come in transit and don't have adequate clothing," he said.
Volunteers from both sides of the border are gathering warm cloths and blankets. The shelter workers say items are going out to stranded families as fast as they are collected. Father Sean says he fears, that if a family has come to ask for asylum — their wait could be almost as dangerous as the journey.