A drawing used by medical staff processing migrants at Tucson's Benedictine Monastery. Some asylum seekers from Guatemala don't understand Spanish or English.
Nancy Montoya/AZPM
Spanish is the official language of Guatemala, so it's easy for Spanish-speaking volunteers processing migrant asylum seekers coming to Tucson's Benedictine Monastery from that Central American country.
But for a small percentage of Guatemalan people — Spanish may be as foreign to them as English. They speak and understand their own indigenous languages.
Ali Hofer from Catholic Community Services says there are 24 different indigenous languages spoken by Guatemala migrants. Volunteer doctors and nurses were stymied. All the latest medical technology could not overcome the language barrier.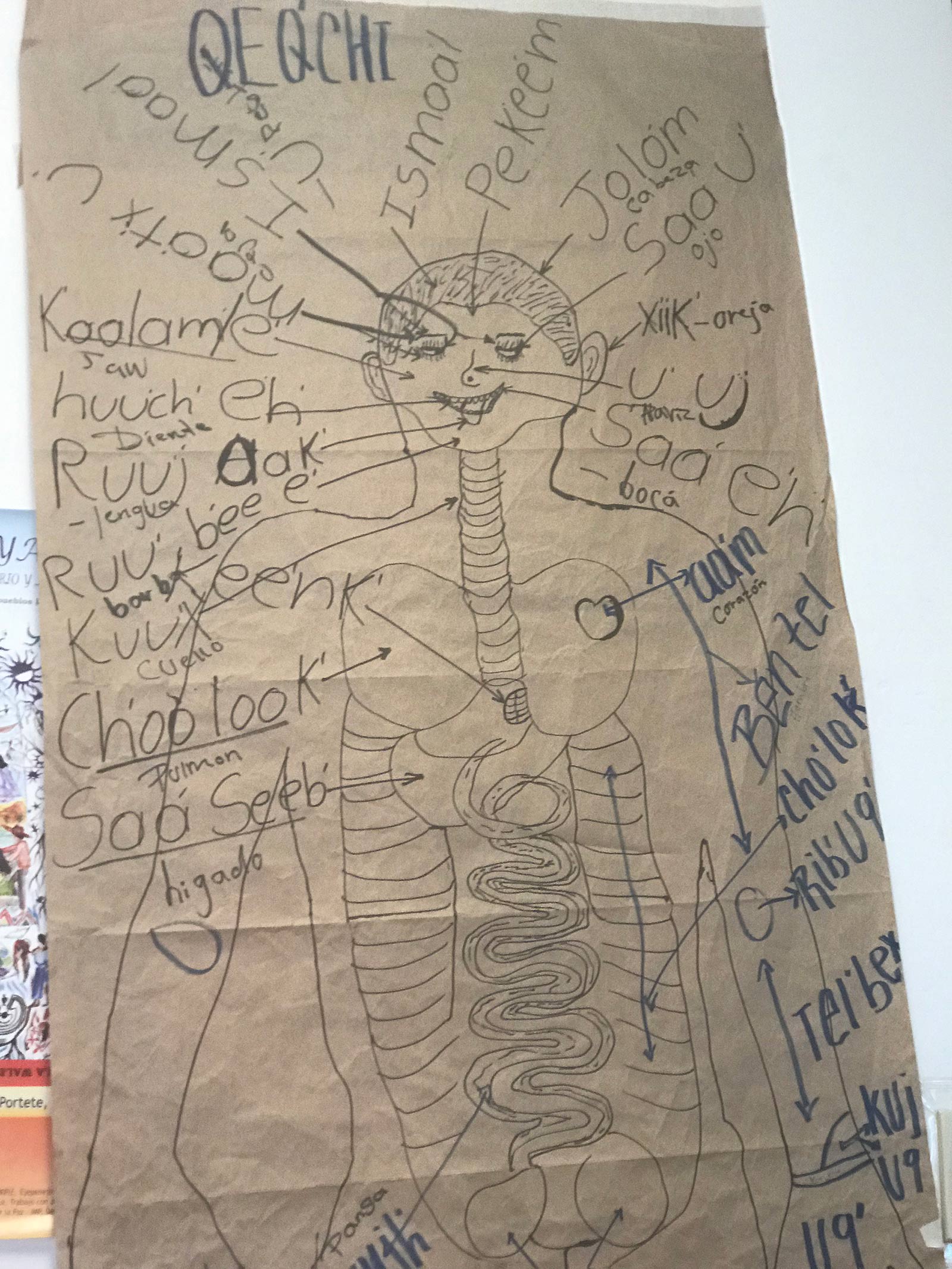 VIEW LARGER Guatemalan migrants who speak an indigenous language in stead of Spanish help create and name body parts in their language. (March 11, 2019)

Nancy Montoya/AZPM
So one doctor drew a 6-foot-high picture of a man and woman, then got people to point to parts of the body. They would say it and then write the names on the picture.
"Those were translated by guests that we had here who speak those languages," says Hofer. "It is for the benefit of future families that come through and it's a way for our medical team to work with the ones that don't speak Spanish."
It started with one life-size drawing. At last count, there are now eight huge anatomic drawings covering an entire 15-foot wall. It is a low-tech solution that works.