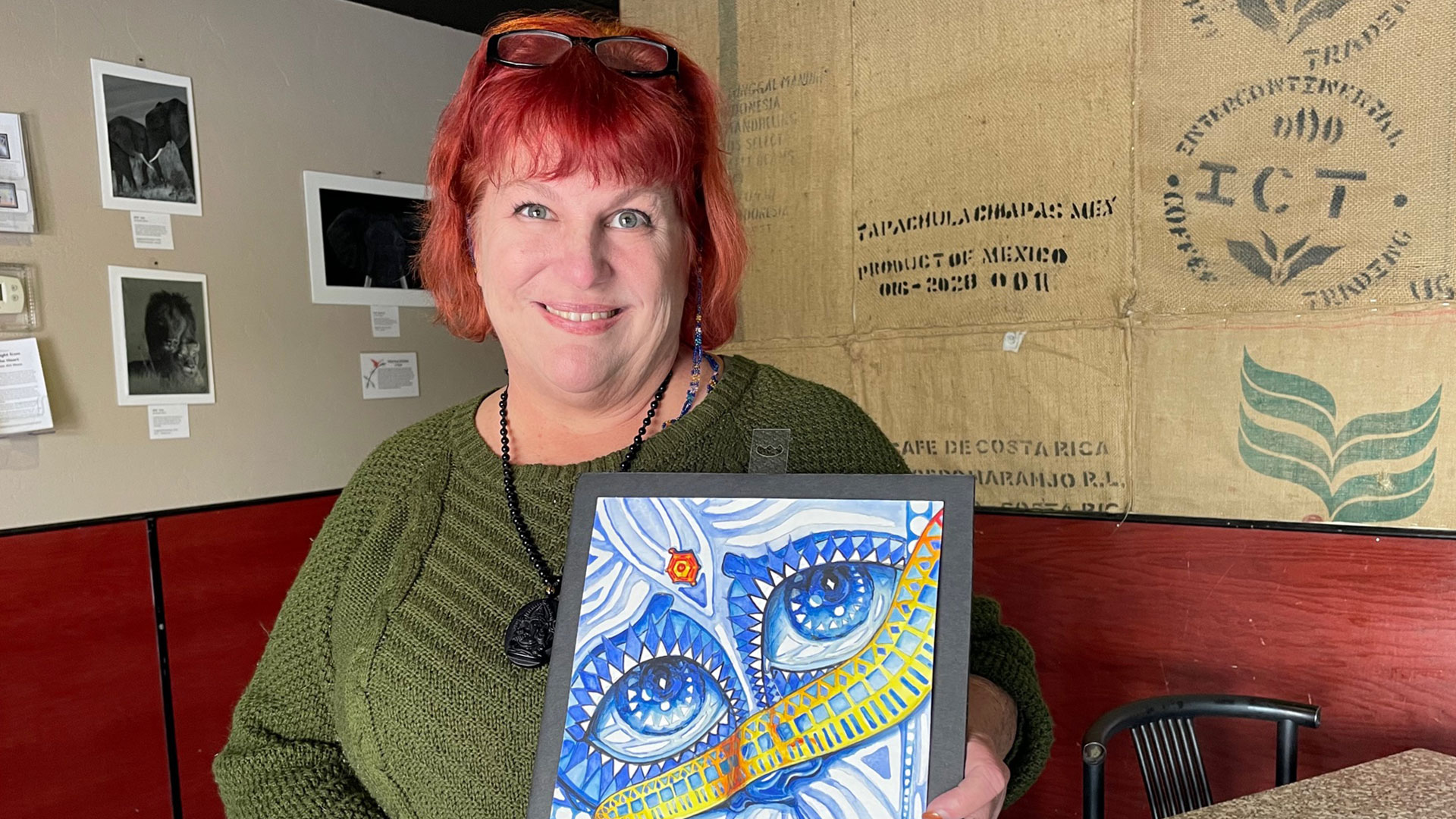 Maryanne Chisholm's "After the War" is a watercolor and gouache with ink.
Tony Paniagua/AZPM
The Perryville Women's Prison in Goodyear, Arizona has had tens of thousands of inmates over the years and Tucson resident Maryanne Chisholm was one of them.
She served time behind bars from 2005 to 2018 for white-collar crimes.
"I have obsessive compulsive disorder so it was excruciating not having something to do each day so I gave myself something to do each day," she says.
Chisholm found solace when she started working on portraits and paintings.
"I always tinkered with art, but I never knew that I could just do it," she says.
She perfected her skills so much that she is now a professional artist, selling hundreds of her traditional and digital creations.

This is part of the painting "We Fade to Gray" by Maryanne Chisholm.
Tony Paniagua/AZPM
And Chisholm is also trying to help others by participating in the Prison Ministry Program which is sponsored by the Episcopal Diocese of Arizona.
Reverend Kim Crecca is the leader of the program and has been assisting inmates for years.
"We're specifically told in Matthew to visit those in prison. Well, this is one way that I fulfill that mandate from God, to actually be the servant that I'm called to be," she says.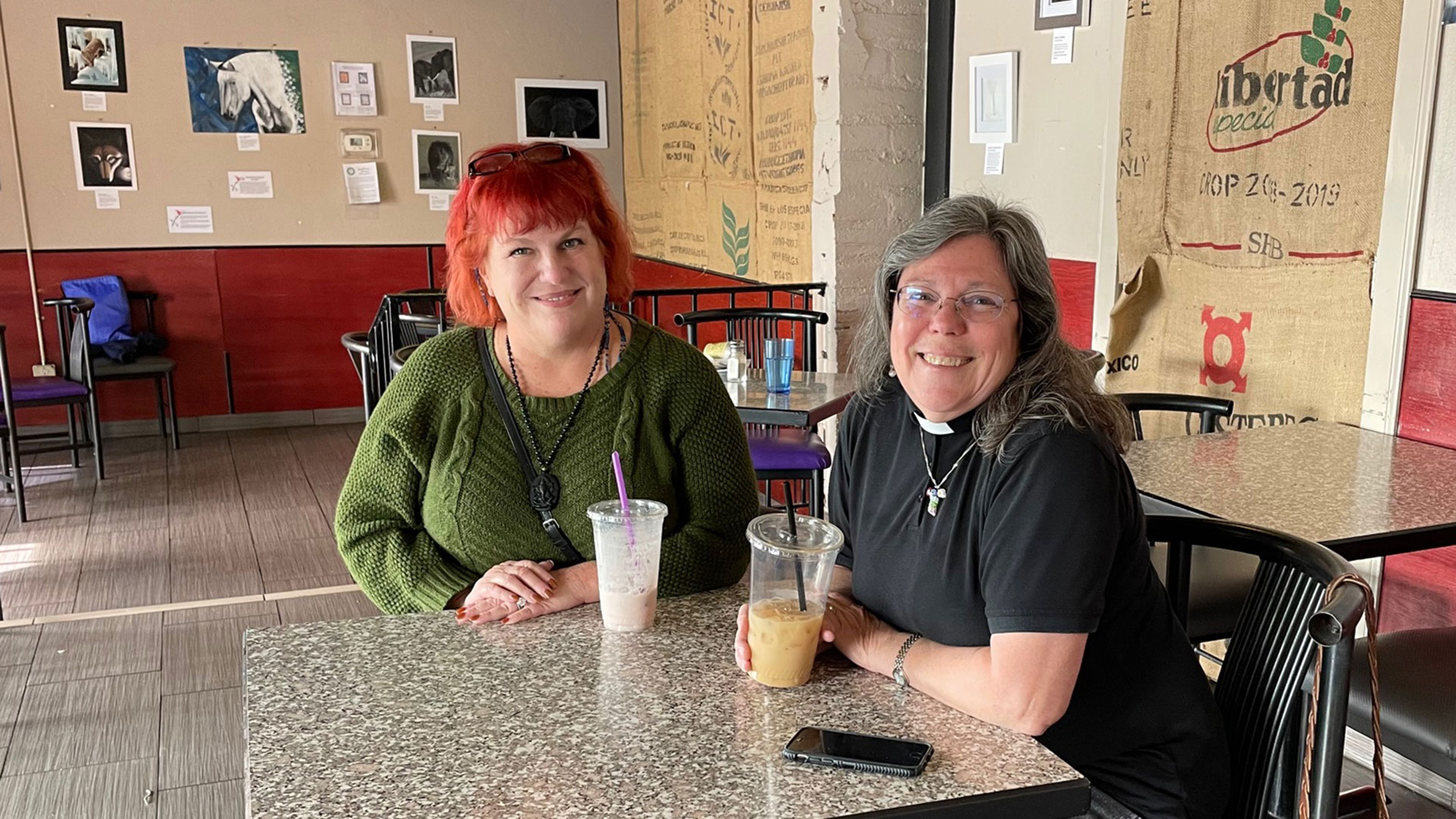 Tucson professional artist Maryanne Chisholm and Reverend Kim Crecca hope to help and inspire other women who are serving time behind bars.
Tony Paniagua/AZPM
Rev. Crecca organizes Prison Art Shows for the public such as "Straight from the Heart" in Tucson which displays various techniques and styles from nearly 20 artists.

The works are made by former inmates like Maryanne Chisholm- or current inmates- who donate their artwork to the show, since they are not allowed to profit from their creations.
"People are surprised when they see this and realize it's art from inmates because they're expecting you know, these horrible pieces of blood and terror and all kinds of stuff, and it's not," Crecca says.
"These are scenes full of bright colors, full of happiness because that's what the artists want to feel."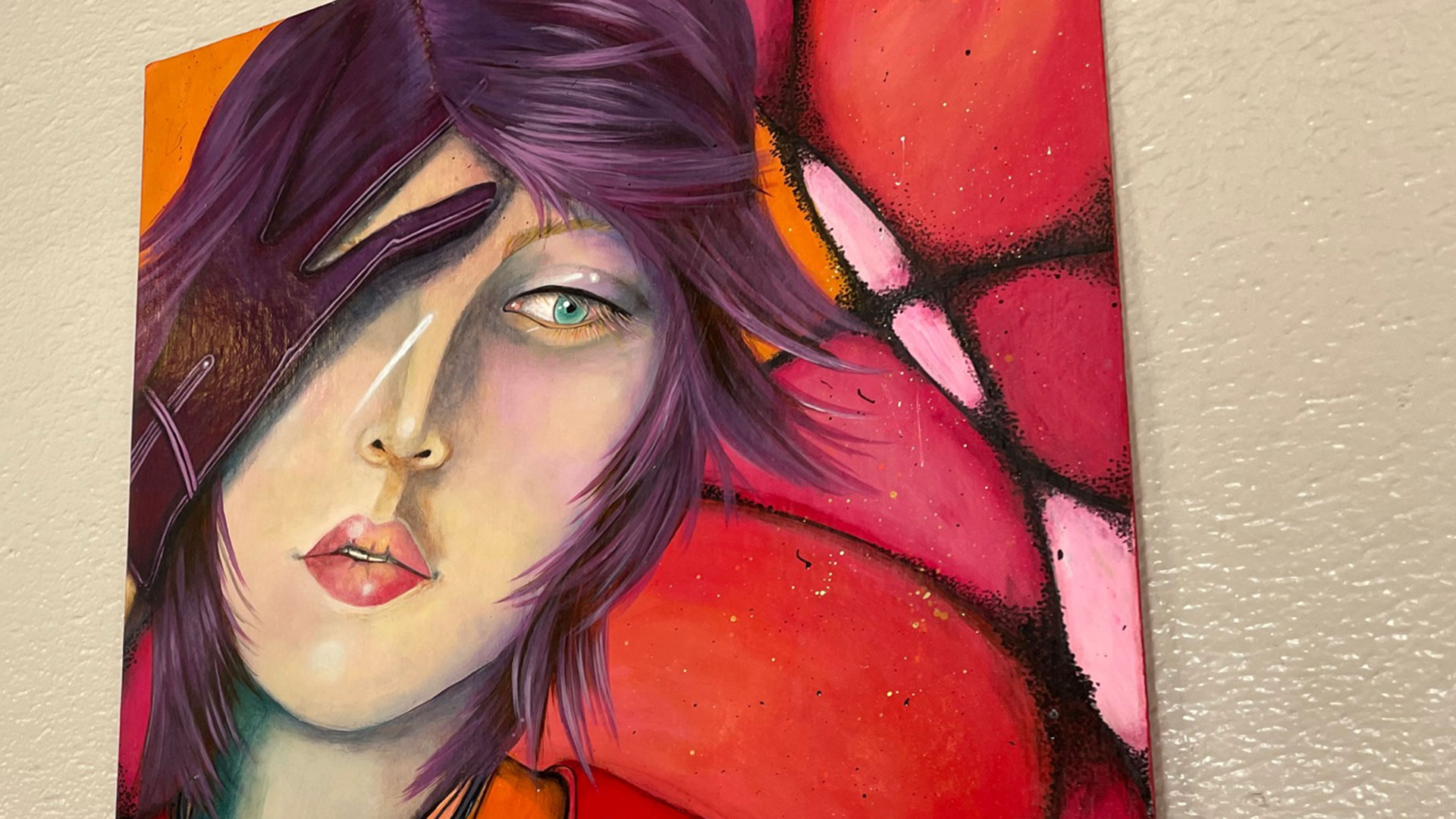 This is part of the painting "Provoking Mephistopheles" by Debra Mounla.

Tony Paniagua/AZPM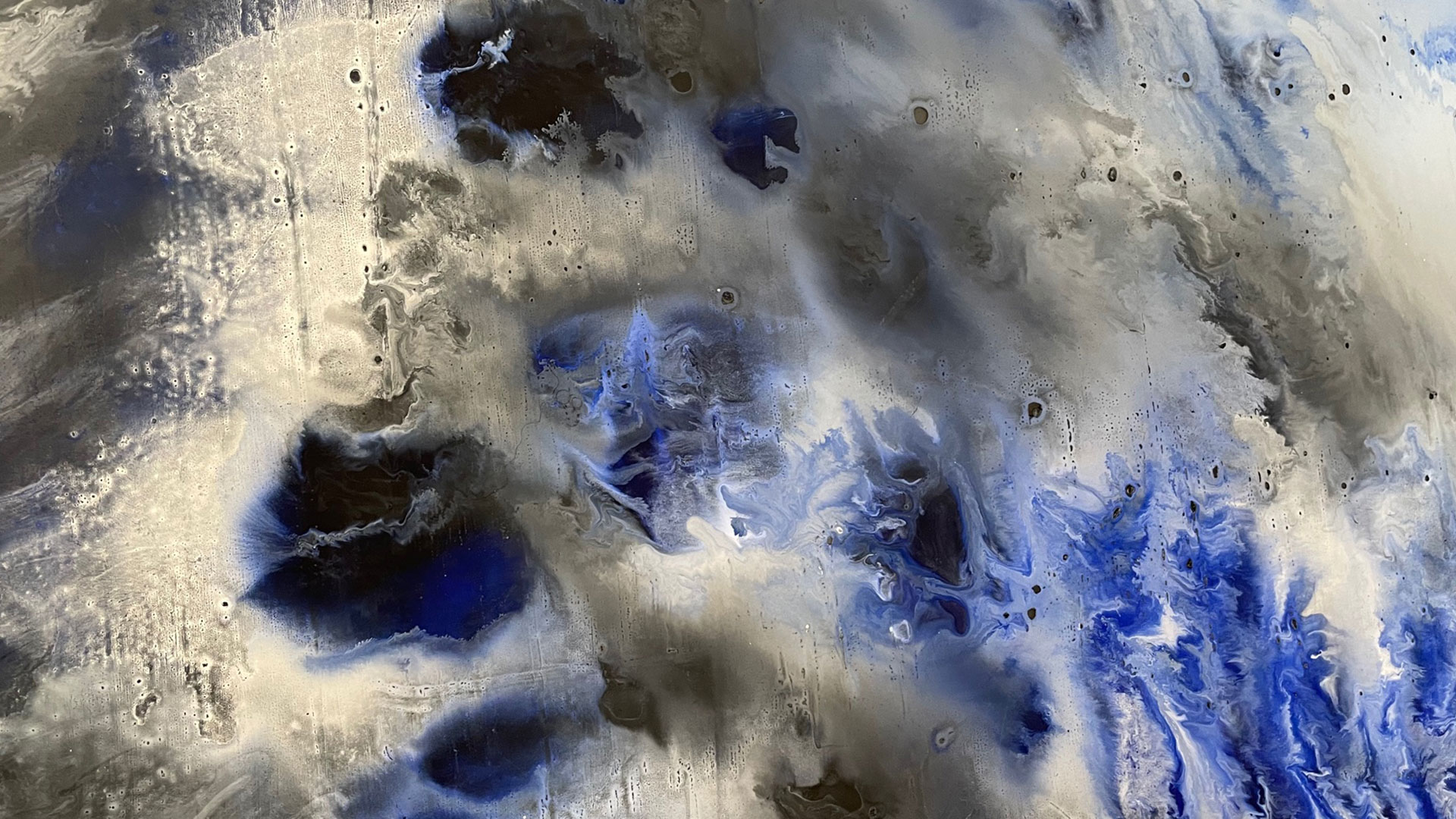 This is part of the painting "Smoke & Mirrors" by Summer Sizelove.
Tony Paniagua/AZPM
When possible, donations from the exhibitions are distributed to the artists since they don't have an arts program behind bars, and they have limited access to equipment and supplies.
Rev. Crecca and artist Maryanne Chisholm work to raise awareness about the prison system and the people who are incarcerated.
"You can't keep an artist down. They need to express themselves, and actually art is a form of therapy as well. So it helps them express what's inside them and it's cathartic," Crecca adds.
The current exhibition is being held until the end of January at Coffee X Change on Camino Principal on Tucson's east side.
In February, there will be also be a show at Christ the King Episcopal Church on west Ina Road in Tucson, followed by another exhibition at Sun City, Arizona in March.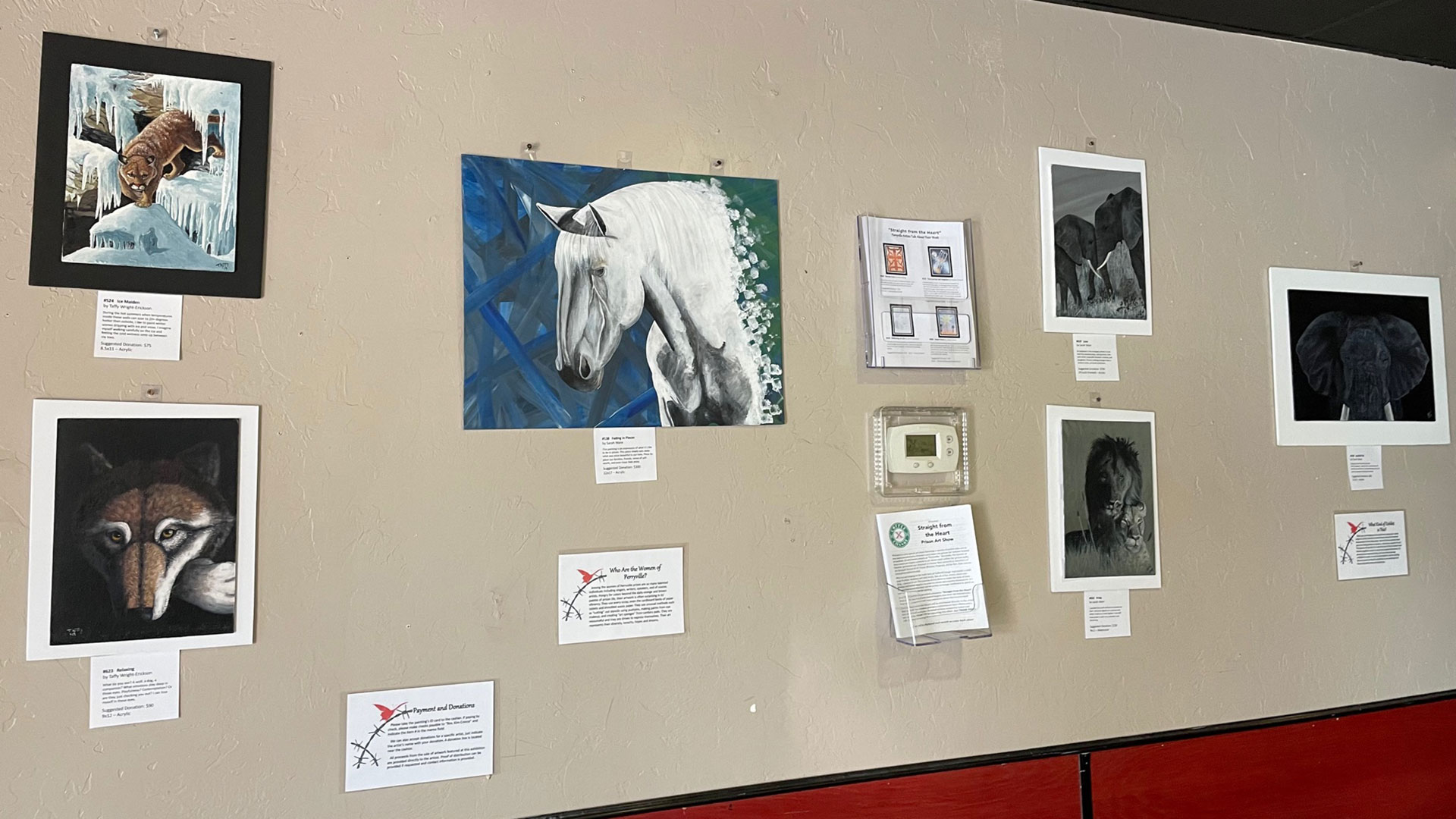 Close to 20 artists contributed to the "Straight from the Heart" Prison Art Show at Coffee X Change in Tucson.
Tony Paniagua/AZPM
Maryanne Chisholm stands next to her "Lessons for the Advancement of the Soul" which consists of four panels.
Tony Paniagua/AZPM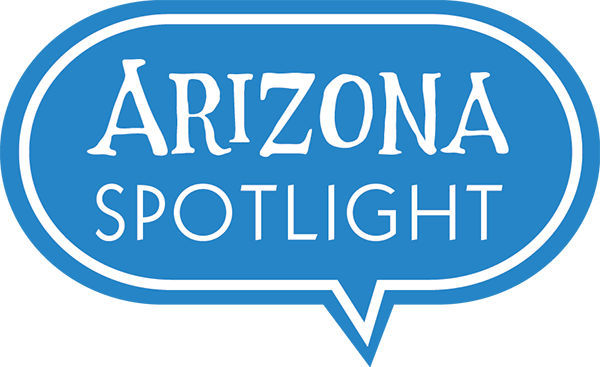 Arizona Spotlight airs every Thursday at 8:30 am and 6:00 pm and every Saturday at 3:00 pm on NPR 89.1 FM / 1550 AM. You can subscribe to our podcast on
iTunes
. See
more from Arizona Spotlight
.