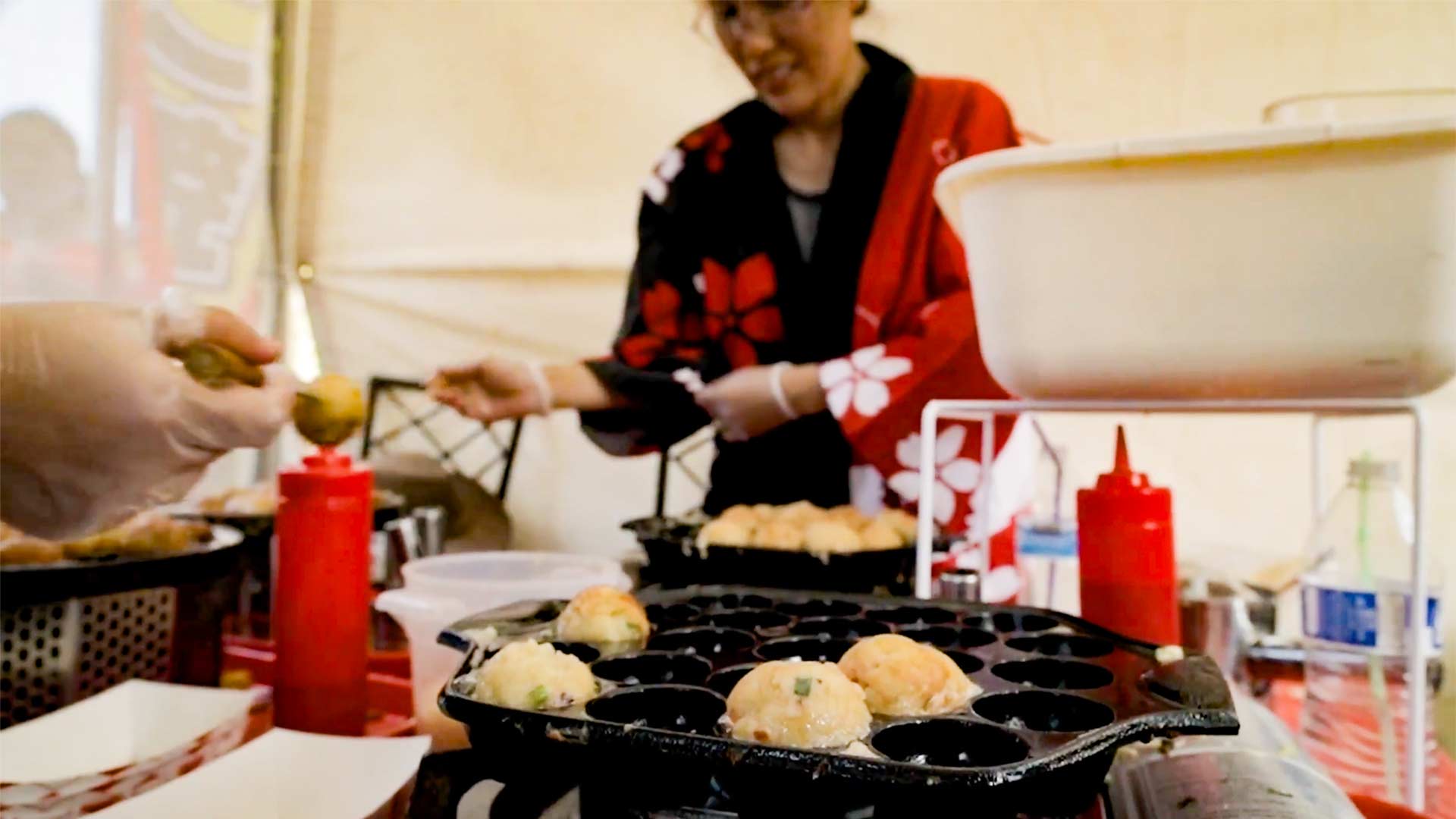 Preparing food at the 2017 Tucson Meet Yourself.
AZPM
Tucson Meet Yourself is coming back in person this weekend. Organizers are scaling back the festival and introducing a new dance event this year.
Tucson Meet Yourself Communications Manager Kimi Eisele said that because of COVID, organizers reduced the number of artists and vendors this year and designed the festival with social distancing in mind.
"We really invite the public to step into that space of respect. Whether that means keeping a safe social distance, wearing a mask to protect your neighbor, making sure that you're vaccinated," Eisele said.
Attendees can get a vaccination or even a booster shot at the event, if they're qualified, she said.

Eisele said the Fox Theater will host a new Ethnic and Traditional Dance Festival, and anyone interested can find those tickets online.
And, she added that an old favorite will be returning.
"We're bringing back the Corrido contest by popular demand," she said.
She also said those who are concerned about the crowd but still want to enjoy the food can order takeout, and the festival space will include special parking for those picking it up.