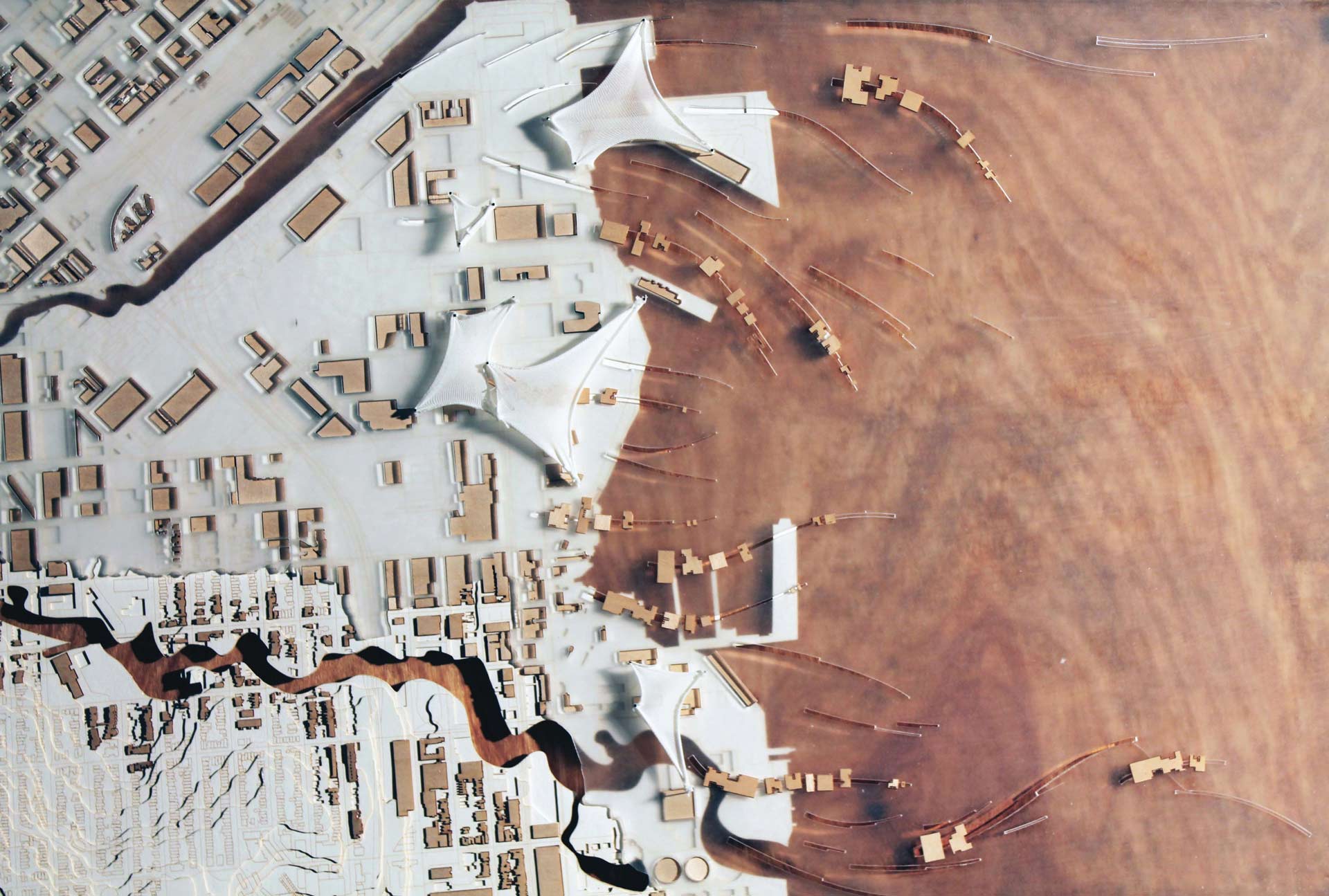 VIEW LARGER Courtesy image adapted from part of an award-winning CAPLA project by UA graduate Kate Stuteville modeling sea-level rise.
Three recent University of Arizona graduates are receiving honors for imagining a world impacted by climate change.
Kate Stuteville and two other former students at the UA College of Architecture, Planning and Landscape Architecture were awarded for envisioning the effects of rising sea levels in an industrial part of San Francisco.
"When I started doing all the research on the site, thinking about the climate, the history, it was impossible to ignore the effects of climate change on this area," said Stuteville. "Because it's already happening, these landscapes are already manufactured, so they're going to be the first to go."
Stuteville's project included structures that could harvest energy from the meeting of salt water and fresh water.
The three grads shared the prestigious Studio Prize from Architect Magazine. Their projects were further honored with the Sloan Award, which recognizes sustainable water conservation and management.