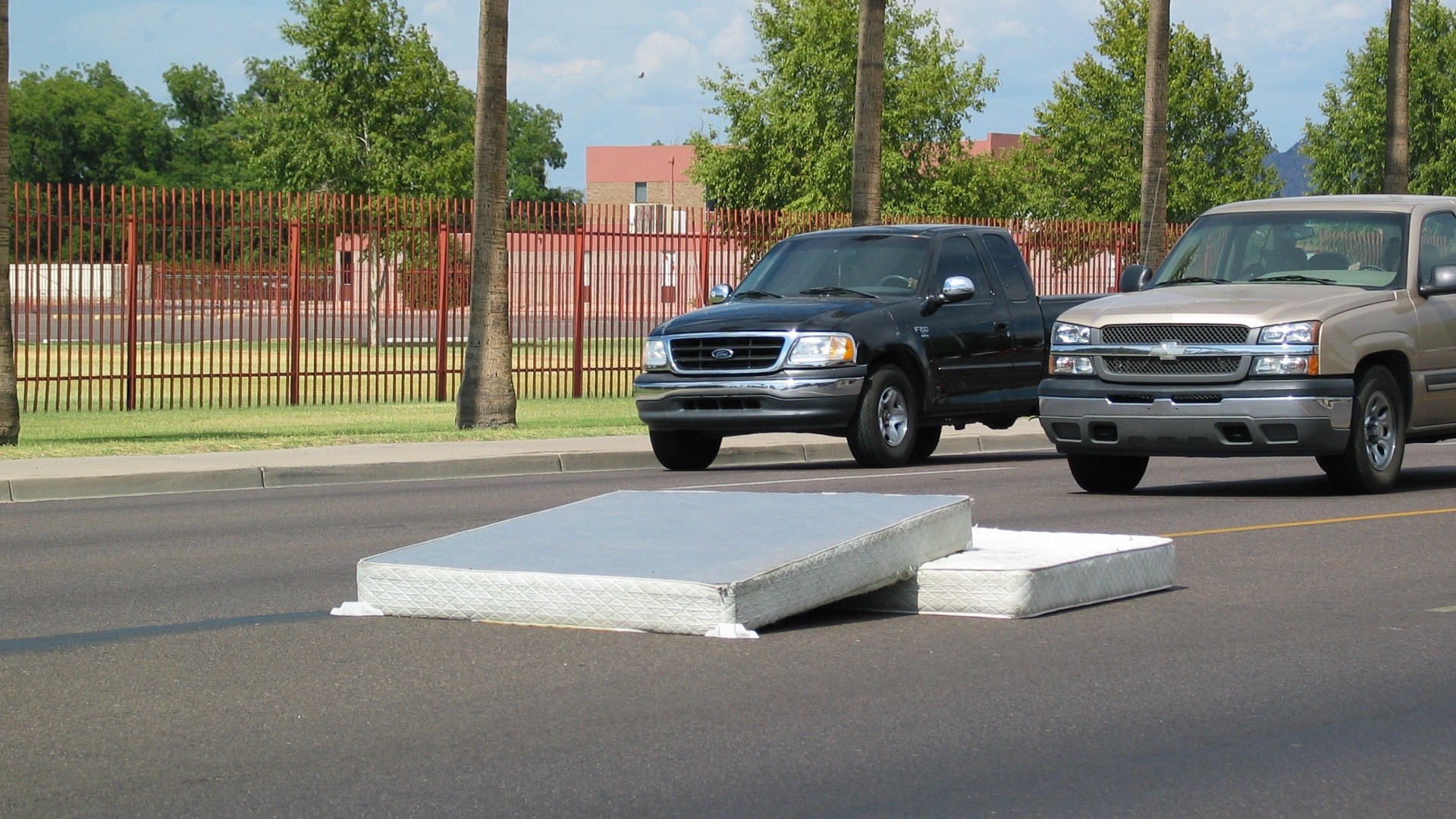 A mattress and box spring on Camelback Road in Phoenix.
Maricopa Association of Governments
Sometimes seeing a piece of furniture on the side of the road makes for a good laugh, but Arizona transportation officials say the problem of roadway debris is deadly serious.
For Paul Reif of Gilbert, removing random junk on the highway is personal.
"To me, it became a journey to try to make it a safe place, and I've been working hard on it," Reif said.
Reif's son, Matthew, was killed on June 6, 2006, by a piece of scrap metal that pierced the windshield of his car. Since then Paul and his wife, Toby, have been working to rid the state's highways of deadly debris, and this year the state transportation department declared the anniversary of their son's death "Secure Your Load" Day.
When you're hauling refuse to the county dump or moving your stuff into a new apartment, tying down your load means you'll arrive with everything intact, and you might save a life in the process.
"Whether you see a hammer on the road or you see a dresser drawer on the road, it doesn't matter, because my son was killed by a piece of metal that was only a foot long and 2 inches wide," Reif said.
ADOT encourages people to call 911 to report debris on the highway, even if they are driving. Reporting a hazard is one of the few cases when it's legal to use your cell phone behind the wheel.