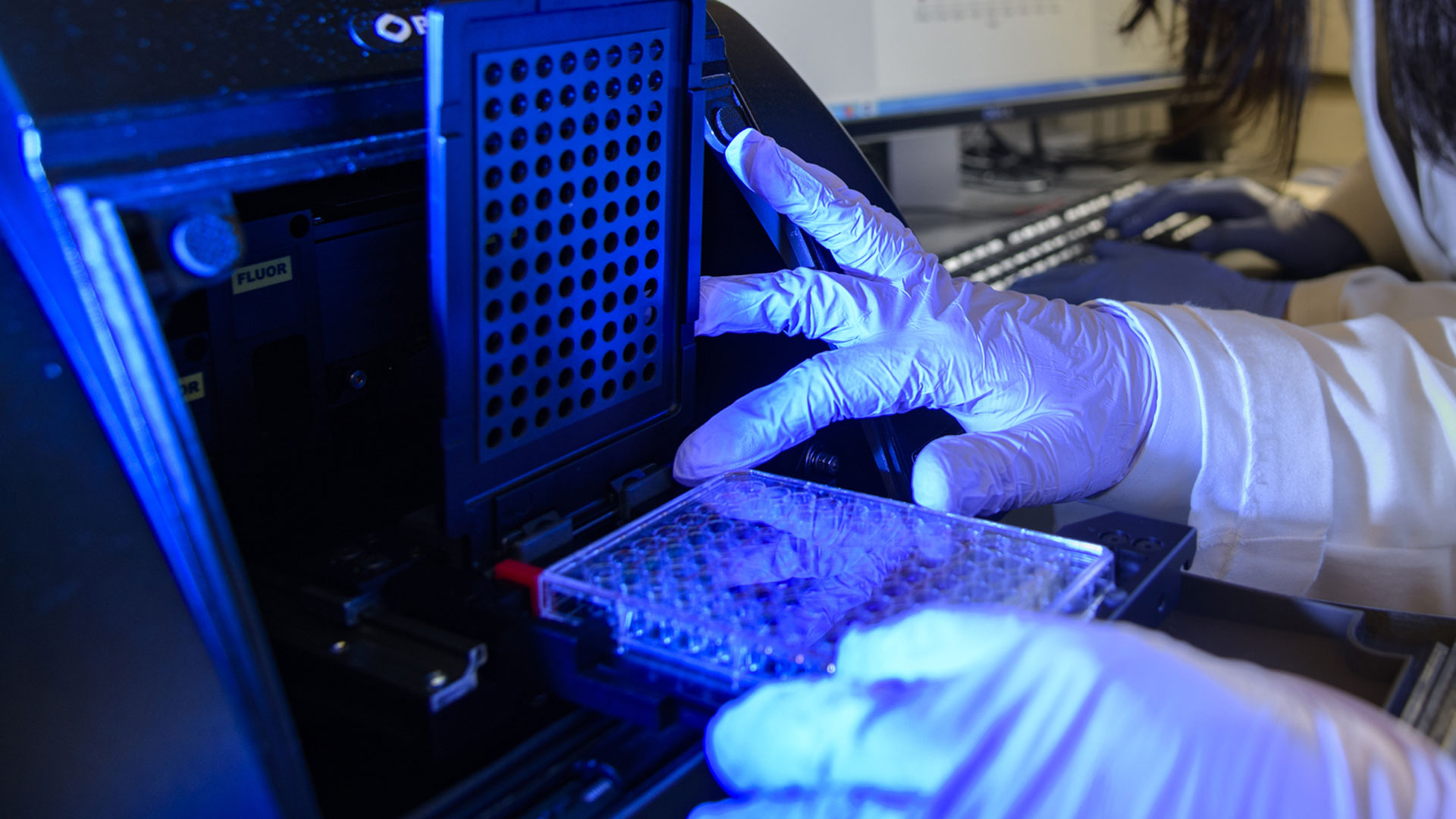 Scientists conduct research in the lab of Louise Hecker, an associate professor of medicine at the University of Arizona.
UAHS Communications
Louise Hecker, an associate professor of medicine at the University of Arizona, is conducting research that could save lives.
Idiopathic pulmonary fibrosis — excessive scar tissue in the lungs from an unknown source — affects mostly men over 60 years old, and there is no cure for the disease.
"One thing that people may not realize about scar tissue, and are surprised about, is that actually 45 percent of deaths each year in this country are scar-tissue related," Hecker said.
"And the reason that it's not a commonly known statistic is because people ultimately die of organ failure, but organ failure in many of these cases, like heart failure and liver cirrhosis, is caused by progressive fibrosis."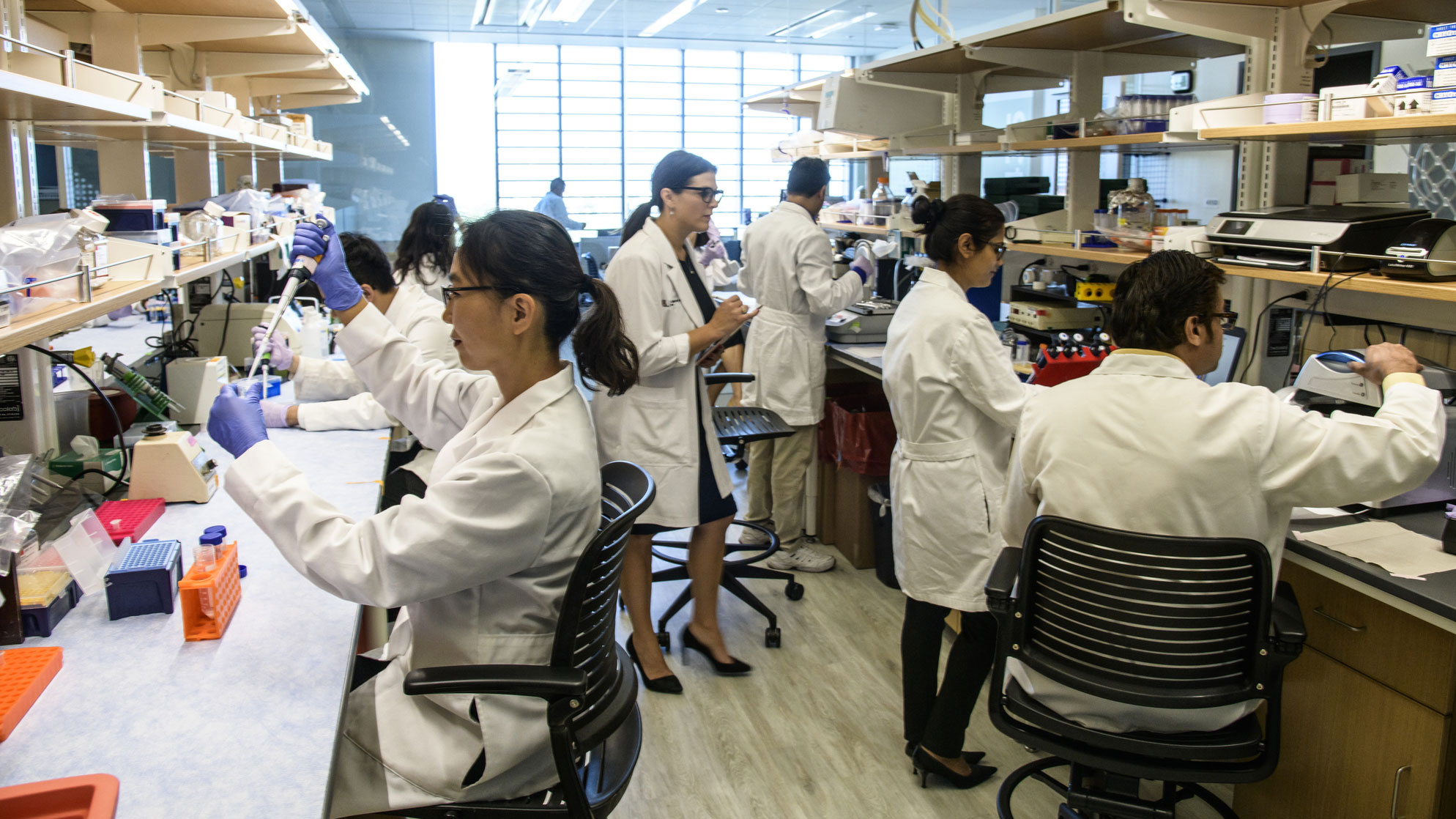 Louise Hecker, standing in middle, received a $4.4 million grant to study drugs that could halt or reduce excessive scar tissue.

UAHS Communications
Hecker and a team of other scientists are using the $4.4 million grant from the Department of Defense to test drugs that might eventually be able to stop or even reverse the excessive scar-tissue growth.
"So what we are able to do with this DOD grant is to take these drug candidates that we've identified and develop them all the way through large-animal toxicology, which are FDA requirements, to get these treatments to patients," she said.
The research could take several years before humans might be able to benefit from the drugs, but Hecker said the implications are pivotal.
"If we can find ways to stop and reverse progressive scar tissue in these internal organs then we'll be finding a way to live longer, healthier."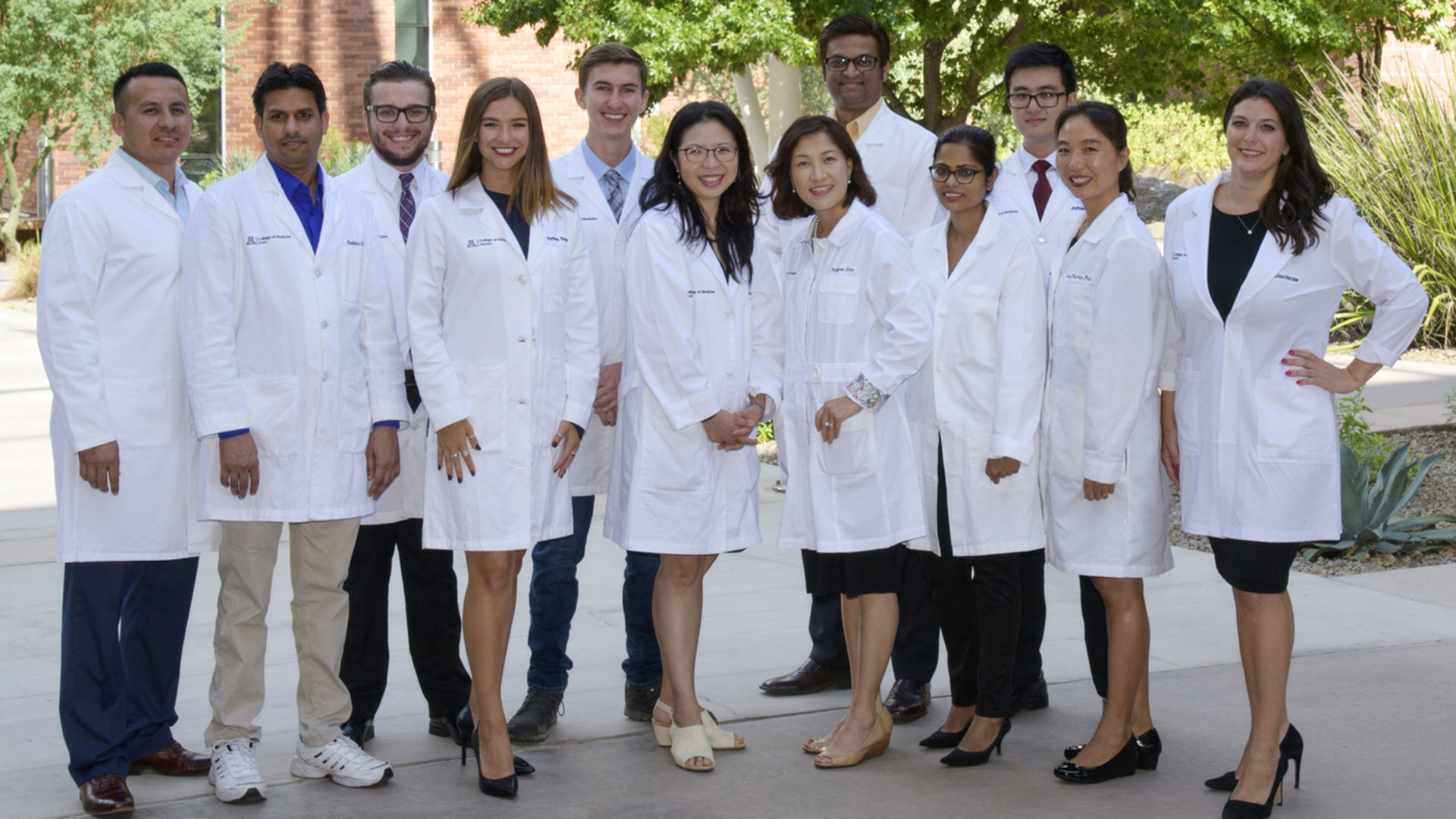 Louise Hecker, right, and other scientists are conducting research to battle excessive scar tissue in lungs, known as idiopathic pulmonary fibrosis.

UAHS Communications