The Eloy Detention Center in Pinal County.
AZPM
Immigration and Customs Enforcement (ICE) reports that arrests and detentions of immigrants are up more than 40 percent over this time last year. In California, immigration detention centers have run out of space. California detainees are heading to Arizona, and that means big bucks for one controversial private prison.
The Trump administration wants more immigrants held in these private prisons. In his 2018 budget, President Donald Trump asked for $1.2 billion to add up to 15,000 more private prison beds.
Attorney General Jeff Sessions has ordered his U.S. attorneys to prosecute and imprison immigrants regardless of the circumstances. Under the Obama administration, ICE was zeroing in on criminal undocumented individuals who were considered dangerous, those who were members of gangs, or those who had committed felonies.
But under Sessions, all immigrants who do not have proper documents to live in the U.S., even if they have been here peacefully for decades, "are to be prosecuted," Sessions said.
California Bay Area immigration attorney Otis Landerholm says because of that nearly 40 percent increase in arrests and detentions most of the California facilities that hold immigrant detainees are full.
"And so what's the Department of Homeland Security do? They ship my clients out to places in the middle of nowhere, and they are building larger and larger facilities in the middle of the desert," said Landerholm.
From a human rights perspective, he says, many of his clients are winding up at a place that is unacceptable.

"Really, in my opinion, one of the nastiest detention faculties in the country is the Eloy Detention Center", he said.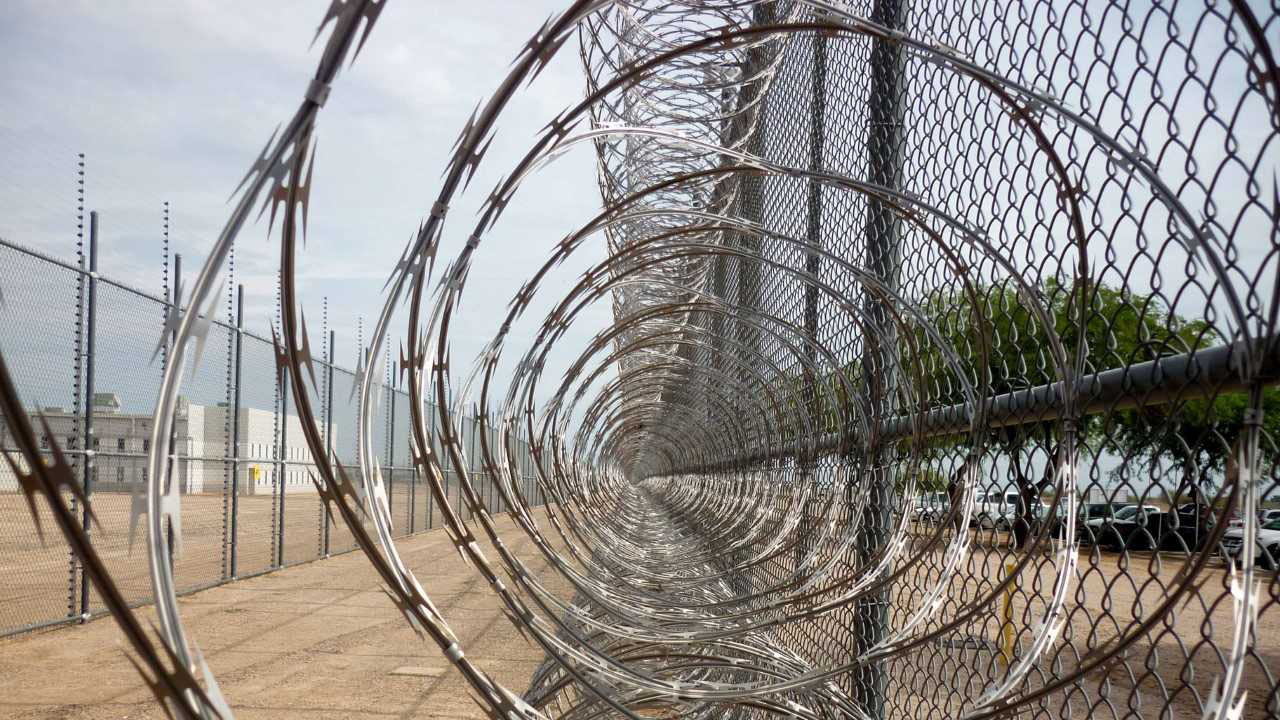 Coiled barbed wire and two layers of chain link surround the detention center. Though it's not supposed to be a prison, Eloy looks like a prison and acts like a prison. Photo by Jay Rochlin.

Jay Rochlin
The Eloy Detention Center is located about an hour northwest of Tucson. It is privately owned by CoreCivic, previously known as Corrections Corporation of America.
Federal election records show CoreCivic gave half a million dollars to Trump's inaugural fund. Public records show that since the election of Donald Trump, CoreCivic's stock price has increased by more than 81 percent.