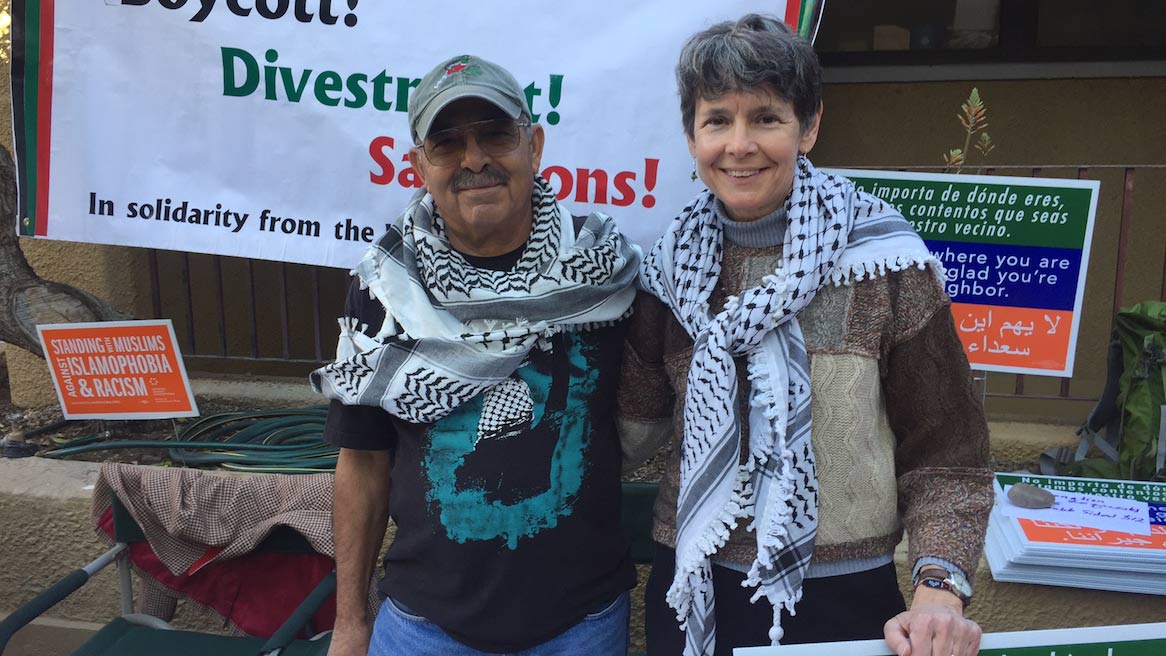 Mohyeddin Abdulaziz and Sarah Roberts of the Arizona Palestine Solidarity Alliance at the nonprofit volunteer fair in Tucson Feb. 20, 2017.
Vanessa Barchfield, AZPM
Tucsonans who want to get more involved had a chance Monday at the Community Volunteer Fair, hosted at the Historic Y.
Among the 63 groups represented was the Arizona Palestine Solidarity Alliance, which shared a table with the Jewish Voice for Peace.
"We're working on an anti-Islamaphobia campaign and also an anti-semitism campaign, because it seems now more than ever those two are linked," said Ariel Tinney of the Jewish Voice for Peace.
Several people said their desire to get more involved was a direct reaction to Donald Trump's presidency. Many had already taken part in marches and protests, and at this fair, it was clear that, for them, lending a hand is another form of activism.
Also handing out fliers and collecting e-mail addresses were Youth on their Own, a group that supports homeless teens, and the Raging Grannies, a group of social activist women.
"We're here recruiting," one Raging Grannies member said.
Sifu Natalie Kravetz came to the fair for a simple reason.
"Wanting to know a little bit more about opportunities to help what's going on right now," she said, and then clarified that by right now what she meant was in the political realm.