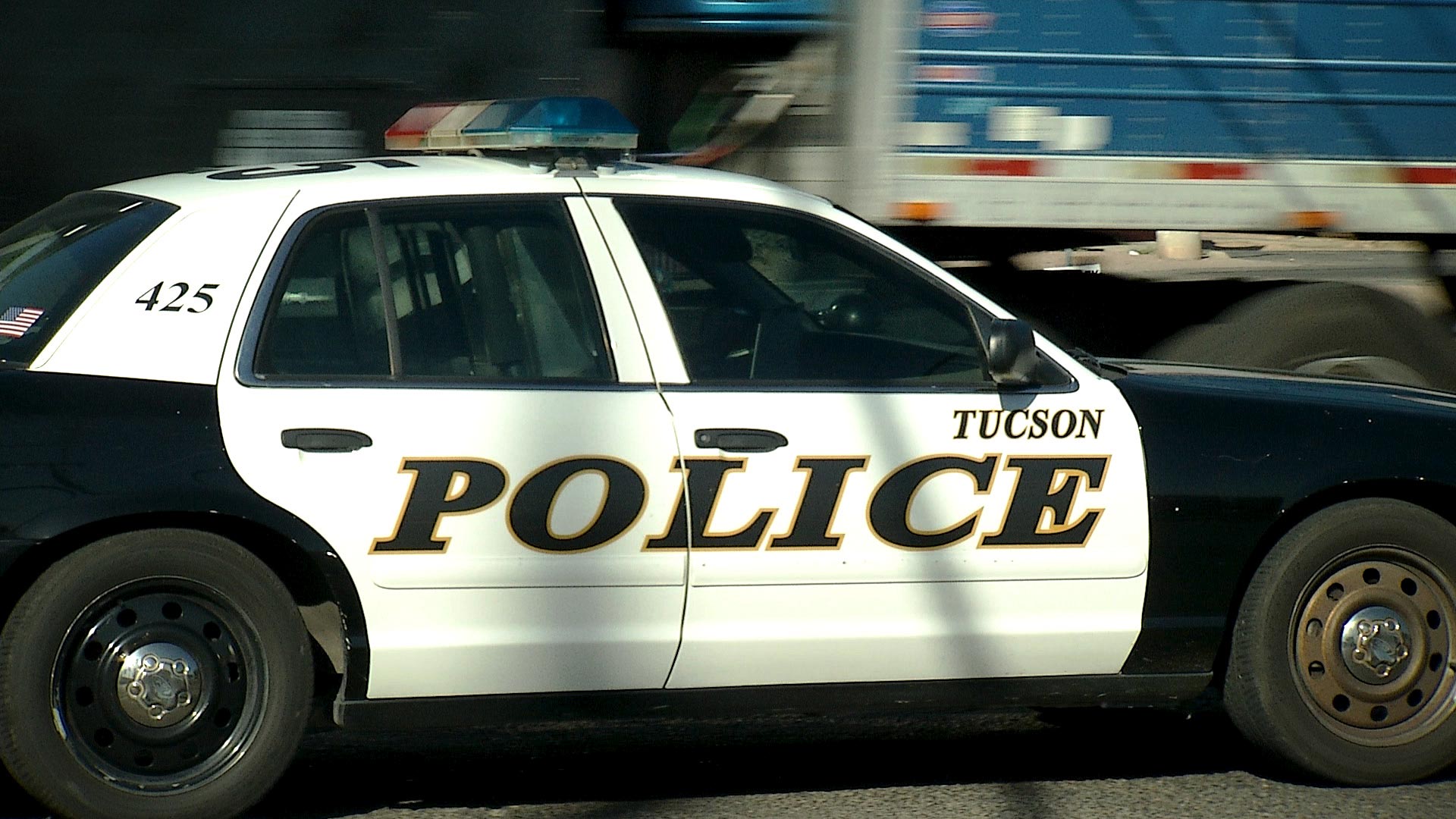 A Tucson Police car on patrol.
AZPM Staff
Joseph Zimmerman called 911 and said he had a gun. He wanted police to shoot him.
They did.
Zimmerman, a 34-year-old from Tucson, died in May 2017 after he pointed what appeared to be a gun at officers. They later found out it was a BB gun.
In clear distress, Zimmerman told the 911 operator on the day of his death that he didn't want to live anymore because he had "lost too much in this life." Diagnosed with bipolar disorder, he had recently lost his father and a close friend, according to his mother Angelina Zimmerman.
"He was trying to find somebody to talk to. But instead, he was shot," she said.
Zimmerman's mother filed a wrongful death lawsuit against the Tucson Police Department, but later dropped the case out of financial concerns. The Pima County Attorney's Office found the officers acted in self-defense.
Even in a city with a self-styled "progressive police department," officers are still routinely dispatched to respond to issues that arise from mental health emergencies, drug addiction and homelessness. Groups advocating for defunding TPD argue the department's reforms are, at best, damage reduction.
An online petition to defund and disband the TPD recently garnered over 10,000 signatures. Advocates made their case to the mayor and City Council at a public hearing Tuesday.
"These are people who are told go out and maintain order, and often times the resources they have are not going to be geared towards a societal or mental health issue," said Roberto Villaseñor, former TPD chief and member of President Obama's Task Force on 21st Century Policing, in an interview.
Villaseñor said he doesn't support disbanding the police department, but shifting funding could help address problems that are currently left to the police. "When you have a mental health crisis at 3 in the morning, there's really not that many mental health professionals that will respond," he said.
But calls to disband the police go farther. The death of George Floyd at the hands of Minneapolis police on May 25 has increased national awareness of the systemic racism within law enforcement, spurring policy changes across the country and proposals for police reform on both sides of the aisle in Congress.
Police Chief Chris Magnus has defended TPD's culture and reforms made over his tenure. It's now one of two departments in the country's 100 largest cities to fully adopt "8 Can't Wait" — a set of policies aimed at reducing police violence, including a duty to intervene if officers use excessive force and requiring a verbal warning before shooting.
But policing data reveal black people in Tucson are still disproportionately arrested and shot by police.
Despite making up an estimated 5% of Tucson's population, black people were nearly 13% of those arrested by TPD between 2015 and 2019. These figures reflect the over 300,000 arrest charges made by TPD in the same five-year period. If someone was arrested and charged with three different crimes, that may count as three separate arrests.
In the same timeframe, nearly 12% of those shot by police were black, according to TPD data on 34 officer-involved shootings.
Public oversight is essential to building trust and legitimacy in the community, said former police Chief Villaseñor.
The TPD Force Review Board determines whether officers' use of force violates policy or requires disciplinary action. TPD established the board in 2017 in part to increase public oversight of the department. The board debates police behavior, not the presence of police to begin with. Six community members have voting power to recommend changes.
FRB member Traci Hockett said growing up black on the south side of Tucson she witnessed a lot of police abuse. She has used her position on the board to tell officers if someone runs from the police, it doesn't mean they're guilty. "We call it 'the talk.' If your parents don't teach you not to run from the police, then you're going to run."
A review of public FRB reports reveals the board finds use of force justified more often than not. They have to consider what an officer knew in the moment when faced with a split-second decision.
One officer's actions during a 2017 immigration protest were found unjustified: Officer Ryan Green shoved an 86-year-old woman to the ground and pepper sprayed other protesters.
In another case, officer Joseph Rivera was put on imposed leave after using an unmarked van as a roadblock, causing a suspect fleeing on a motorcycle to crash and suffer critical injuries.
FRB chairman and head of advanced training Lt. Corey Doggett said whether use of force is justified is just one component of what the board does. "If we agree it's justified, we can still make a recommendation that says although appropriate, in this particular case, I believe the officer should have had better equipment or been trained to use de-escalation in a different way," he said.
The FRB also found justified the use of force that killed Joseph Zimmerman.
Angelina Zimmerman, his mother, doesn't agree. She says the police didn't do enough to determine if her son had a real gun.
"I wish they would have called me to ask if Joe had a gun or not," she said.