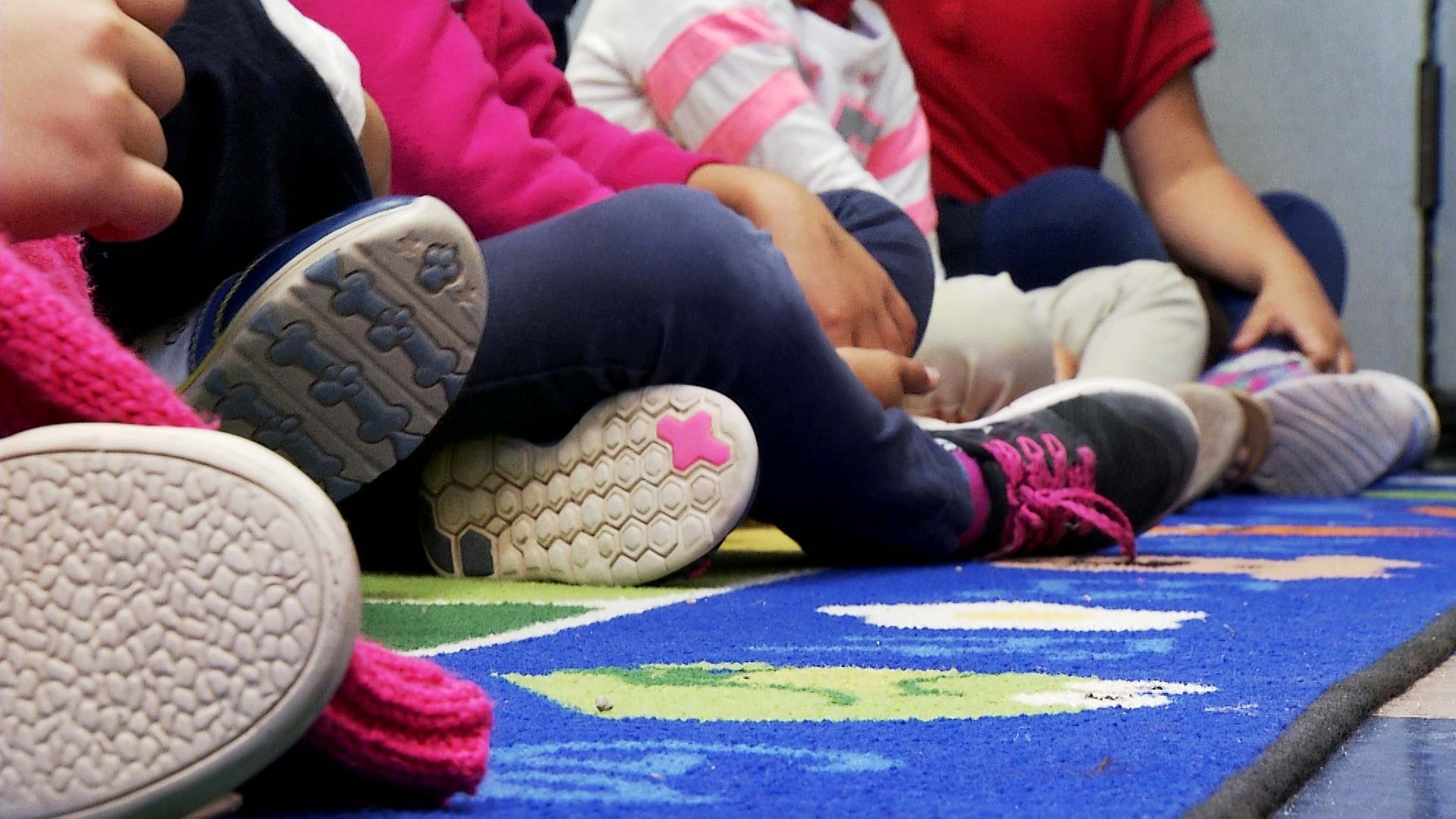 The shoes of children as they sit in a row inside a kindergarten classroom.
AZPM Staff
The last school bells of the academic year have rung and while that used to mean trips to the pool or vacations, classes are still the rule for some students.
This week, The Buzz focuses on education and the summer ahead.
When the final school bell rang a year ago, educators across the state and country worried about an education gap — how much students lost due to the loss of time in the classroom during the COVID-19 pandemic.
This past year, there were fewer disruptions as students went back to the classroom. But there were still concerns about the academic loss.
Ana Gallego, chief schools officer for the Sunnyside Unified School District, said students struggled but also demonstrated resilience in returning to the classroom.
"Once they started getting acclimated to school, we saw they were excited to be in school and we started working to offer opportunities to catch up on deficits or learning gaps," she said.
Gallego said the district will still work to close learning gaps, but said such gaps existed even before the pandemic.
"Even before COVID, we always had students that had certain areas — learning gaps — for different reasons. So, we don't expect to say 'OK, we're caught up,'" she said.
For some students, school is more than just a place to gain knowledge. It is a place where they can get food. The closure of schools for the summer can be tough for low-income families. Many districts, including Tucson Unified School District, try and offset that problem by offering summer breakfast and lunch programs.
Lindsay Aguilar, director of food services for the district, said the program is feeding thousands of students.
Finding child care can also be a challenge for families during the summer and was a particular challenge during the COVID-19 pandemic.
"Arizona's childcare system has struggled since well before the pandemic. It was already pretty unstable," said Maria Polletta, a reporter for the Arizona Center for Investigative Reporting.
A report found child care woes cost the state's economy $1.8 billion a year.
Polletta said that cost comes not just from parents losing out on jobs or promotions but also from the broader impact on the labor market and spending.
"There are quite a few ways that not having child care or not having consistent child care can really affect someone who is trying to advance," she said.

The Buzz
airs Fridays at 8:30 a.m. and 6 p.m. and Saturdays at 3:30 p.m. on NPR 89.1. You can subscribe to our podcast on
iTunes
and NPR One. See more from
The Buzz
.