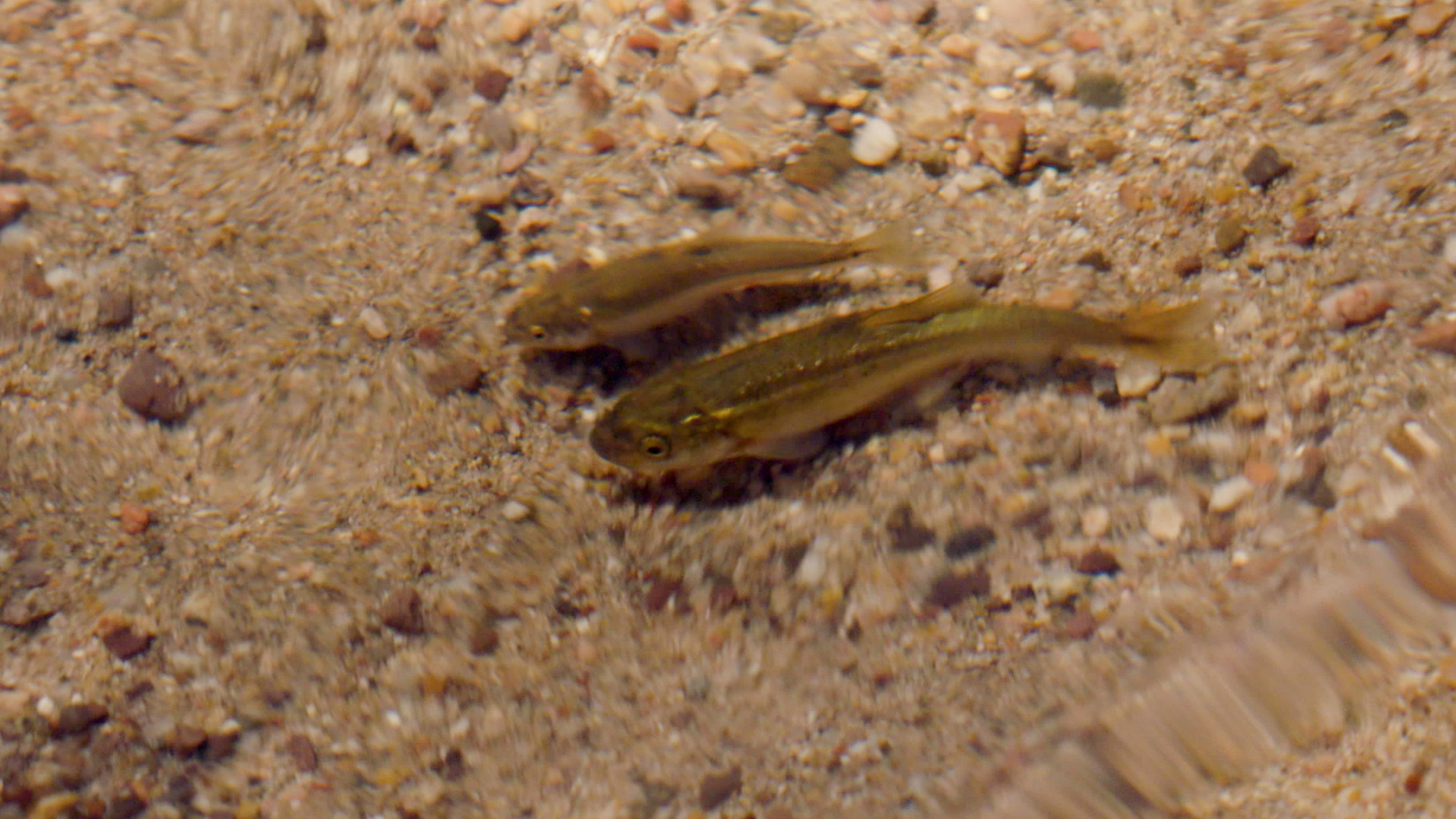 Two longfin dace swim in the Santa Cruz River. The species returned to the river a century after disappearing.
Bob Lindberg/AZPM
The longfin dace returned to the lower Santa Cruz River this week over a century after it disappeared from the area due to lack of water and invasive species.
Six hundred longfin dace came in temperature-controlled buckets from Cienega Creek in Vail with help from Pima County, Arizona Game and Fish, the U.S. Fish and Wildlife Service and the University of Arizona.
The dace aren't the first fish to return to the river.
The Gila topminnow found its way back a few years ago.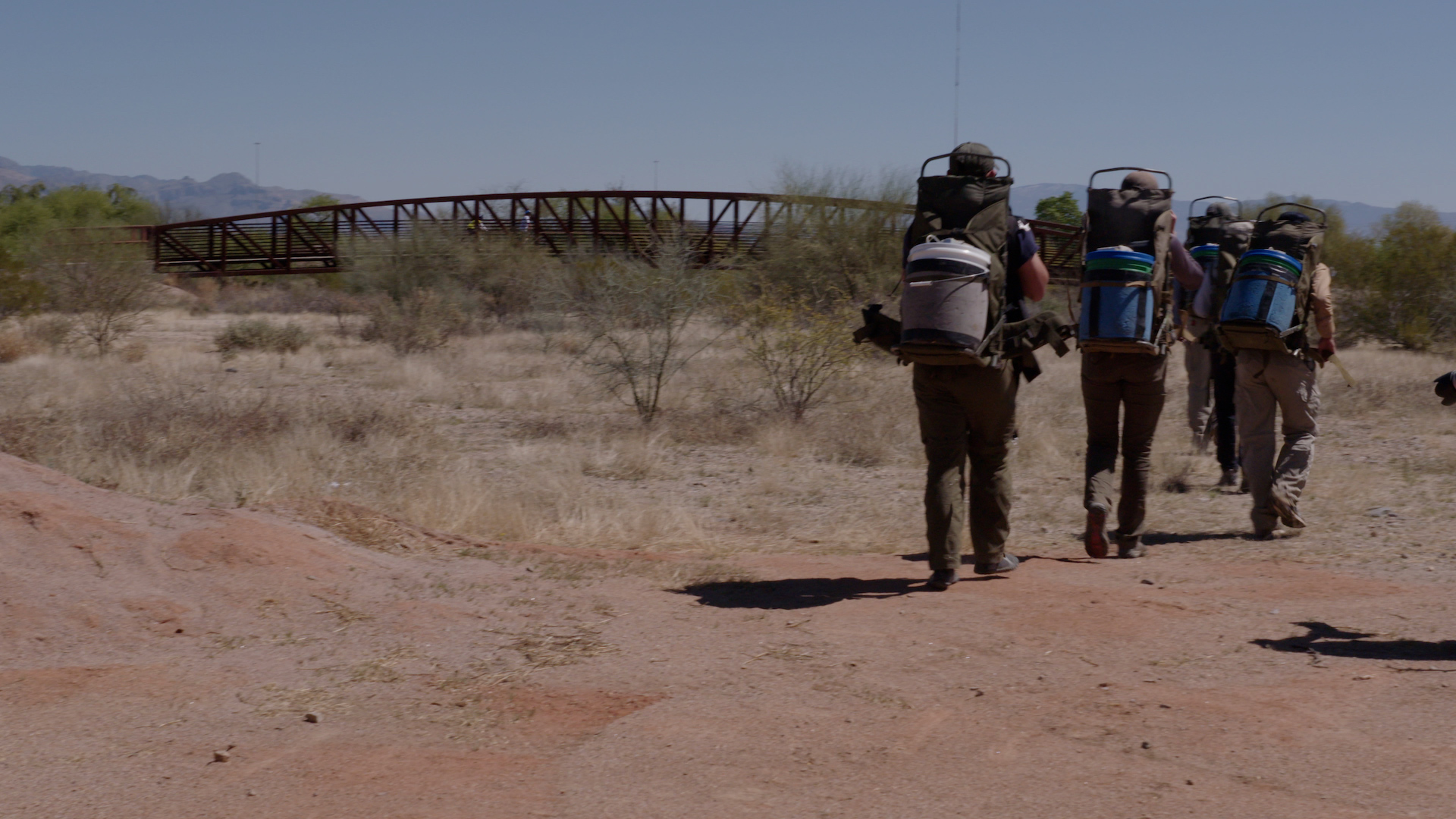 Scientists walk the dace in insulated buckets to the river on March 23, 2022.
Bob Lindberg/AZPM
Michael Bogan with the University of Arizona said both species were able to return because the county upgraded wastewater treatment plants in 2013, which made the water hospitable again for fish.
"They are very tough, very adaptable. They love floods, and they can tolerate droughts up until their stream dries up completely," Bogan said.
The biggest longfin dace only reach about two and a half inches, and while they are not considered endangered, they have disappeared from waterways across Arizona due to drought.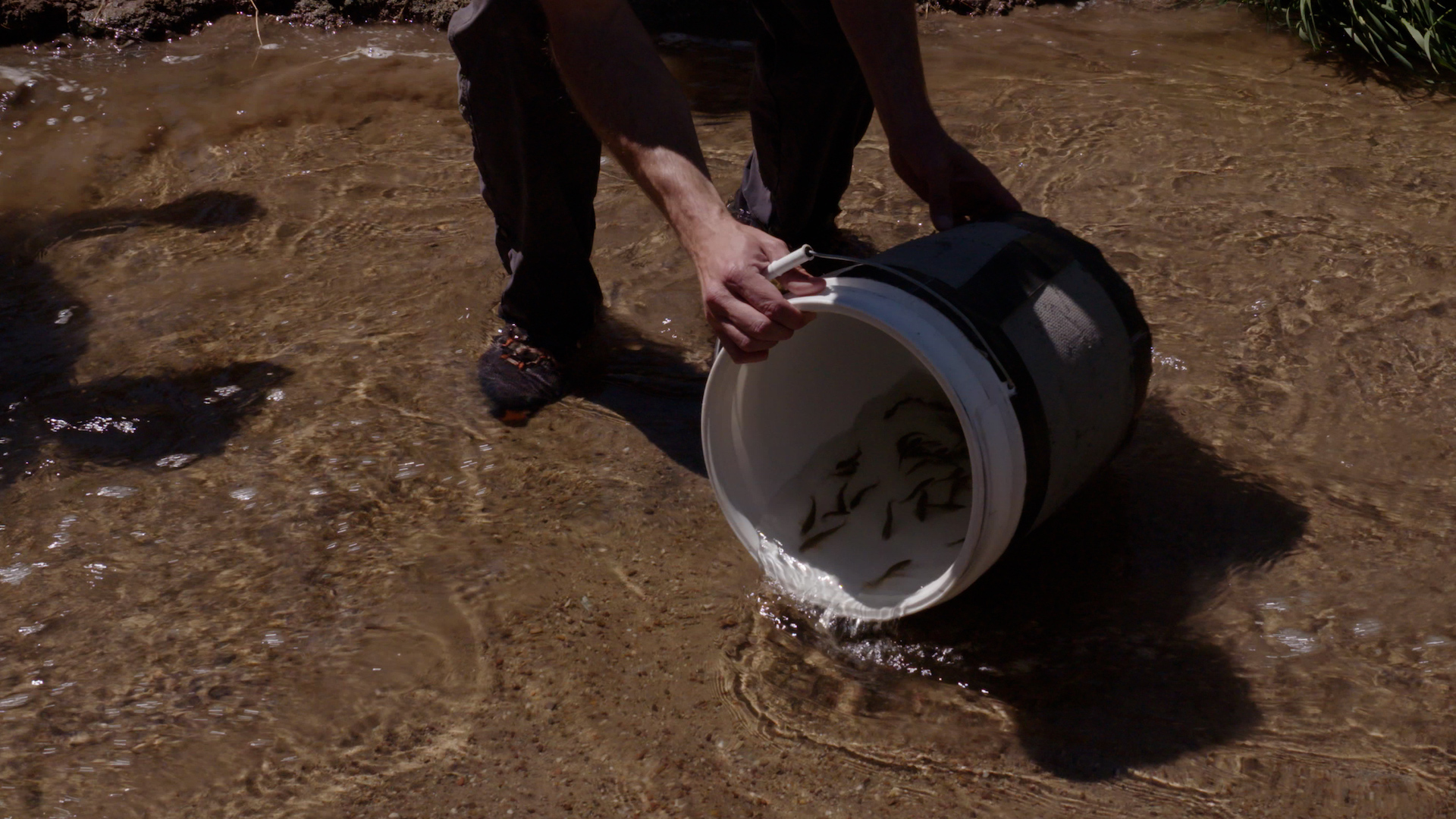 A scientist releases a bucket of longfin dace into the Santa Cruz River on March 23rd, 2022.
Bob Lindberg/AZPM