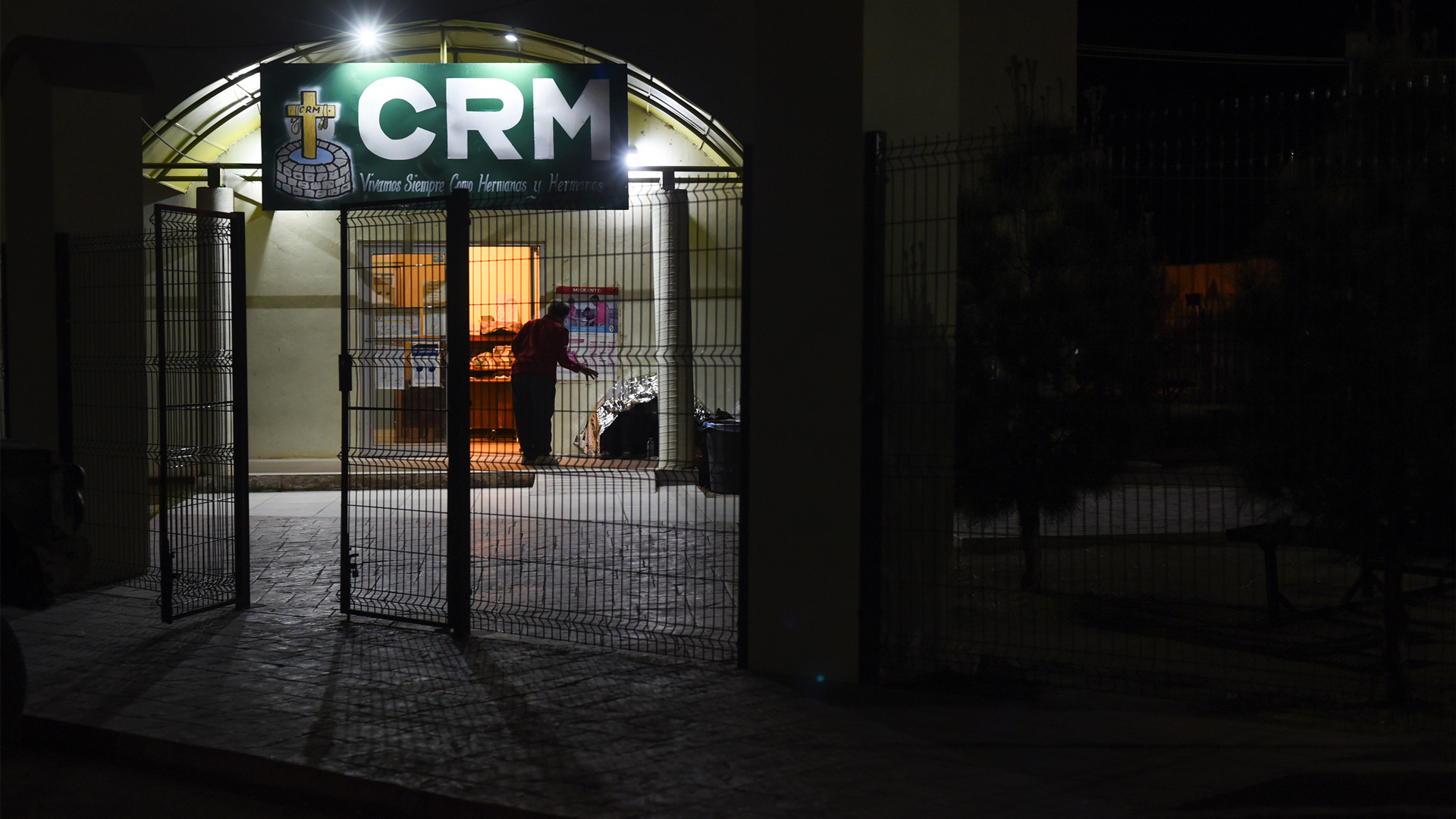 A volunteer speaks to migrants keeping warm under an emergency blanket after an early-morning expulsion at the Migrant Resource Center in Agua Prieta.
Alisa Reznick/AZPM
The Biden administration is facing increasing pressure to end the use of Title 42. That's the pandemic-era protocol forged under the Trump administration that allows border officers to turn away migrants and asylum seekers on public health grounds.
The policy came into sharp focus last week when a Ukrainian family was turned away because of it at the border in San Diego. On a press call about the protocol Thursday, Blaine Bookey with the Center for Gender and Refugee Studies talked about being there that day.
"Sophia, along with her three children ... had fled Ukraine ... at the urging of their relatives in the United States," she said.
Thee family eventually got through with the help of Bookey and other lawyers. But she said it was an extraordinary exception. During the same trip to Tijuana, a Haitian mother of three who Bookey was also trying to help gain entry to the U.S. was blocked and is still stuck there.

"The immense attention and outpouring of sympathy received by Sophia and other Ukrainians really throw into sharp relief the indifference to Black and brown refugees who have been languishing at the border for years," she said.

The advocacy group Human Rights First says since Biden took office, its recorded more than 9800 instances of kidnapping, rape, and other attacks on migrants stuck in or expelled to Mexico because of Title 42.
Last Saturday, the Biden administration announced it was ending the use of the policy for unaccompanied children, but it remains in place for families and adults traveling alone. March 20 marks two years since it first began. Its next review is March 30.

Fronteras Desk
is a
KJZZ
project covering important stories in an expanse stretching from Northern Arizona deep into northwestern Mexico.