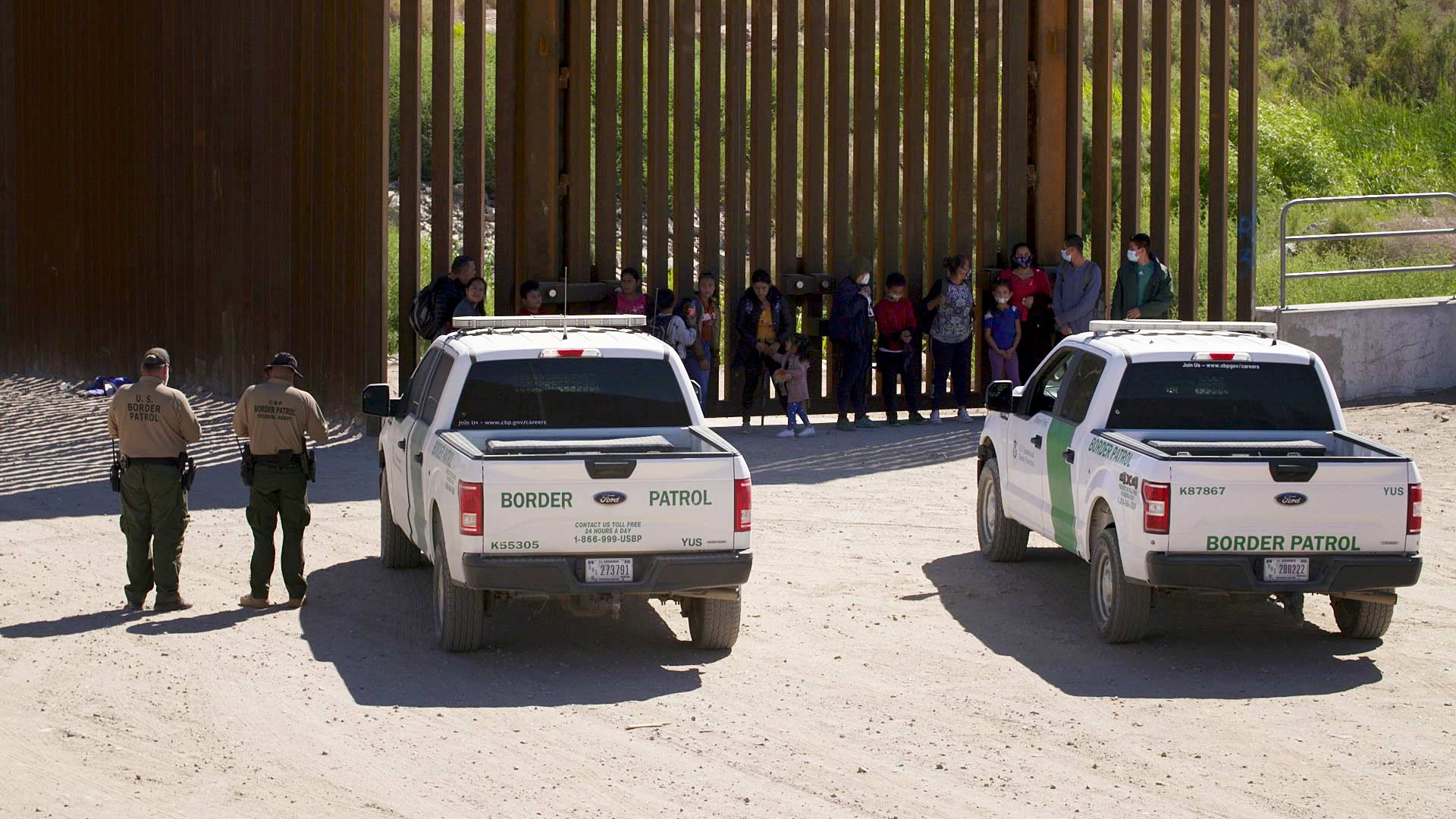 A group of migrants and Border Patrol agents along the border fence in Yuma County. June 2021.
Nate Huffman/AZPM News
A federal judge in Louisiana agreed Monday to issue a temporary restraining order forcing the Biden Administration to keep Title 42 in place.
Title 42 is part of federal health law enacted during the Trump Administration during the early part of the pandemic. It allows Border Patrol agents to quickly return people caught illegally crossing the border.
Arizona Attorney General Mark Brnovich is at the lead of the suit filed by multiple states that brought the ruling from the federal court in Louisiana.
The Biden Administration was planning to rescind enforcement of Title 42 on May 23 but Republicans and some Democrats, including Sen. Mark Kelly, argue it cannot simply be discontinued.
The judge in the case directed Brnovich and attorneys for the federal government to come up with terms for the restraining order.