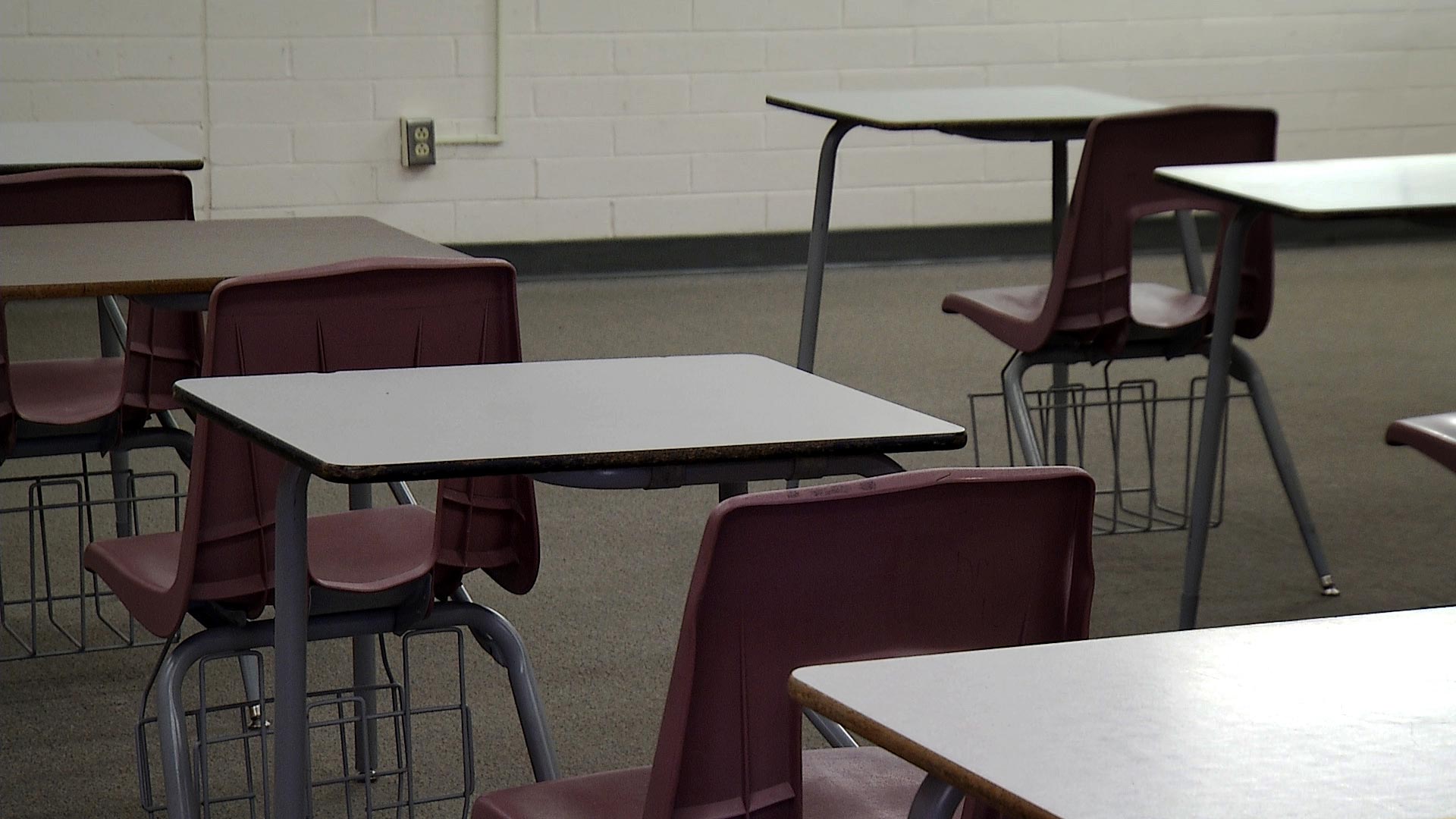 An empty classroom at Gridley Middle School in Tucson. November 2020.
AZPM Staff
Arizona's public schools are suffering the effects of the COVID-19 pandemic and unsteady funding, according to state Superintendent of Public Instruction Kathy Hoffman.
In her annual State of Education speech, Hoffman took aim at those in state government who deny there is enough money to fully fund distance learning.
"When the state sits on a billion-dollar rainy day fund and projects a two-billion-dollar surplus, there is no excuse to not fully fund every school. There has never been a more urgent time to tap into our safety net and provide for Arizonans. Anyone who thinks it is not raining in Arizona right now needs to check their privilege," said Hoffman.
In his State of the State speech, Governor Doug Ducey said he doesn't want to pay for empty classroom seats. In his budget, Ducey proposed a grant program to help school districts recover the money they lost due to students who are using distance learning instead of being in the classroom.
Hoffman said grant programs are not what the schools need.
"Despite the services our schools deliver, despite the obstacles they have overcome this last year, our state continues to deny them the long-term sustained funding that any company, business, or agency needs to thrive," Hoffman said.
Hoffman gave her speech, Tuesday, to the members of the state Senate Education Committee.