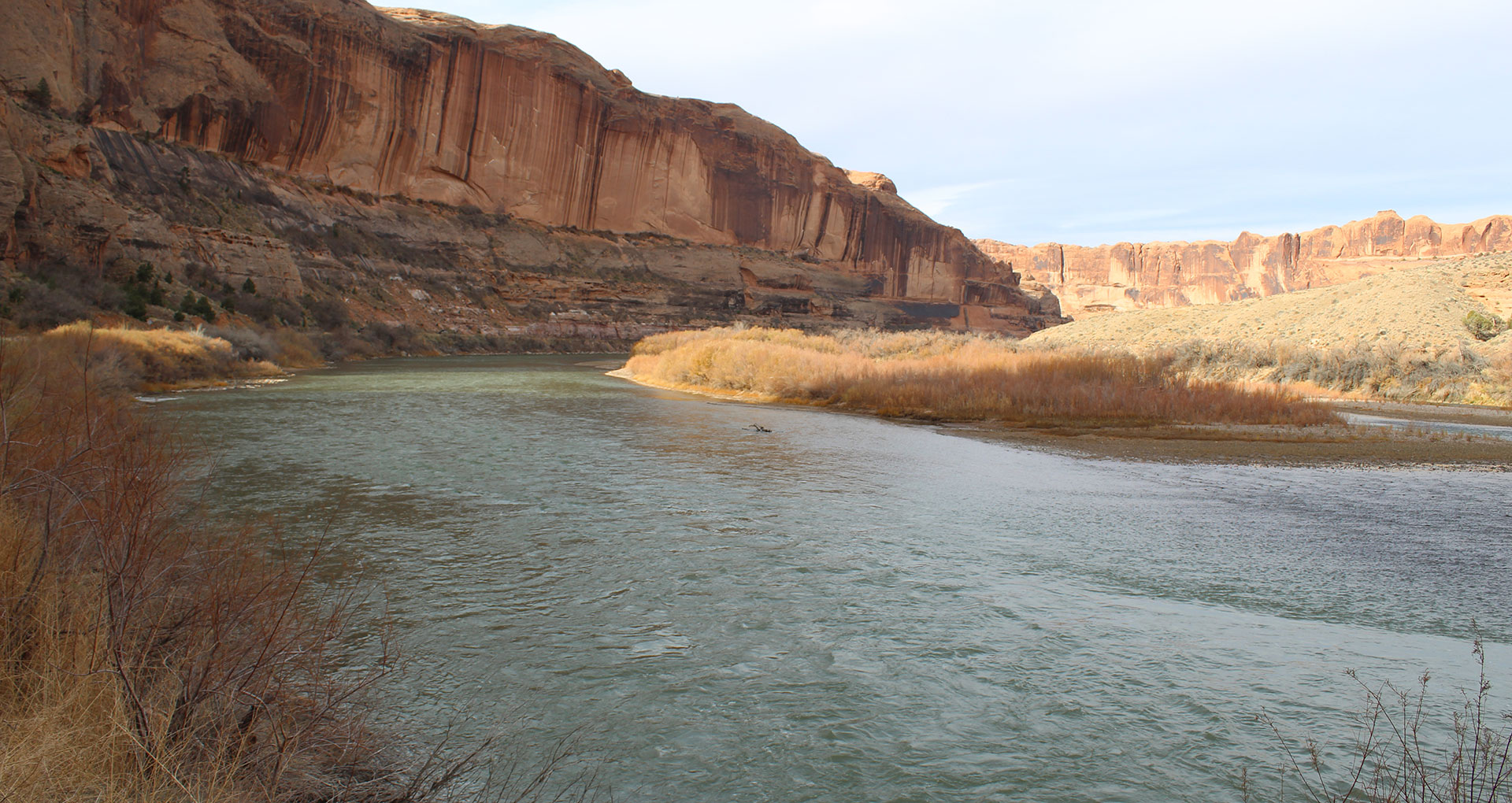 The Colorado River Basin continues to be sapped dry by increasing temperatures and diminished precipitation.
Luke Runyon/KUNC
October marks the beginning of a new calendar for those who measure and manage the west's water.
The good news?
Across the Colorado River basin, there's a lot less "exceptional drought."
The amount of land under the absolute driest designation is down about 60% in less than a year.
The bad news is that more than 90% of the basin remains in some level of drought.
And since that trend has spanned decades, it means reservoirs holding water for farms and cities are lower than ever.
Summer monsoons brought record rain to parts of Arizona, but spared the rest of the region.
Drought is most severe in parts of Utah and Nevada.
Forecasters think this year will bring "La Niña" conditions, which tends to mean a warmer and drier winter for the Southwest.