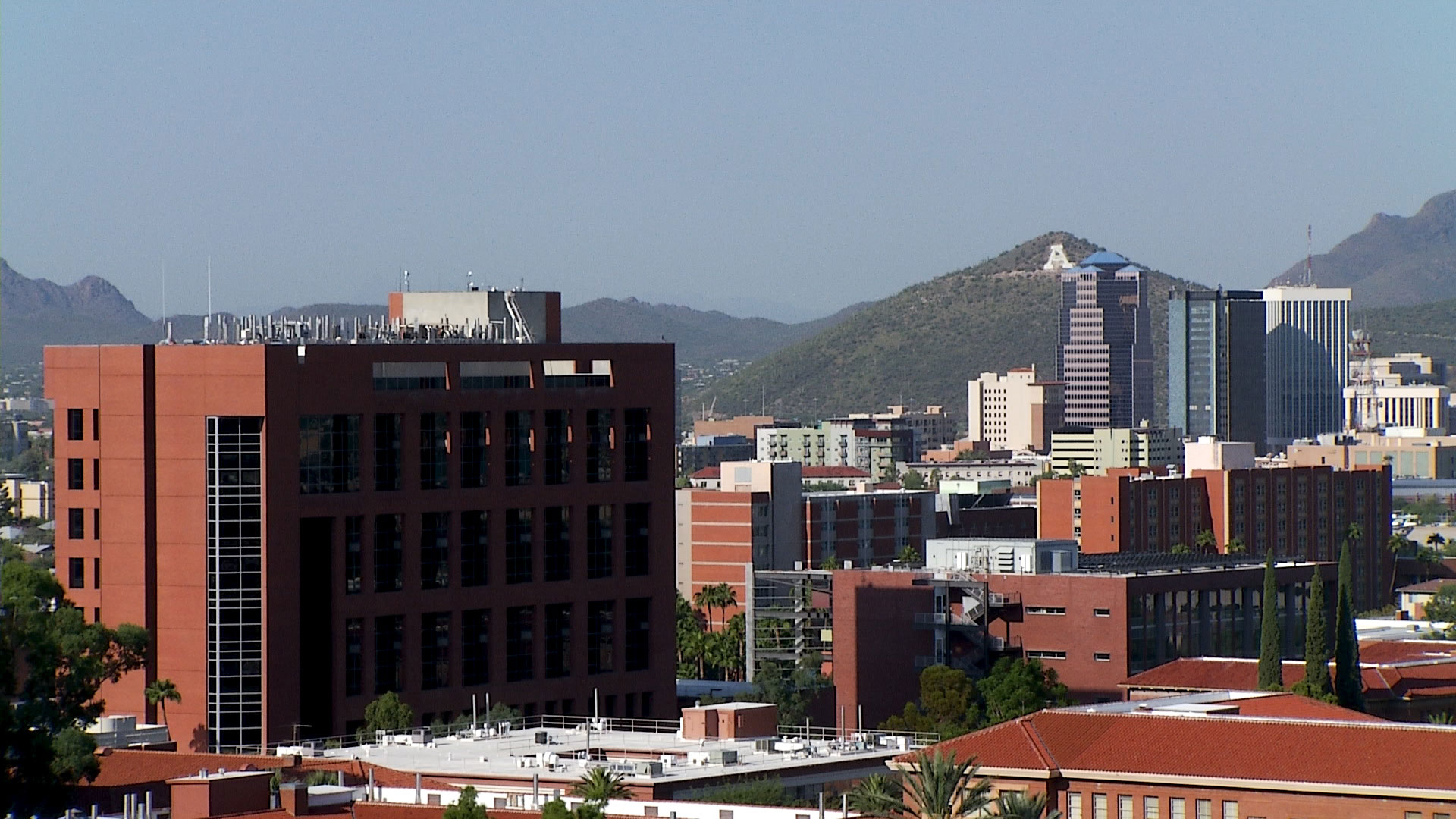 The University of Arizona campus, August 2018.
AZPM Staff
The first day of class at the University of Arizona is Aug. 24. All classes, except labs and some performing arts, will be online at that time.
The online requirement will only last one week, however. The following week, in-person classes with 30 or fewer students can begin meeting, and on Sept. 8 all classes, no matter the size, can meet in person.
UA President Robert Robbins said during his weekly briefing that he feels that is the best plan.
"We discussed this idea of going slowly to move the campus forward. I've chosen to go faster than because I think we've hit a lot of the things that the experts have told us that we needed to do," Robbins explained.
Robbins said by the third week of classes that he expects up to 30,000 people on campus a day. That is about half of the normal campus population.
The university will continue to monitor local COVID-19 numbers and could reverse its decision to allow in-person classes.
UA officials said the key to keeping campus open will be mask wearing, physical distancing and testing for the virus.