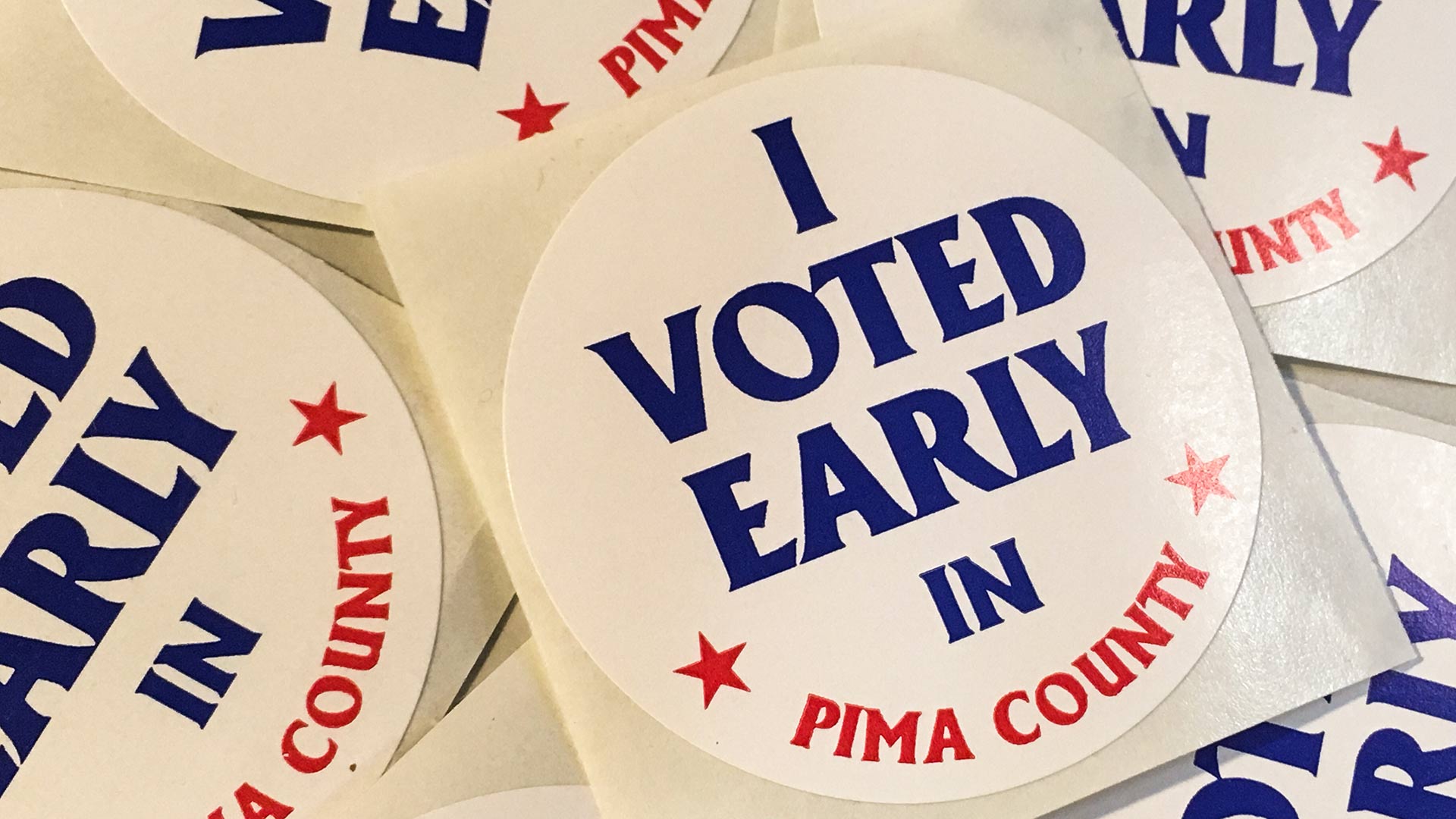 Early-ballot stickers for voters in Pima County.
AZPM
Randy Allen Jumper pleaded guilty in Pima County court to attempting to vote in two states during the 2016 general election.
Allen cast a mail-in ballot in Pima County and one in Nevada. He was also charged with signing a statement saying he would not vote in the general election in anyplace other than Arizona.
Voter fraud cases are rare, but most in Arizona involve voting twice.
"Since 2010, our office has prosecuted like 20 cases of voter fraud and the majority of the voter fraud cases in Arizona are related to what this one was about, double voting essentially," said Katie Conner, spokesperson for the Arizona Attorney General.
Counties can also prosecute voter fraud cases. The fraud was originally discovered by the Secretary of State's office.
Jumper was sentenced to probation; a $5,000 fine and he is barred from voting in Arizona.